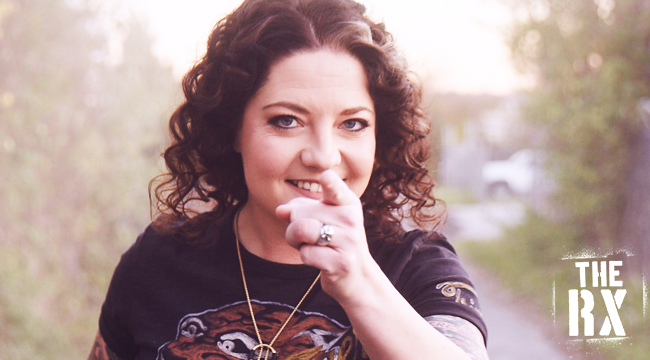 The RX is Uproxx Music's stamp of approval for the best albums, songs, and music stories throughout the year. Inclusion in this category is the highest distinction we can bestow, and signals the most important music being released throughout the year. The RX is the music you need, right now.
It's an open secret that much of the best rock music of the last decade has come out of Nashville. No, that's not a reference to the Black Keys, who call Music City home. Instead, think of slugging Jason Aldean songs like "Texas Was You," crash-and-burn onslaughts like Brantley Gilbert's "Kick It In The Sticks" and Rodney Atkins' "Take A Back Road," or Springsteen-fetishizing releases from Eric Church and Kip Moore.
Rock has long ceded its place in the commercial mainstream, but these Music Row creations still sell millions of units — and reach an even bigger audience over the airwaves — while containing blatant, slam-you-on-the-head references to Guns N' Roses and Bob Seger. Presumably, this is why Aerosmith's Steven Tyler and the Eagles' Don Henley, knowing a good thing when they see one, both headed to Nashville to make albums in recent years.
Music Row's rocker club is, like most rocker clubs, macho and male-dominated, so Ashley McBryde's debut album, Girl Going Nowhere — even the title suggests a punk-ish sneer — is a welcome addition. It's a schizophrenic album at times. One corner is devoted to patient country ballads that elevate tiny towns in Georgia or chart romantic dependency. The rest of the tracks are coated in bashing, jukebox-ready riffs: You could cue up "Radioland" after Bruce Springsteen's "Radio Nowhere" and "The Jacket" after Tom Petty's "Learning To Fly," while the first verse of "LeRoy" is the second coming of Lynyrd Skynyrd's "Sweet Home Alabama."
It's not surprising that McBryde took this route. After all, she is managed by John Peets, who also happens to manage Church, the Brothers Osborne — who pushed even further into southern-rock worship with their recent six-minute-plus "Shoot Me Up" — and the Black Keys. Girl Going Nowhere is produced by Jay Joyce, a former rocker fond of warts-and-all single takes who prides himself on being Nashville's fish out of water. McBryde is signed to Warner Music Nashville, which seems interested in various gradations of Nashville rock: One labelmate is Aubrie Sellers, who earned attention by calling her music "garage country," another is Brandy Clark, whose 2016 single "Girl Next Door" presaged McBryde's new collection.
McBryde is not shy about her sources. She was raised in part by rock and country radio: As she sings on "Radioland," "Mama kept the oldies playing in the kitchen turned up just a little too loud / Daddy was a rock star riding on a tractor listening to Townes Van Zandt." Prodigiously talented, McBryde went to Arkansas State University on a scholarship to study classical music, serving as both the marching band's drum major and the pep band's conductor. When she made the move to Nashville, she was inspired by writers like Lisa Carver, who penned the post break-up classic "Wake Up Older" for the underappreciated country singer Julie Roberts.
Carver and Roberts serve as good reference points on Girl Going Nowhere — for the country-leaning tracks, at least. Like Roberts, McBryde shows easy familiarity with the blues, and her precisely weary delivery falls away for lung-busting jumps during her choruses. This works like pixie dust on "Tired Of Being Happy," a winking number about extra-marital hanky-panky, and "A Little Dive Bar In Dahlonega," the type of lemons-to-lemonade, turn-that-frown-upside-down ballad that will succeed at country radio for the rest of time.
McBryde's big voice also keeps her afloat when she noses her band towards heartland rock. But while the rock numbers on Girl Going Nowhere are suitably loud, and the riffs are brawling, these songs don't always crackle. That's because when McBryde is speeding along, her writing suffers. On a ballad like "A Little Dive Bar in Dahlonega," she crafts a happy jumble of repetition and off-rhyme: "Here's to the breakups that didn't break us / The breakdown wrong turn that takes ya…" In contrast, when McBryde turns up the amps on "El Dorado," you just get, "we can't stop now Eldorado" over and over.
In the achingly soft "Andy (I Can't Live Without You)," the refrain keeps shifting on every verse, and each time, it's tart and dissonant: "Most days I'd love to lock you out," McBryde sings, before adding, "I can't live without you." But in the uptempo romp "Radioland," she cuts out all nuance — "There ain't a dream you can't dial in / Radioland / Radioland / Radioland" — and a good deal of the excitement goes with it.
McBryde finds a pleasing middle ground with "Babylon." The lyrics are a barely disguised rework of the Eagles' "Hotel California." She wanders into a bar to find a drink and a smoke waiting; her attempts to leave are quickly shut down. "I said, 'I need to call the tow truck,' some way to move along," McBryde sings. "[The bartender] said, 'Who you wanna call, now that you've been called home?'" The arrangement is full of tear-drop drums and worrying lines from the pedal steel guitar; McBryde's narrator ends up consigned to a grim life of eternal bar-band covers, with a set list that includes "Hotel California." This plays like a warning: McBryde may be a rocker, but she knows the dangers of being trapped by the classic rock canon.
Girl Going Nowhere is out now via Warner Music Nashville. Get it here.