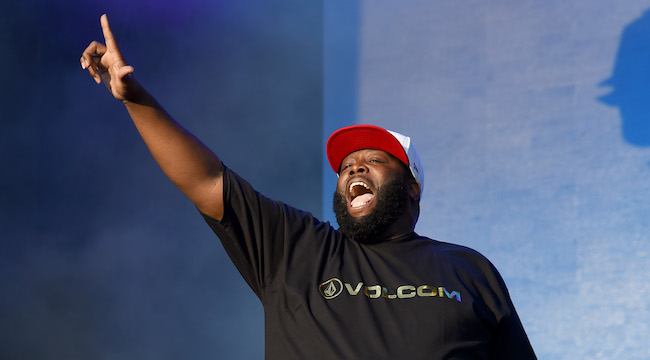 The city of Atlanta has a new mayor: Keisha Bottoms, who won in a runoff election by 759 votes after being endorsed by members of Atlanta's hip-hop community including T.I. and Killer Mike of Run The Jewels. It looks like she's going to be paying them back in a big way; both rappers have been announced as part of the new mayor's transition team, according to a report from Atlanta's Fox 5.
The full team will include a diverse group of around 40 people, including businessmen and educators like Ron Clark, founder of the Ron Clark Academy non-profit middle school in Atlanta. Bottoms herself called this group "The best and the brightest in the city of Atlanta," and said that she is "pleased to have such solid leadership on my side to help navigate [the transition]."
Killer Mike is already an outspoken critic of both local and national politics and was an active supporter of Bernie Sanders' 2016 presidential push. He was even honored by the Georgia State Senate in 2017 for his work on Atlanta's infrastructure, going so far as getting a water drill named after him (complete with a cleverly-named Twitter account, naturally) Meanwhile, T.I. has also become a candid voice on current events, including police brutality and racial sentencing disparity. It's the closest hip-hop has ever come to a real-life version of ABC's recently-canceled political sitcom The Mayor (RIP).