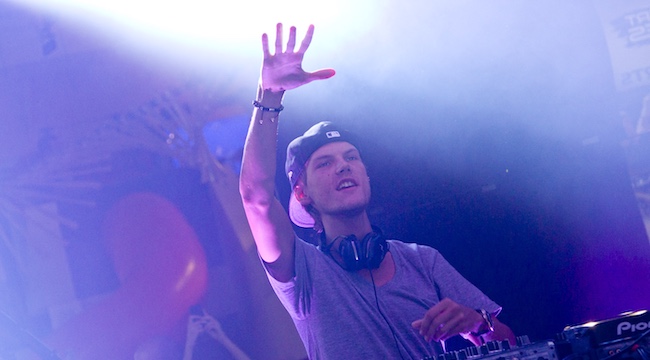 The EDM world and music community at large was faced with a big and unpleasant surprise a few days ago, when it was revealed that Avicii, real name Tim Bergling, passed away at 28 years old. Although he had a history of health problems — he had his gallbladder and appendix taken out in 2014, and he retired from touring in 2016 due to his health — the cause of his death was not publicly known when it was announced.
Now, autopsies have been conducted, and it's being reported that there was nothing suspicious about Avicii's passing. The Associated Press reports that Sweden public broadcaster SVT says that police in Oman, where Avicii was when he died, have performed two autopsies on the musician. According to an anonymous police official in Oman, foul play has been ruled out as a cause of death, as the autopsies revealed nothing suspicious.
SVT also says that Avicii's body has been cleared to be taken back to his home of Sweden. Swedish tabloid Expressen also reports that Avicii seemed to be having a nice time in Oman: He stayed at the Muscat Hills Resort, hung out with friends, went kitesurfing, and was even enjoying himself so much that he was planning on staying for longer than he initially scheduled.