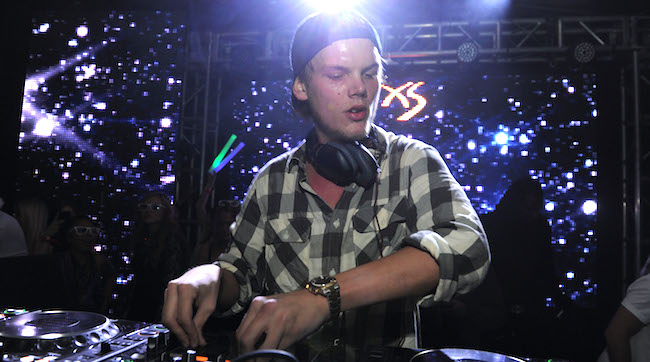 Avicii, the electronic music alias of Tim Bergling, was found dead in Oman today. He was 28 years old.
"It is with profound sorrow that we announce the loss of Tim Bergling, also known as Avicii," a statement reads. "He was found dead in Muscat, Oman this Friday afternoon local time, April 20th. The family is devastated and we ask everyone to please respect their need for privacy in this difficult time. No further statements will be given."
Avicii had retired from touring in 2016, citing health reasons. Among his health problems was acute pancreatitis, which came from excessive drinking. He had his gallbladder and appendix taken out in 2014. He had recently released a documentary chronicling the retirement from touring and health issues, titled True Stories.
The Swedish artist had been twice nominated for Grammy awards, in 2012 for "Sunshine" with David Guetta for "Levels" in 2013. His most recent release was a 2017 EP Avīci (01), which came out last November. Among his notable collaboration was his production on the Coldplay hits "Hymn For The Weekend" and "A Sky Full Of Stars," as well as work with Madonna on Rebel Heart. His debut album, 2013's True, hit No. 5 on the Billboard 200, and was followed by Stories in 2015.
As of now, there is no word on Avicii's cause of death.