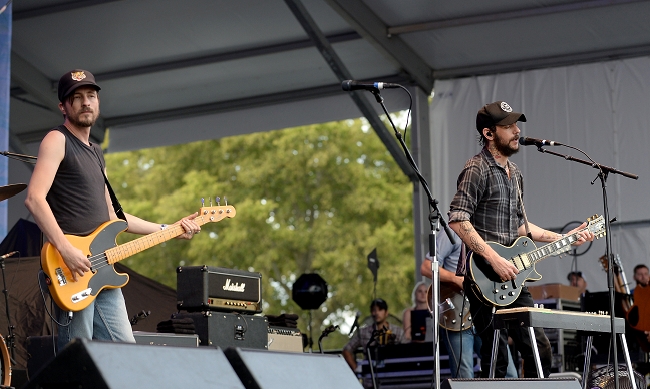 Two members of Seattle's long-running folk rock act Band of Horses opted to leave the band within hours of each other. Bassist Bill Reynolds and guitarist Tyler Ramsey both announced their departure on social media, after spending a decade with the band.
Reynolds and Ramsey joined the group in 2007, following the release of Cease To Begin. Though Band Of Horses had been a going concern since 2004 — releasing Cease and their debut Everything All The Time before the arrival of Reynolds and Ramsey — the band would go on to release more material with the pair than they had without them.
Ramsey said that he's moving pretty quickly toward releasing an album of solo material in his farewell post on Instagram.
"Saying farewell after 10 years to the Band Of Horses," he wrote. "We certainly had some good times and I'm sure I will miss the beautifully dysfunctional family we became. I'll be releasing my new record and touring this fall and I look forward to seeing everybody!"
Reynolds — on the other hand — is moving away from performing. He said that he's going to focus on photography and producing records for other artists in a Facebook post.
"Thank you for all the support and encouragement, I am very grateful to have been a part of such an amazing band," he wrote. "I am moving on to pursue other things. I will be producing records, doing photography, and who knows, maybe I'll go on the road again someday."
The rest of the band have yet to comment on Ramsey and Reynolds leaving. The group are scheduled to go on a summer-long tour in two weeks, but it remains to be seen if that tour is actually happening.