Summer has finally arrived, which means that the year is halfway over. That makes now a good time to compartmentalize the first half of the year and evaluate how the previous few months went. How long did you manage to keep up your New Year's resolutions? Have you put as much money aside as you hoped to? Are you sticking to that diet? Most importantly, was the music any good?
The answer, at least to that last question, is yes.
2019 has been kind to music fans so far. Ariana Grande released an earth-shattering album. Folks like Billie Eilish and Lizzo have emerged as full-blown stars. Acts like Steve Gunn, Hand Habits, and The National are keeping indie rock alive. Of all the great albums, though, which ones were the best? We have our opinions, so below, check out our rankings for the best albums of the year so far.
50. Karen O And Danger Mouse — Lux Prima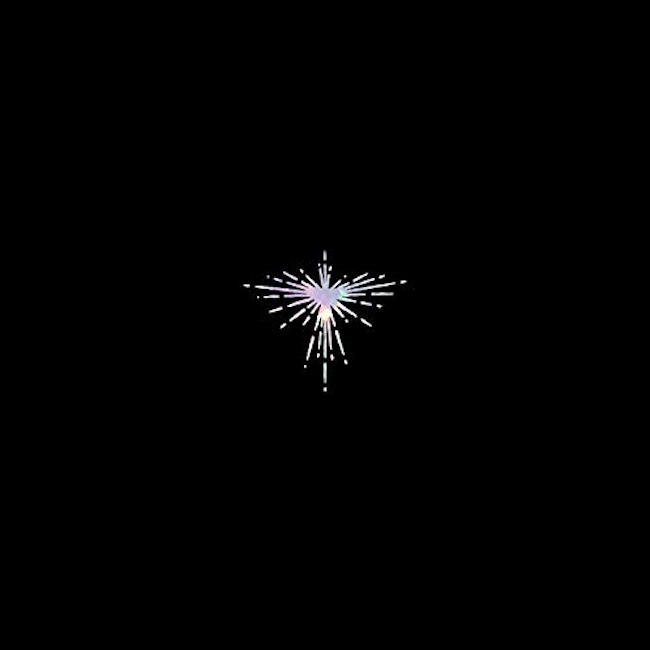 Karen O and Danger Mouse aren't exactly two artists that seem like natural fits for collaboration, but Lux Prima argues that this marriage was a long time coming. More polished and refined than most of Karen O's solo work, while not settling for the radio-ready production style that has typified Danger Mouse's last decade, Lux Prima is an example of two artists bringing out the best of each other, while maintaining their own celebrated identities.–Philip Cosores
49. Gary Clark Jr. — This Land
Gary Clark Jr. is the unmistakable torchbearer of modern blues-rock, and it's not difficult to see why. Clark by no means betrays the genre, but he does find ways to make it appealing to contemporary interests. Perhaps the finest example of that is album opener "This Land," an outraged critique of Donald Trump's presidency that's influenced by electronic music and hip-hop.–Derrick Rossignol
48. Tayla Parx — We Need To Talk
Tayla Parx's colorful debut borrows all the glitz of the popular hits she's penned for close friend Ariana Grande like "7 Rings" and "Thank U, Next" and teases out even more of the soul-drenched, hip-hop rooted attitude those songs evoke and draw upon. Tayla's own singles, "I Want You," "Easy," and "Slow Dancing" drip with the sensual swagger of a Prince or Beyonce, but are effortlessly light and bouncy like the best pop songs can be with the right writer behind them. It's clear from her first effort that Parx is exactly that.–Aaron Williams
47. Rosie Tucker — Never Not Never Not Never Not
On Never Not Never Not Never Not, Rosie Tucker sees everything. The LA singer-songwriter writes songs with an astute eye for detail and wry humor. Colors (and observations) bleed, descriptions of infomercials find their way into a song about an argument. Every song on Never Not Never Not Never Not is rich with metaphor, as endlessly complex and rearrangeable as the tangled yarn on the album's cover.–Chloe Gilke
46. Offset — Father Of 4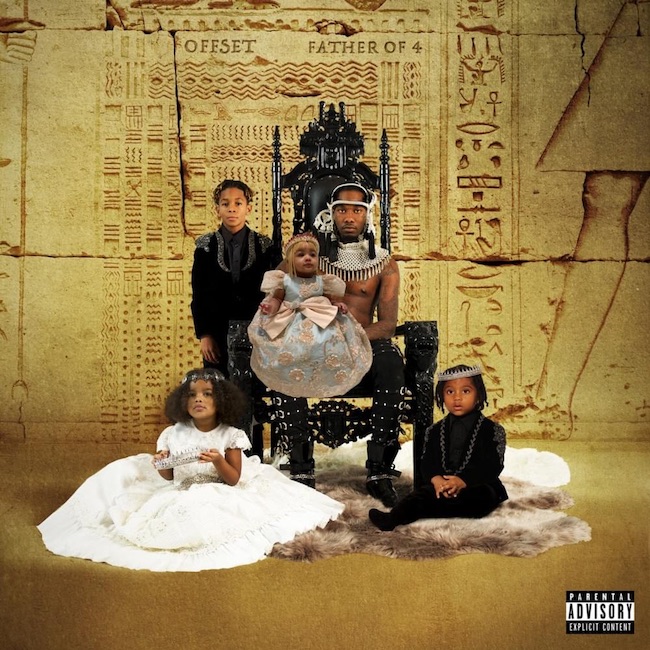 Offset's Father Of 4 is undoubtedly the best of Migos' solo albums because the Atlanta rhymer stepped outside the realm of braggadocious bangers that the trio has mastered and challenged himself. He explores his past trauma, infidelity, and come up on tracks like "Father of 4," "Red Room," and "Clout," which offer real insight into who he is and how his upbringing has shaped his perspective on life.–Andre Gee
45. The Japanese House — Good At Falling
Amber Bain (aka The Japanese House) is Good At Falling, and is equally good at crushing it on her debut album. There aren't really any moments where she falters, and there are a ton of highlights to be had, like the rhythmic indie pop of "We Talk All The Time," the road trip-ready indie rock of "You Seemed So Happy," and the strong groove of "Maybe You're The Reason."–D.R.
44. Flying Lotus — Flamagra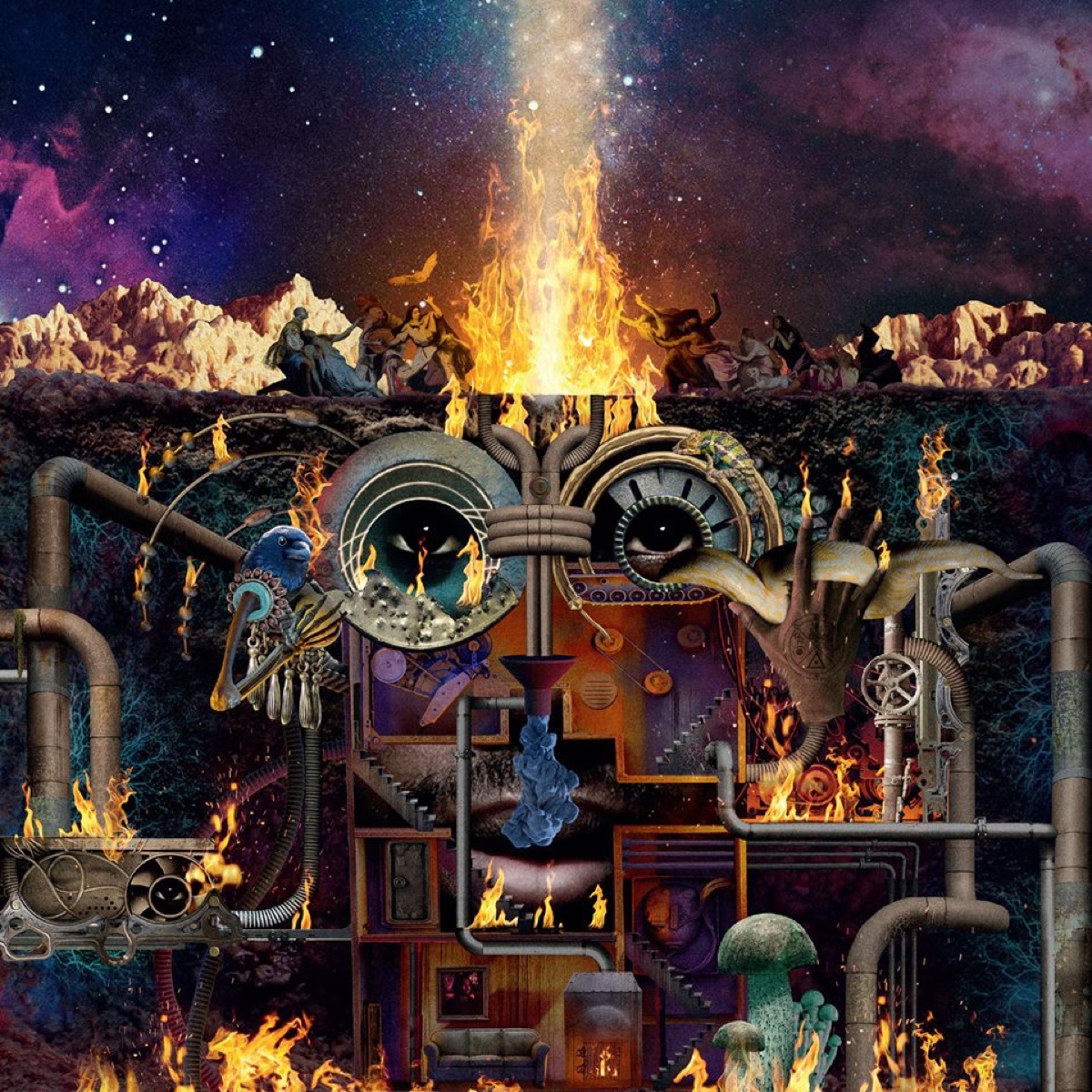 Flying Lotus pushed the boundaries of hip-hop production on Flamagra, which weaves jazz, electronic, funk, and soul influences into a bold, skillfully-crafted soundscape. Flylo takes listeners on a ride with energetic instrumentals such as "Post Requisite" and "Pilgrim Side Eyes," but he also put together stunning canvasses for artists like Denzel Curry on the fiery "Black Balloons Reprise," Tierra Whack on the quirky "Yellow Belly," and Solange on the lush "Land Of Honey."–A.G.
43. Alex Lahey — The Best Of Luck Club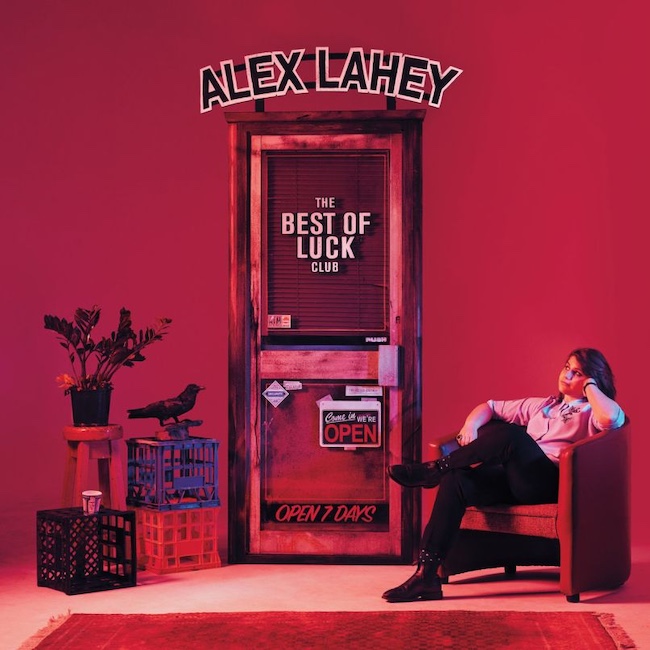 Alex Lahey establishes herself as a personal, vulnerable storyteller on her latest, especially on "Unspoken History," which is among the most lovely songs of the year so far. Lahey's tender voice atop a gradually swelling instrumental is raw beauty, and the emotional chorus — "I, I don't want you to go / But you, you won't ever know" — is so vulnerably relatable that you can't help but get swept away by it.–D.R.
42. Steve Lacy — Apollo XXI
The Internet member Steve Lacy has had a helping hand in the work of acts like Kendrick Lamar, J. Cole, Vampire Weekend, and Solange. On Apollo XXI, he takes flight all on his own. The project finds his sterling musicianship and vocal work at their most brilliant. "Playground" is reminiscent of early Prince and "N Side" sees Lacy's sexy, R&B songwriting rise to new heights.–Jordan Coley
41. Cass McCombs — Tip Of The Sphere
This veteran singer-songwriter has been putting out great records since the early '00s. But Cass McCombs has never made an album as immediate or affecting as his ninth release, Tip Of The Sphere. While McCombs remains a master of enigmatic lyricism, the main selling point of Sphere is the abundance of backyard guitar jams, which unfurl lazily like a beloved bootleg Grateful Dead tape.–Steven Hyden
40. Maren Morris — Girl
Since the release of her label debut Hero in 2016, a lot has changed for Maren Morris. But even after the earth-shattering success of her Zedd collab "The Middle," Morris is still the same down-to-earth country-pop poet that fans fell in love with. On Girl, she lets the lyrics tumble out like bubbles of champagne, finding a million ways to describe love, happiness, and edified self-confidence. And as always, her towering voice is simply unbeatable. Morris is on top of the world right now, and it's exactly where she belongs.–C.G.
39. Khalid — Free Spirit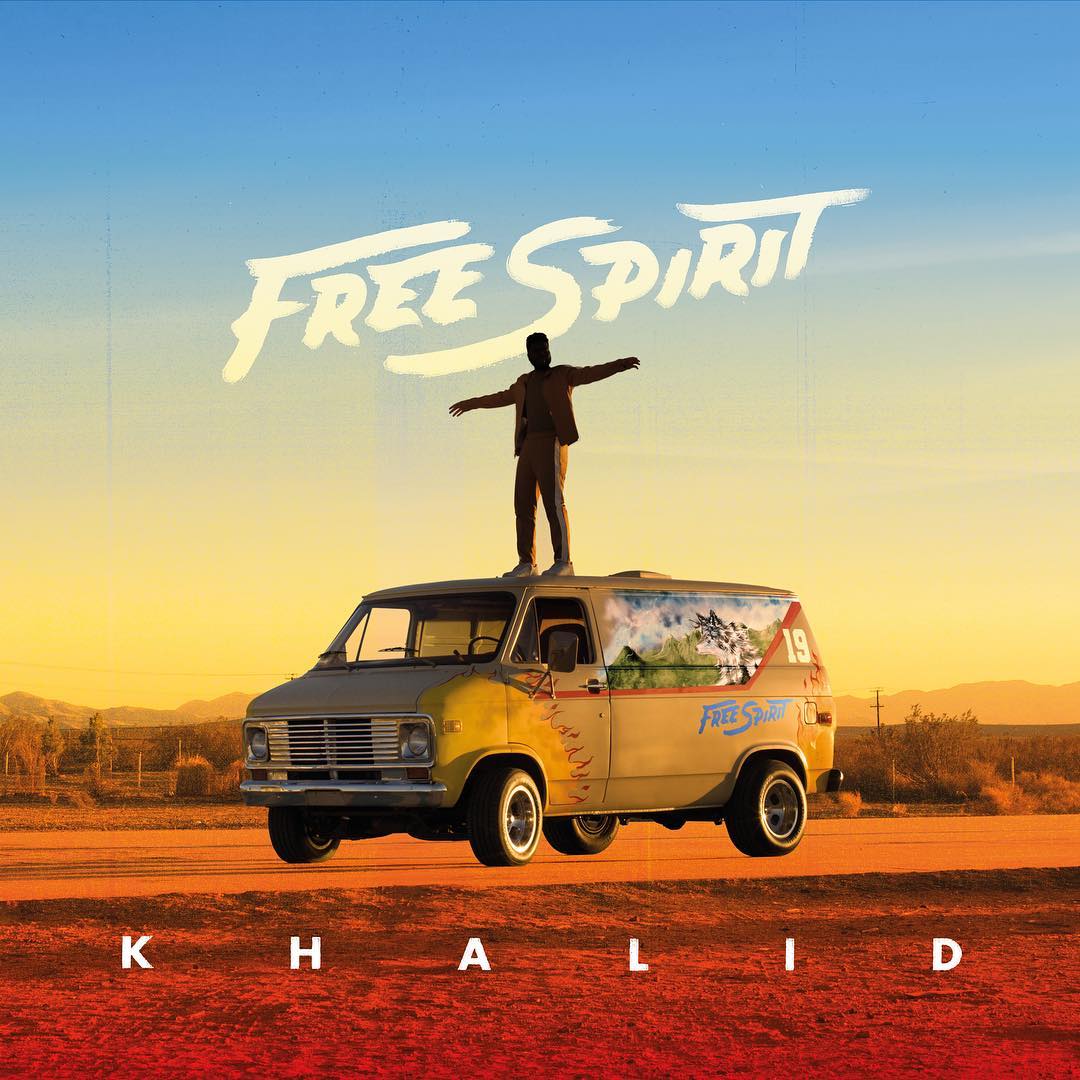 Khalid's debut album, American Teen, quickly established the then-teenage musician as one of the world's biggest stars, and it gave his second album a lot to live up to. Sure enough, he pulled it off: Songs like "Talk" and "Better" are still near the top of the charts months after their single releases, and the album is evidence of Khalid's continued maturation as a songwriter and performer.–D.R.
38. Steve Gunn — The Unseen In Between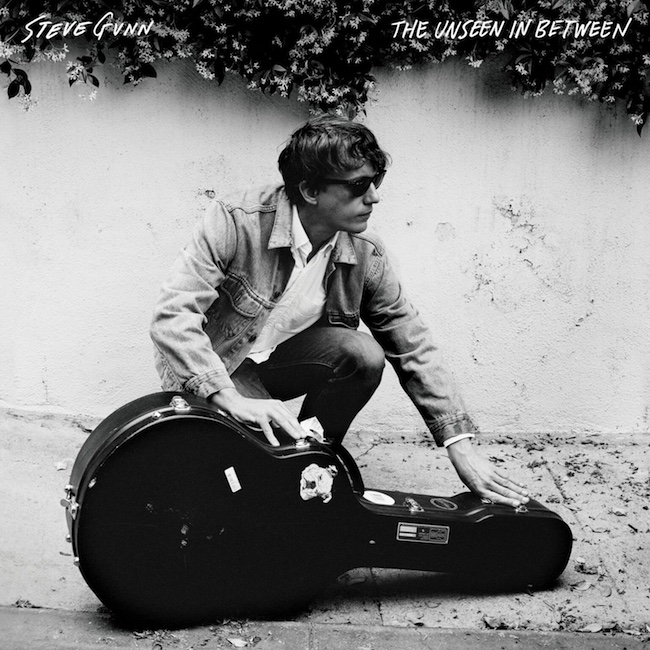 Real human emotion is as effective a musical muse as any, and Steve Gunn's The Unseen In Between highlight "Stonehurst Cowboy" is a tribute to his late father. "Cowboy" is a fitting term when it comes to the rest of the album's tunes, as songs like "New Moon" are the masterful work of psychedelic Old West plains.–D.R.
37. Elva — Winter Sun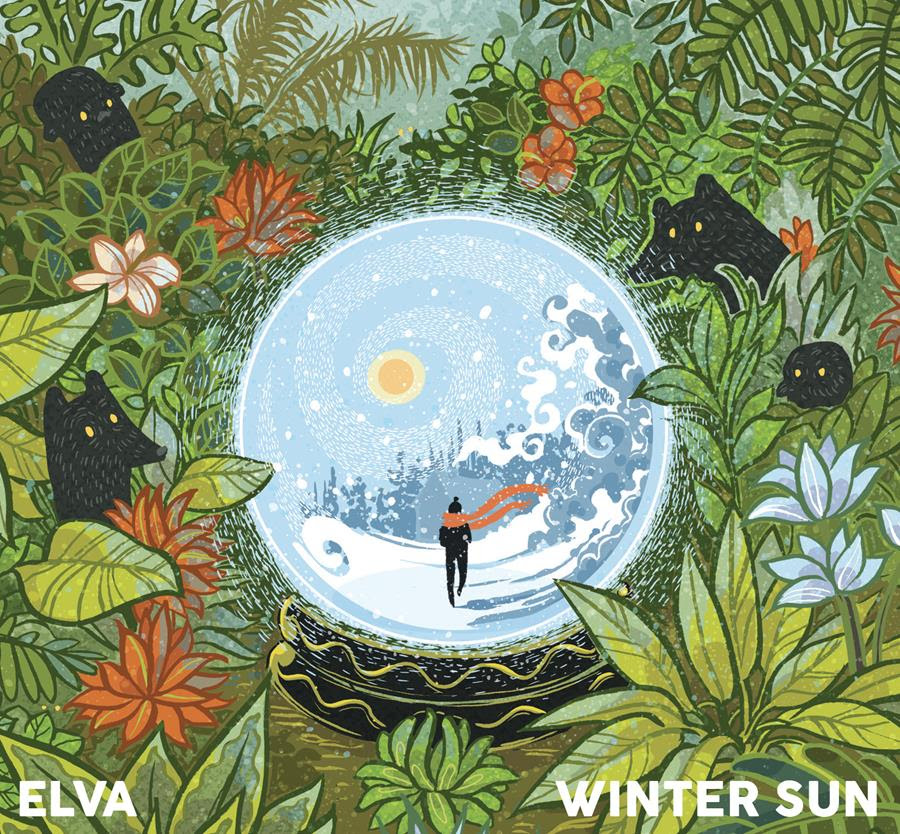 When Allo Darlin' disbanded a few years back, it was without much fanfare, as the London indie outfit seemed to be crushed to the realities of the music world. But on Elizabeth Morris' return to recording, with husband Ola Innset as Elva, the pair find a way to make music work for them, free of sales expectations and touring obligations and all the other career-oriented details that often gets in the way of songcraft. Morris and Innset trade off vocal duties and pay homage to indie heroes of old, resulting in an album as comforting and instantly familiar as it is gorgeous.–P.C.
36. Solange — When I Get Home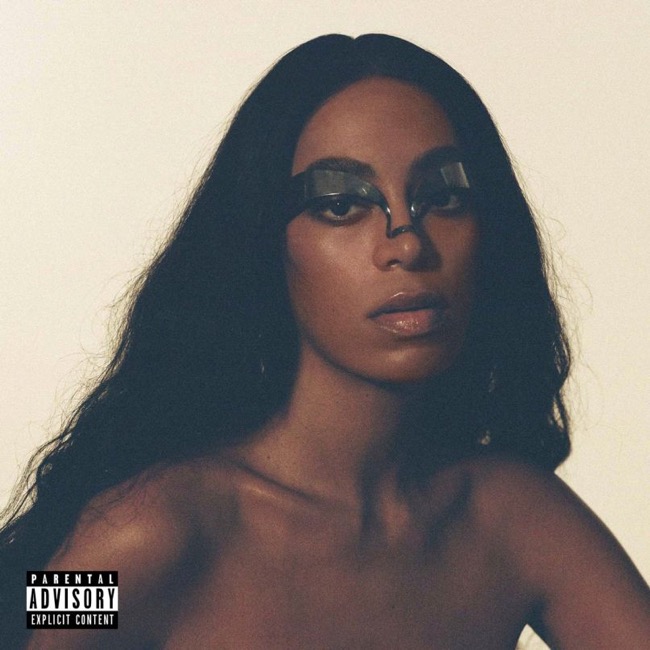 It's hard for a widely anticipated album to live up to the hype in this fickle climate, but for many, Solange's When I Get Home did. The 19-track album is an ode to Houston, from the chopped-and-screwed junctures of the soundscape to the contributions from Houston 3rd Ward natives. On standouts like "Almeda," "Stay Flo," and "Bins," she melded elements of Houston's classic rap sound with jazz, electronica, and soul into an ambitious, immersive experience that celebrates her birthplace.–A.G.
35. Tamaryn — Dreaming The Dark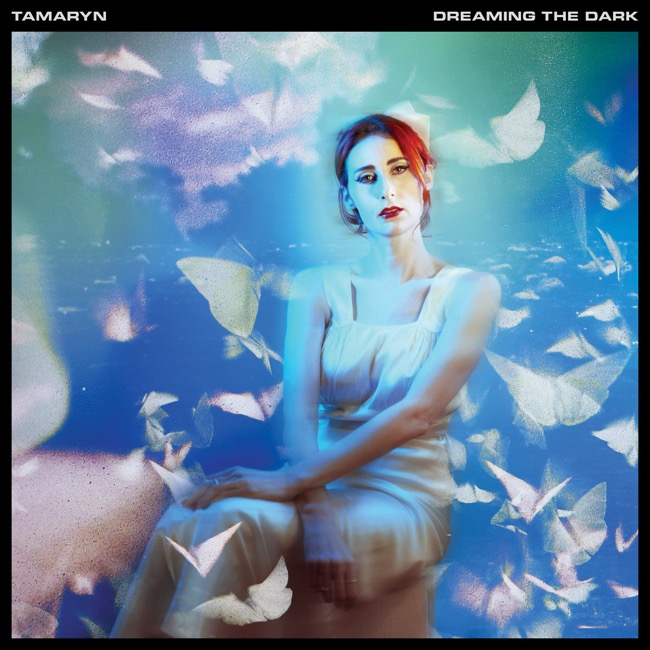 Dreaming The Dark is glassy, illustrious synth-pop for facing down demons, or conjuring them, as the case may be. This album is the fourth-full length release from Tamaryn Brown, but her first without former collaborator Rex John Shelverton, and the addition of new musical partner, Jorge Elbrecht. The men can come and go, Tamaryn remains a hyper-feminine outpouring of '80s-veering melodies that crackle with witchy and spiritual undertones, and gesture toward the most expansive feelings and fantasies in the human universe.—Caitlin White
34. Juice Wrld — Death Race For Love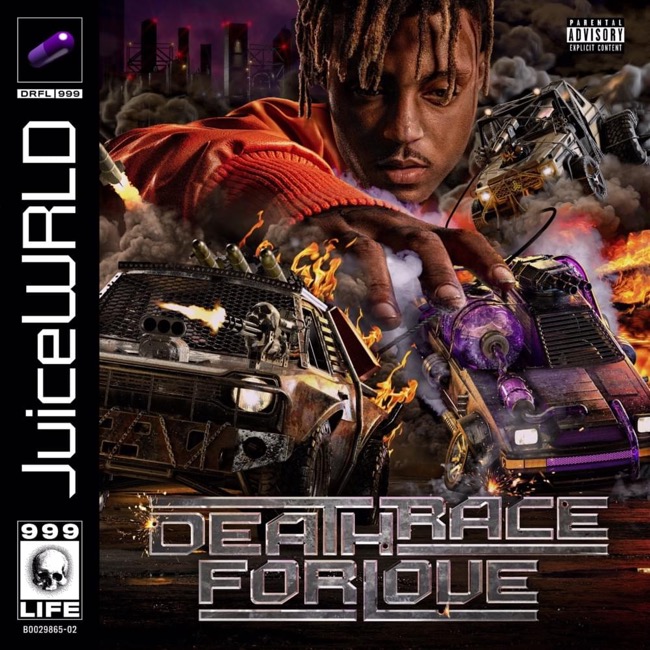 It's long and it's as emo as an eighth grader's poetry journal, but there's just something endearing about Juice's Playstation-themed sophomore album. He's no singer, but the way he leans into those emotional moments, almost growling out the last syllables of his hooks on singles like "Robbery" and "Hear Me Calling," is compelling in the same way as his constant juggling of hip-hop mores and emo expectations on Pharcyde-sampling "Make Believe" is. It's a little like when you pour all the sodas from the fountain into one cup — the resulting concoction used to be called a "suicide" back in the day. I think Juice would appreciate the irony.–A.W.
33. Jamila Woods — Legacy! Legacy!
Jamila Woods named all the tracks on Legacy! Legacy! after influential black artists and thinkers. On songs like "Zora" (for writer Zora Neale Hurston), Woods broadcasts her refusal to be essentialized or pigeonholed ("Little boxes you can't stick unto me") and affirms her own agency in an oppressive society ("None of us are free but some of us are brave"). Throughout the project, the Chicago native sings unapologetically, and effectively, of the beauty and power of her mere existence as a young, Black woman.–J.C.
32. Girlpool — What Chaos Is Imaginary
Across their various collaborations as Girlpool and their solo work, the duo of Harmony Tividad and Cleo Tucker have fine-tuned their songwriting craft, allowing them to write individually before coming together to piece the songs together into a Girlpool album. The result of this newfound creative freedom is evident throughout the band's third LP, What Chaos Is Imaginary , which displays a refreshing dynamic range from jangly shoegaze to melodic folk to noisy drone rock.–Zac Gelfand
31. Little Simz — Grey Area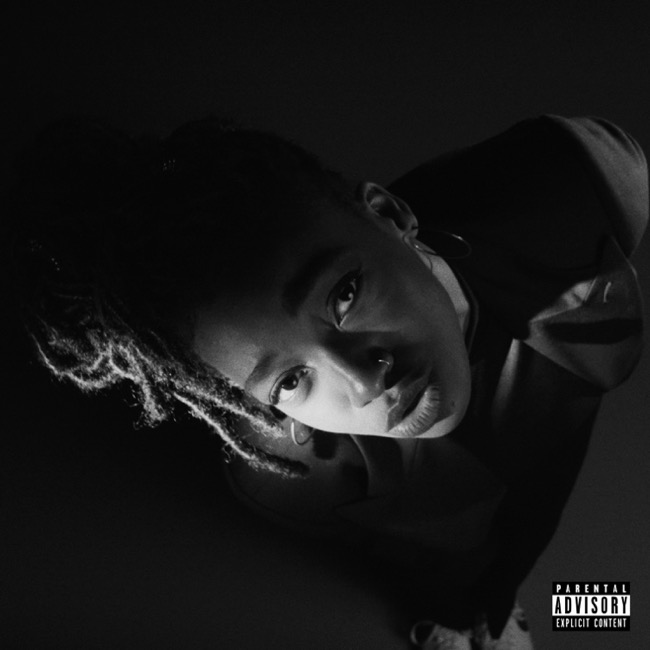 Little Simz deems herself "Picasso with the pen" on Grey Area's "Offence" and spends the rest of the eclectic album affirming that. The UK artist explores topics such as gun violence on "Wounds," and the insolvency of analysis on "Therapy." She also explores the bias against so-called women rappers on "Venom," where she proclaims the "mere fact that I've got ovaries" holds her back. If you're one of the people she's referring to, you're missing out. There's no Grey Area about that.–A.G.
30. Hand Habits — Placeholder
Meg Duffy is an in-demand guitar player in the indie-rock world who you've probably heard on records like The War On Drugs' A Deeper Understanding and numerous Kevin Morby albums. On their own, however, Duffy is an evocative singer-songwriter who uses the guitar to create striking atmospheres on their second album as Hand Habits, Placeholder. Imagine Rumours if Christine McVie wrote every song and you're not far off from this incisive record.–S.H.
29. Charly Bliss — Young Enough
For their sophomore effort, Charly Bliss leaned into the "pop" half of the pop-punk continuum, utilizing synthesizers and inescapable vocal melodies to firmly cement their place in the world of alternative rock. Immediately from its first moments, it becomes clear that Young Enough has a broader scope than band's beloved debut Guppy, quickly pushing the old out of the way for the new. An absolute delight that gracefully avoids the sophomore slump, Young Enough leaves fans with back-to-back-to-back showings of the band's best songs to date.–Z.G.
28. Sigrid — Sucker Punch
It's hard to believe Sucker Punch is Norwegian singer-songwriter Sigrid's debut album. Sucker Punch is assured and confident, full of artistic flourishes, cutting lyrics, and star-making vocals. She's a master of everything from cathartic euphoria ("Don't Feel Like Crying") to stripped-down heartbreakers ("Dynamite"). Her international smash "Strangers" is nearly two years old at this point, and it still hasn't lost its shine. Sucker Punch is an impressive debut, and Sigrid is only just getting started.–C.G.
27. Pup — Morbid Stuff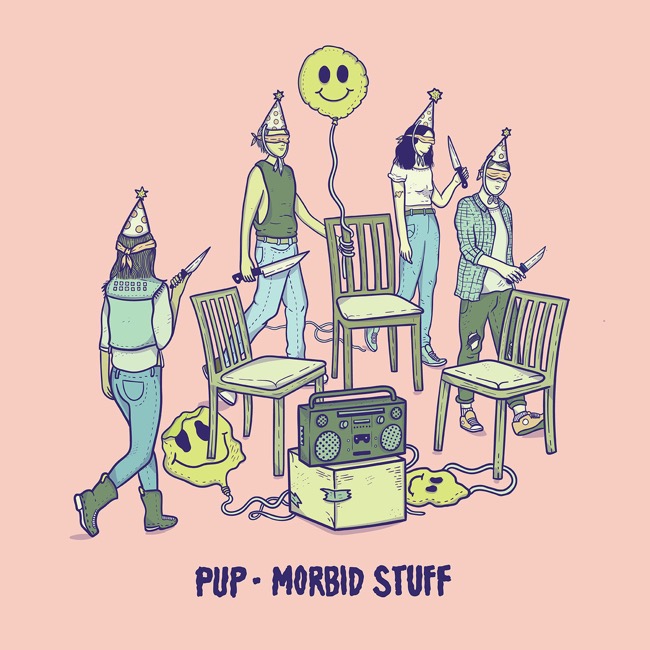 With an opening title track that finds frontman Stefan Babcock wondering aloud if anyone he's slept with is dead, Pup's third full-length Morbid Stuff marks a (very dark) new high in the meteoric rise of this Candian punk quartet. Pup doesn't reinvent the wheel on Morbid Stuff. Instead, they slightly refined the sound that they built their name upon, polishing their anthemic punk rock just one step further and crafting some of their strongest songs to date.–Z.G.
26. 03 Greedo — Still Summer In The Projects
His most urgent and focused project to date, Still Summer In The Projects was released a little under a year after of 03 Greedo began what could be as long as a 20-year stint in prison. The DJ Mustard-produced album sports the warbly melodic bangers that the prolific Watts rapper is known for, like standout "Traphouse," as well as somber meditations on the tough road ahead, like the clear-eyed "Visions."–J.C.
25. Jessica Pratt — Quiet Signs
There's nothing more satisfying than welcoming back a beloved artist after a long hiatus, and though it's hard to imagine that four years has come to signify a "hiatus," so things stand in 2019. After a stunning lost-folk breakout in late 2012, and the dreamy follow-up, On Your Own Love Again in 2015, Pratt toured, and wrote, and fell in love. Her latest, Quiet Signs is the culmination of all those experiences, a whispery, playful collection of lullabies and old-world love songs, anchored by her stunning, filigree voice.—C.W.
24. James Blake — Assume Form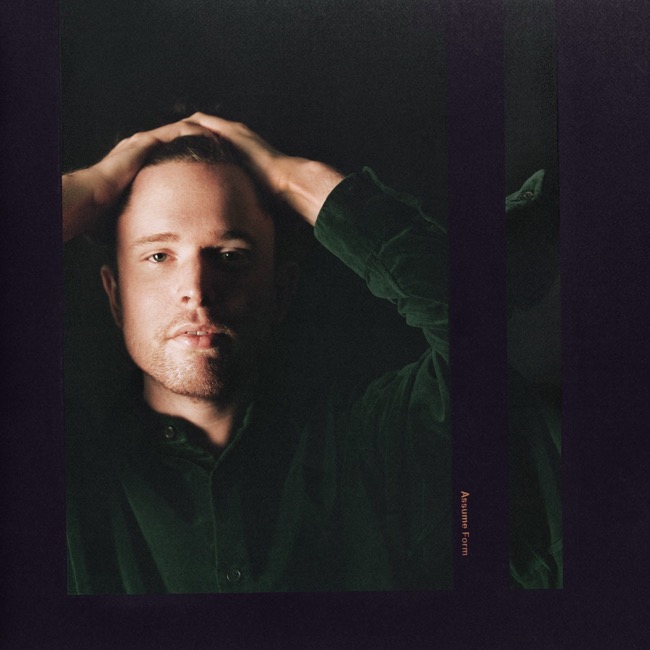 Since his last album, James Blake has accumulated credits on the likes of Beyonce's Lemonade, Kendrick Lamar's Damn., Jay-Z's 4:44, and Travis Scott's Astroworld, an impressive resume that found its way into influencing his own work on Assume Form. No, he doesn't stray far from his long-established plaintive piano ballads and festival-ready beat drops, but Blake's start-to-finish vision has never been sharper. This allows for a run of guests like Scott, Rosalia, and Andre 3000 to contribute to the closest equivalent to an event album that Blake has ever managed.–P.C.
23. Kevin Abstract — Arizona Baby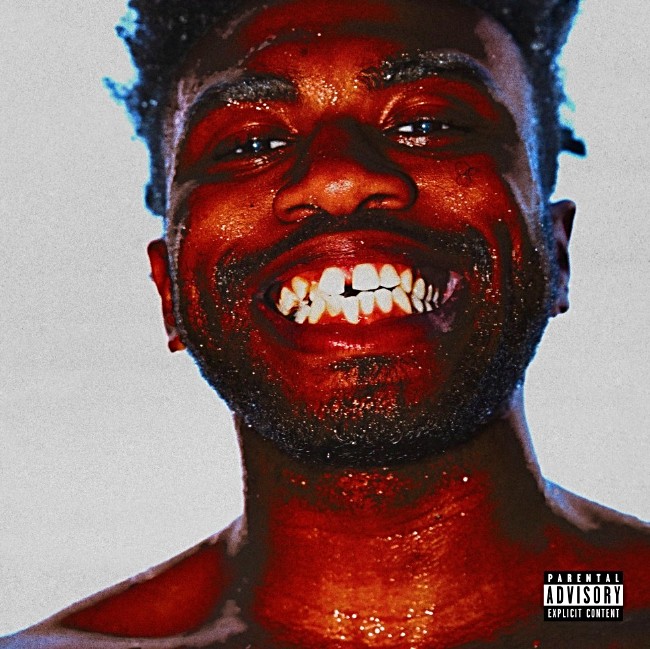 Following his band Brockhampton's rise to the top of the charts last fall, Kevin Abstract was handed the daunting task of transitioning from rising sensation to established star. It's a tricky change that comes with a lot of emotional, financial, and creative balls to juggle. This is all very much on the front of the Texas native's brain on his second album Arizona Baby. In a swift and dynamic 32 minutes, the 22-year-old processes a maelstrom familial tumult, social anxiety, romantic insecurity over an eclectic Jack Antonoff-produced sound palette.–J.C.
22. Better Oblivion Community Center — Better Oblivion Community Center
Conor Oberst and Phoebe Bridgers' history goes back the last couple years, with Bridgers supporting Oberst on tour and Oberst turning up on Bridgers' now-iconic debut album. But their emergence as Better Oblivion Community Center, and just how comfortable each is working with the other, is something that few were prepared for. For Bridgers, it's a continuation of a three-album-run that proves particularly inspired, while Oberst finds himself making one of his best records in a decade. In a world where most supergroups can often feel like vanity, BOCC avoids this with a record that sits comfortably among the best from all involved.–P.C.
21. Jenny Lewis — On The Line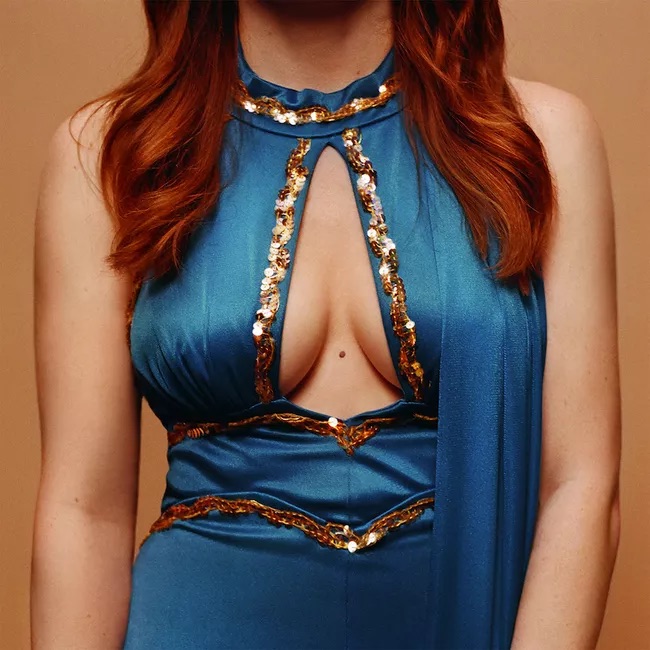 Jenny Lewis isn't the first modern musician to be influenced by the rock of the '60s and '70s, but she's brought those sounds into modern day better than most who have tried. "Red Bull & Hennessy" is 2019's answer to Heart, and it's quite the response. Put that alongside songs like the breezy "Wasted Youth," and On The Line blurs the line between contemporary and legacy in a way that only Lewis can.–D.R.
20. Denzel Curry — Zuu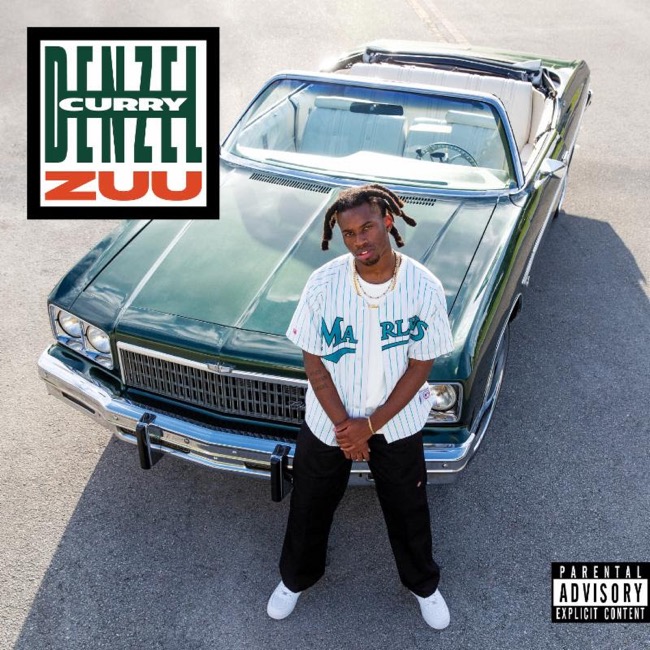 If Denzel Curry's highly conceptual third album was too artsy for you, with rap-metal inflections and stargazing introspection over woozy melodies, then Zuu is a raucous, rollicking return to high-energy form that you will absolutely love. Zuu is just straight-up, barrel-chested, raw rap, all blasting bass and UGK-style hooks that evoke the classic roots of mid-90s dirty south hip-hop with updated, post-apocalyptic production. Rather than the restless rumination that he dwelled in on Ta13oo, here Denzel puts his energy into an autobiographical ode to his Carol City upbringing and the ruthless codes of the inner city streets.–A.W.
19. Carly Rae Jepsen — Dedicated
Dedicated is no Emotion, but that's actually a good thing. While the Canadian singer-songwriter's 2015 smash was all synths and '80s ebullient joy, Dedicated coats its themes of jealousy, longing, and self-reflection in the glitter of house music. Dedicated balances its throwback elements with totally fresh sounds — the dancehall-ska-pop of "I'll Be Your Girl" sounds unlike anything I've heard. A lot has changed in pop since 2015, but Carly Rae Jepsen still dances over the cutting edge.–C.G.
18. Nilüfer Yanya — Miss Universe
From the opening of salvo of its first proper tune, "In Your Head," Miss Universe throws it in reverse and backs over the concept of "debut" without a flinch. London songwriter Nilüfer Yanya is a young woman in rock, so she'll have plenty to navigate when it comes to American hangups about girls and guitars. But, truthfully, between Yanya's incredible control of her rubbery, unexpected vocals, and a rash of so-blunt-its-poetic lyrics, it's hard to name a more enjoyable rock album from this year.—C.W.
17. Vampire Weekend — Father Of The Bride
Ezra Koenig was gone for so long that it almost seemed like Vampire Weekend didn't need to come back. And yet the charming Father Of The Bride, the first VW record is six years, immediately justifies its existence without seeming to break a sweat. The key is that Koenig has allowed himself to mature — he writes about family life and the end of the world these days, not Louis Vuitton and oxford commas — while also keeping the music effortlessly light, breezy, and engaging.–S.H.
16. Anderson .Paak — Ventura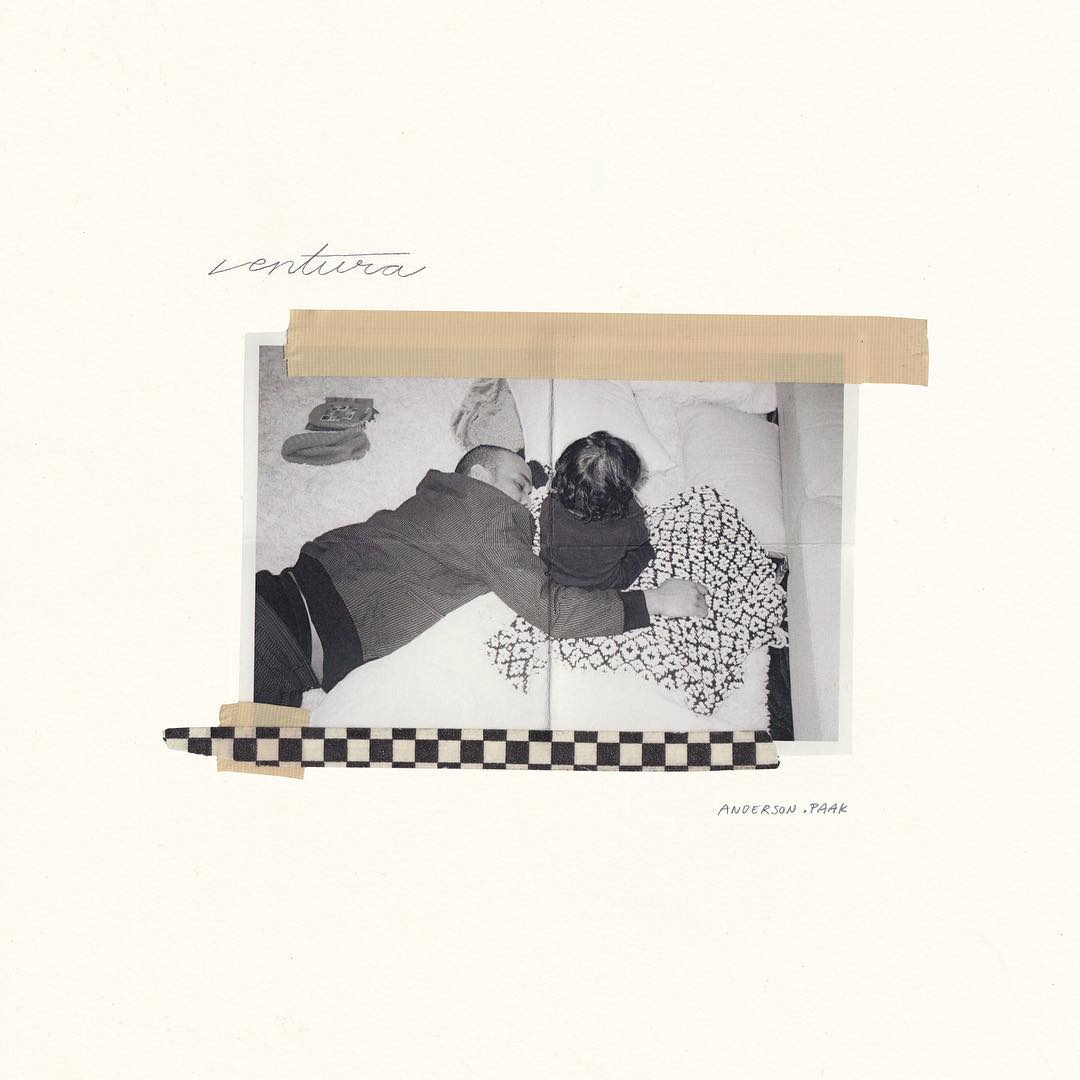 Where the more hip-hop-oriented Oxnard allowed Anderson .Paak's freakier predilections free rein, Ventura is a more restrained romp through complicated relationship statuses featuring lush production and soulful harmonies from some of the genre's most revered names. Smokey Robinson makes an appearance, as do Brandy and the late, great Nate Dogg, but truly, Ventura is all about letting Anderson do the gentle, amatory emoting that his usual raspier grooves won't allow. There's room for him to get sentimental as he doffs the pimp cosplay for 40 minutes and lets listeners know that even players need love sometimes.–A.W.
15. Strand Of Oaks — Eraserland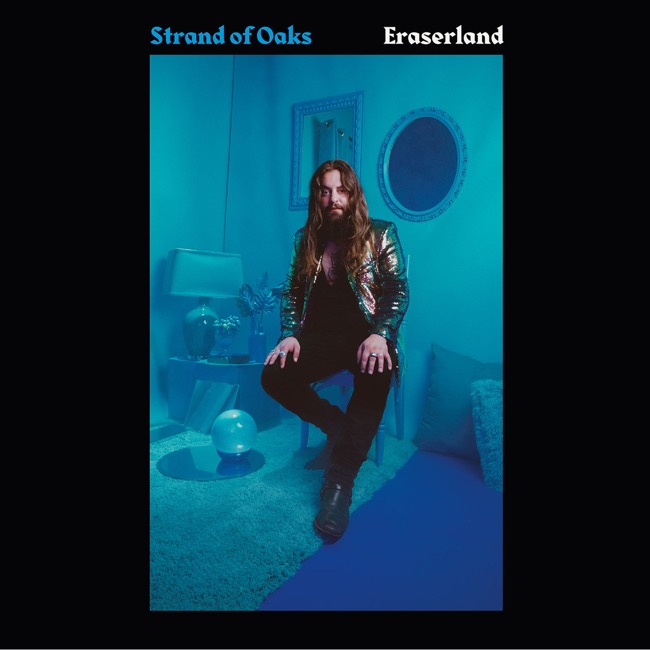 From the brink comes the best album of Strand Of Oaks' career. Timothy Showalter has previously faced his own demons on records like Heal, but Eraserland is an album about getting help from unexpected places, and remembering why perseverance is worthwhile. With assistance from members of My Morning Jacket and Jason Isbell, Showalter doesn't pull punches while reflecting on his own dark tendencies, but ultimately holds things together with an affirmation of hope that can only come from living without it.–P.C.
14. Boogie — Everything's For Sale
Determining that fed mouths and consistent housing are infinitely better than empty bank accounts and puffed-up pride, Boogie finally "sells out" on his Shady Records debut. But because he's Boogie, and authenticity is grafted to his DNA, instead of made-for-radio jingles, we get "Soho," a song about the philosophical struggles of deciding to give into commercial pressure, "Silent Ride," an anti-love ballad that insteads laments his own wandering eye, and "Rainy Days," the chest-thumping declaration of identity that lets his boss run roughshod over the otherwise relatable proceedings.–A.W.
13. Kevin Morby — Oh My God
On a bittersweet, soul-searching fifth record, Kevin Morby reckons with the disaster and delight of spiritual and political existence in 2019, using the history of folk-rock as his scripture. Oh My God is a collection of self-proclaimed "secular gospel" hymns that shimmer with a sardonic wit that never sinks into the easy swamp of sarcasm. Instead, Morby manages to turn heavenly concepts on their head while finding earthly beauty in the ancient imagery, like on standout track "No Halo" or the story-telling rag "Hail Mary." This album might not be totally holy, but it's as close as a mortal man can get.—C.W.
12. 21 Savage — I Am > I Was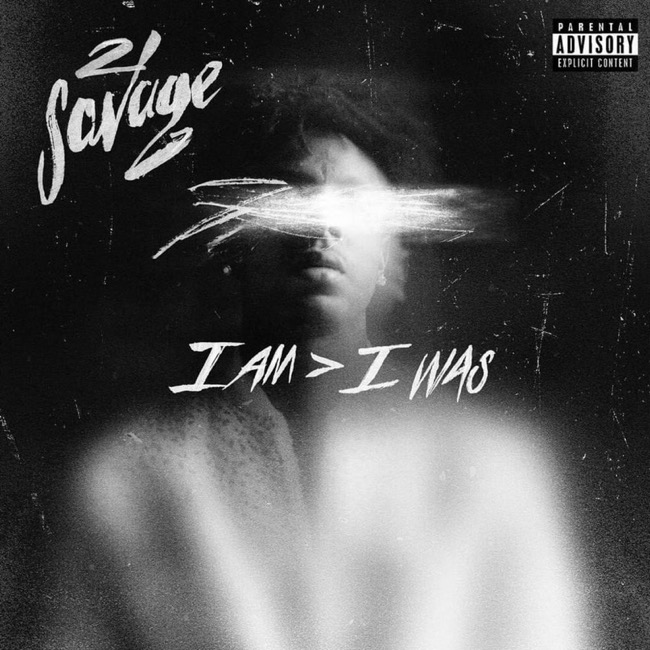 21 Savage showed the world that there was more to him than meets the eye with his financial literacy advocacy, and he continued on that path with I Am >I Was, a reflective album that contextualizes his upbringing on tracks like "Monster" with Donald Glover and "A lot" with J. Cole. He's become known for a steely nihilism that's still on display on tracks like "Gun Smoke" and the strip club-ready "A&T," but he matched that energy with a wisdom and willingness to deft convention that sets him apart from the lot of trap rappers.–A.G.
11. Sharon Van Etten — Remind Me Tomorrow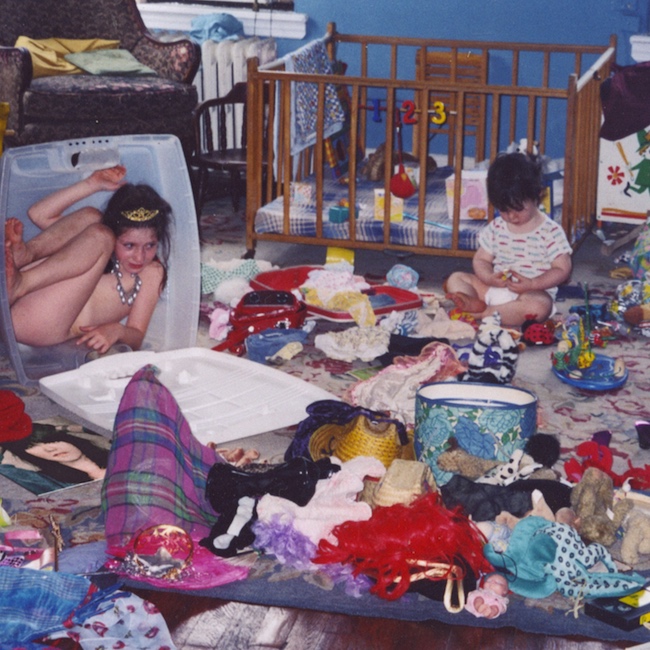 Much of the narrative surrounding Sharon Van Etten's first new album in five years is about what happened outside of her music career in the interim. She had a baby, she went to school, she starred in a Netflix drama — it's the paradigm of needing to live life before making art to adequately reflect upon it. And Van Etten emerges from these milestones with more aplomb than ever before, unafraid to expand her sound beyond the folk and indie that she'd made a name on. It results in bigger sonics for potentially bigger stages, all while maintaining her singular, mournful vocal delivery and open-hearted lyrical perspective.–P.C.
10. Megan Thee Stallion — Fever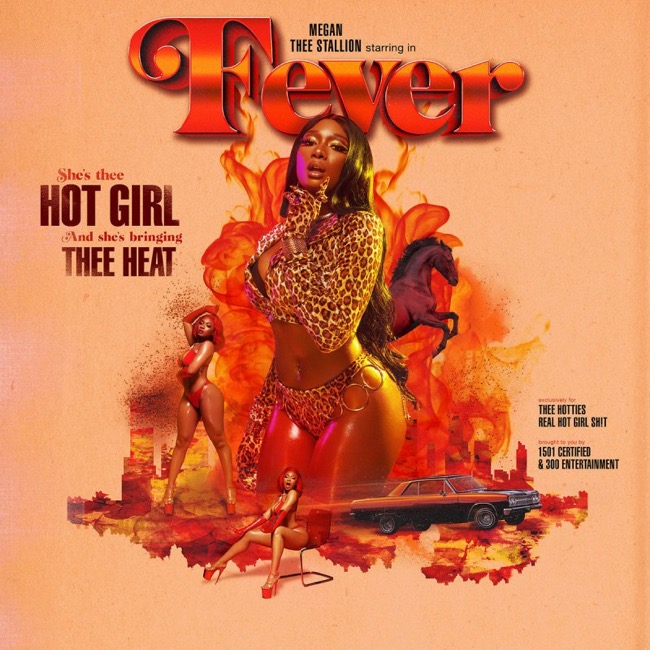 Houston's Megan Thee Stallion is a lot of things. To some, she's everything. On Fever, she shows off the scope of her lyrical ability on women-empowering songs like "Realer," "Sex Talk," and "Shake That" that boldly subvert misogyny and deliver the R-rated body positivity like "p*ssy keep him knocked out like a painkiller" that her fans have come to love. She carries most of the album on her own, but also brings along two trap ingenues in DaBaby ("Cash Sh*t") and Juicy J ("Simon Says"). Megan is red hot, and Fever will make sure she stays that way over the summer months.–A.G.
9. Maggie Rogers — Heard It In A Past Life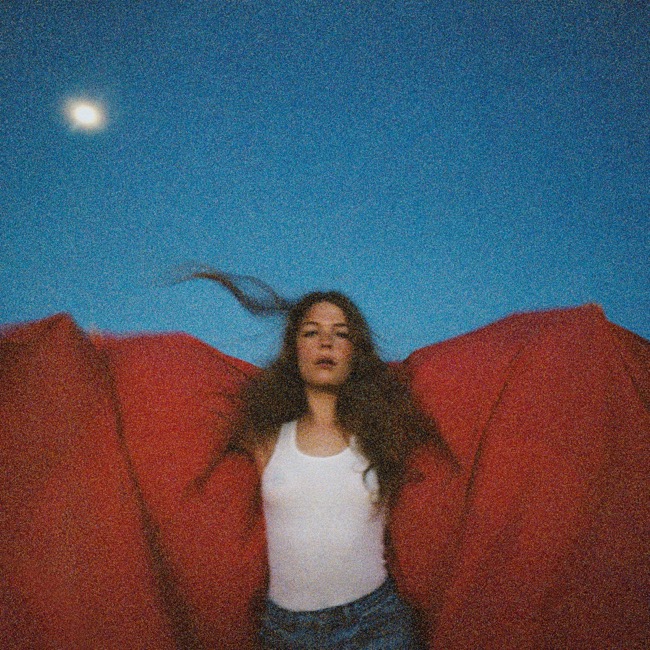 No, luck is not responsible for the triumph of Maggie Rogers. Even that blind, chaotic force credited as the intersection of preparation and opportunity is too fickle, undoubtedly the song of Heard It In A Past Life would've made their way into the world regardless. Rogers' prescient impulse to combine the late-night ecstasy of electronic music with the heartbeat simplicity of folk had a staggering impact on the pop world, last year, this year, and predictably beyond. The resulting record is full of nuanced, layered pop songs that are gossamer and tender, along with a measure of success that is anything but a fluke.—C.W.
8. Big Thief — U.F.O.F.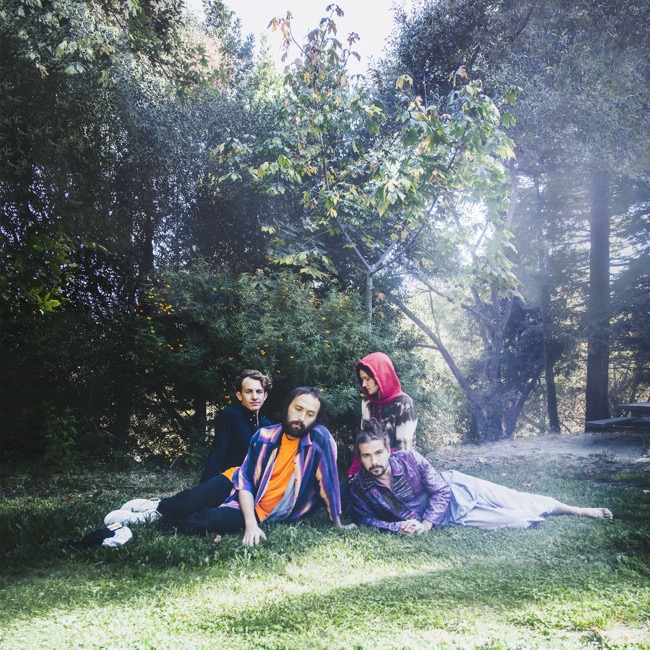 This prolific Brooklyn-based outfit might seem unassuming at first glance. But in the past five years, few indie bands have amassed a more impressive discography. On Big Thief's third LP, they continue to do more with less, stripping back Adrianne Lenker's bracing songs to nothing but a charged whisper and wispy folk-rock instrumentation. And yet everything hits with the emotional force of a midnight confession.–S.H.
7. Tyler The Creator — Igor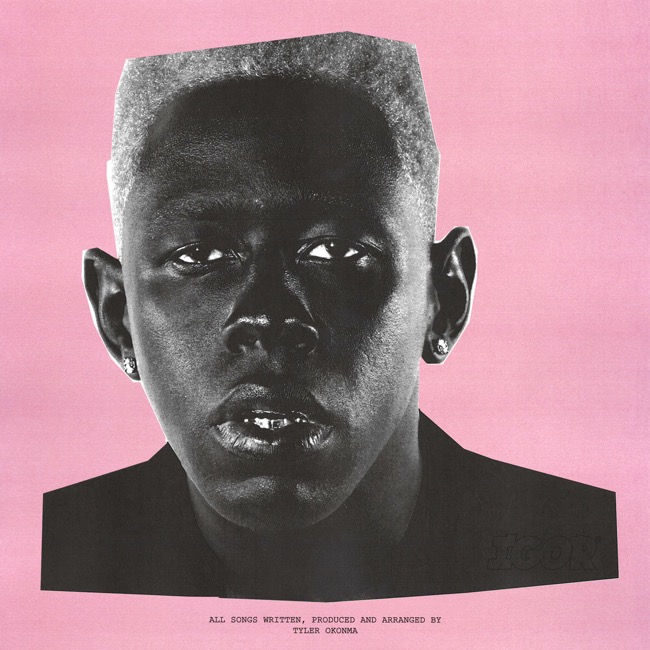 On Tyler The Creator's tenderest project to date, the one-time misfit agitator has come something like full circle, crafting his most mature and vulnerable music. Rather than go back to the shock-rap well that fueled his earliest releases, Tyler gets personal, unraveling the narrative of a love affair from first starstruck glances to heartbroken dissolution to that awkward, "Are We Still Friends" phase after all is said and done. Along the way, he takes his first steps toward being a true pop star with "Earfquake," a song crafted for more traditional singers that he brings to vivid life with pure passion over technique.–A.W.
6. The National — I Am Easy To Find
Though Matt Berninger's canyon-deep baritone is synonymous with The National's sound, I Am Easy To Find redefines the band to include a host of female voices joining, and at times displacing, the band's traditional mouthpiece. Paired with a Mike Mills-directed film of the same name, the group that has become known for consistency makes the most unpredictable and adventurous album of their career, with everything from the hyper-specific sprawl of "Not In Kansas" to the well-rehearsed anthem of "Rylan" making the case for The National as a generational band.–P.C.
5. Lizzo — Cuz I Love You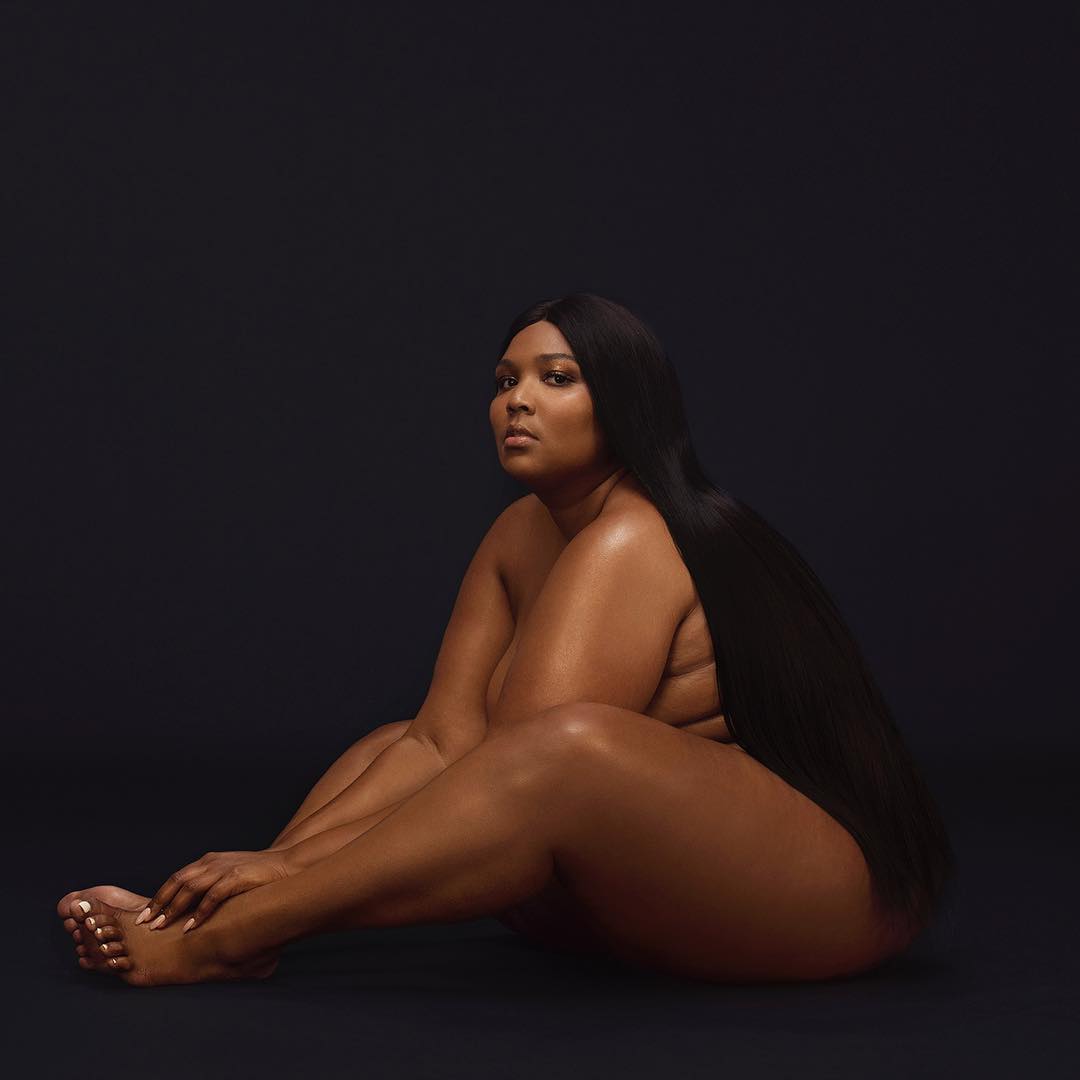 Cuz I Love You is Lizzo's much-deserved breakout. The Minneapolis singer-songwriter-rapper's music, whether it's the body-positive, Missy-Elliott-featuring "Tempo" or the f*ckboy lament of "Jerome," shine with her irrepressible charm and confidence. Her bars are breakneck and vocal runs are legendary. It's impossible to listen without breaking into a smile. Lizzo has been celebrating herself her whole life, and we're finally catching up.–C.G.
4. Billie Eilish — When We All Fall Asleep, Where Do We Go?
Billie Eilish has quickly become one of pop's biggest stars, and for good reason. Her debut album, When We All Fall Asleep, Where Do We Go? is incredibly assured, a statement of purpose from someone who's poised to be one of the standout artists of her generation. From the fluttering, contemplative "Xanny" to the sneering, confident "Bad Guy," Eilish's give-no-f*cks attitude and playful production are the future of pop.–C.G.
3. 2 Chainz — Rap Or Go To The League
On one of the year's true rap standouts, 2 Chainz lays out the two legitimate options presented to inner-city kids in America — then promptly eschews both for the more lurid path of hustling and avoiding the law. Songs like "Threat 2 Society" and "Statute Of Limitations" highlight the dangerous choices he's made, but on the back half of the album, he peels back the layers and addresses the reasons why some of us are faced with those hard decisions in the first place on "I Said Me," "I'm Not Crazy, Life Is," and "Sam." Meanwhile, standout singles like "2 Dollar Bill," "Girl's Best Friend," and "Rule The World" celebrate the highs that come from a life of crime-turned-rap superstardom.–A.W.
2. Ariana Grande — Thank U, Next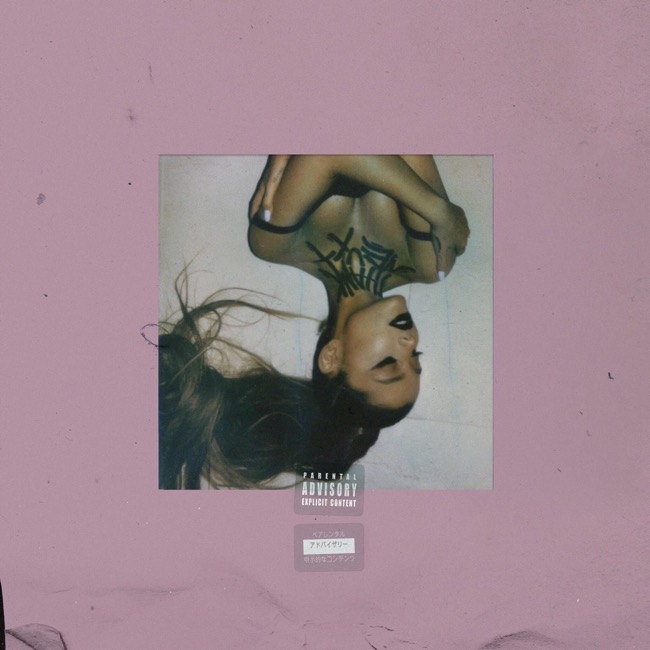 Ariana Grande's titan pop record Sweetener was a tough act to follow, but if the devil works hard, Ms. Grande works harder. Thank U, Next, released just months after Sweetener, is a burst of emotional catharsis. Grande continues to innovate, making an incredible pop album out of trap beats, Rodgers and Hammerstein samples, and devastating lyrics. If heartbreak sounds this good, who needs love, anyway?–C.G.
1. Weyes Blood — Titanic Rising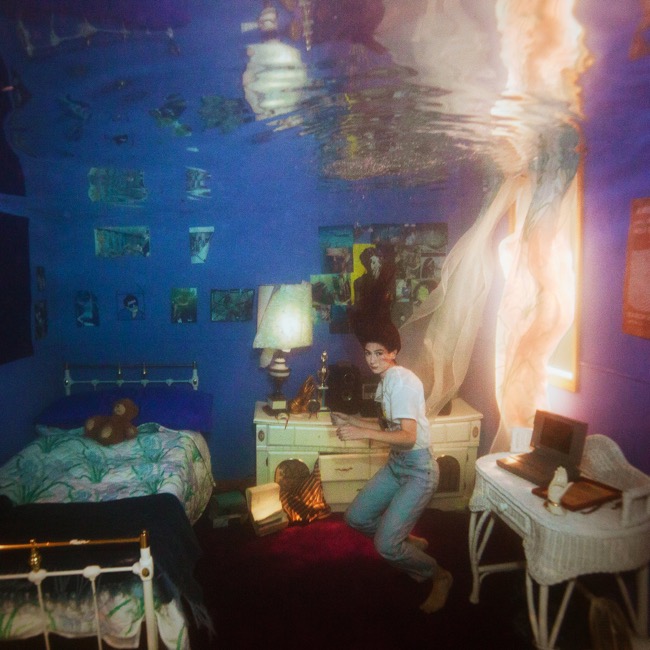 Out of the thick, wordless night stepped Natalie Mering, godmother of millennial folk-pop, committed to making the mystical and the melody into the message, into the medium. Marshall McLuhan would be proud, and new label-home, the storied PNW indie Sub Pop, are rightly ecstatic to have a bonafide triumph on their hands. If there's a stronger contender for album of the year, it's coming under the speed of night. But anyone following Mering's career arc, or who close-listened to her previous record, A Front Row Seat To Earth, more than twice, knew that something eternal this way came. Her latest achieves the impossible paradox of an album wholly out of time, and entirely indicative 2019's tiny deaths, glimmering hopes, and boring, quicksilver middles.
It'd be a mistake to call Titanic Rising a slow burn, though it seems few have caught up to it yet. The record glows and twists like an ember, ever-ready to lick flame at kindling, but instead of fire, this album is liquid air, hovering water vapor, hot only with humidity, and foggy, not smoky. It's an album wreathed in post-modern creation myths, deep calling unto deep, properly recognized and venerated — so far — only by fellow deep-pop enthusiast, Mitski. "Mayb[e] just from so deep inside that it hadn't seen the light of day till now," Mitski writes. And yes, the light is coming, will you watch this wise, watery creature rise to meet it? If you do miss the metamorphosis happening in real time, don't worry — you can always watch the movie.—C.W.
Some artists covered here are Warner Music artists. Uproxx is an independent subsidiary of Warner Music Group.