Rap fans love to debate which era of hip-hop was its best. It's an admittedly futile endeavor, owing mainly to the subjective nature of the arguments involved. Everyone has their own favorite, and each decade of the genre's existence has brought its own merits, weaving new threads into its ever-expanding tapestry of culture, history, and sound.
While the 1990s are inarguably considered the Golden Era of hip-hop and the 2000s were the biggest boom period for the genre, the 2010s have seen the most innovative explosion of talent in its 40-year history to date. Thanks to new technology and an adventurous return of the culture's youthful, anti-establishment stylistic recklessness, the twenty-teens brought a staggering array of brash new talents to the game, each offering their own, unique sonic experimentation and individualistic approach to the now-entrenched foundations of the art form.
Some paid loving homage to the classics, while other took a sledgehammer to those foundations, gleefully setting fire to our conventional canon and thumbing their noses at renowned idols. The end result has been a beautiful mess, where there's something for everyone and the winds of taste can shift in an instant. From Drake, Future, and Kanye West to Kendrick Lamar, J. Cole, and Young Thug, here are the best hip-hop albums of the last decade.
Note: These are albums that missed the cut on our general Best Albums Of The 2010s list, which you can find here.
30. Childish Gambino — Because The Internet
Because The Internet may be the first successful domino that fell in a long line of them for 'Bino. Juxtaposing songs like "Worldstar" and "3005" with "Telegraph Ave" and "Life: The Biggest Troll" (an underrated outro), Donald Glover grapples with the internet age, good and bad, which ultimately is the catalyst for his rise. Six years later, the album foreshadows the state of a generation addicted to technology because of the internet, and the rise of one of the greatest cultural forces to emerge in recent years–Joshua Kellem
29. De La Soul — …And The Anonymous Nobody
De La Soul's first album in 12 years not only represented a turning point for the veteran trio, but also for hip-hop itself. Star-studded and critically acclaimed, it was perhaps the first rap album from a legendary name in Golden Era hip-hop to be crowdfunded by fans, signifying a further shift away from the major label-dominated status quo that many artists have complained choke the creativity out of the genre. It was also De La's first-ever album to debut at No. 1 on the Billboard 200, proving that longevity isn't just possible to achieve, but that the hip-hop audience is still willing to put down hard-earned cash in the streaming era.–Aaron Williams
28. 2 Chainz — Rap Or Go To The League
One of the best albums of 2019, Rap Or Go To The League finds 2 Chainz balancing his usual ostentatious flexes with rationales for how and why the drug game and rap game feel so closely related and like the only options for accruing wealth in a rigged system. There are nostalgic storytelling tracks like "Statute Of Limitations" and "I'm Not Crazy, Life Is" alongside straight up braggadocio like "2 Dollar Bill" and "Girl's Best Friend," but in the end, the unifying factor is that "Sam" always gets his due.–A.W.
27. Joey Badass — All Amerikkkan Badass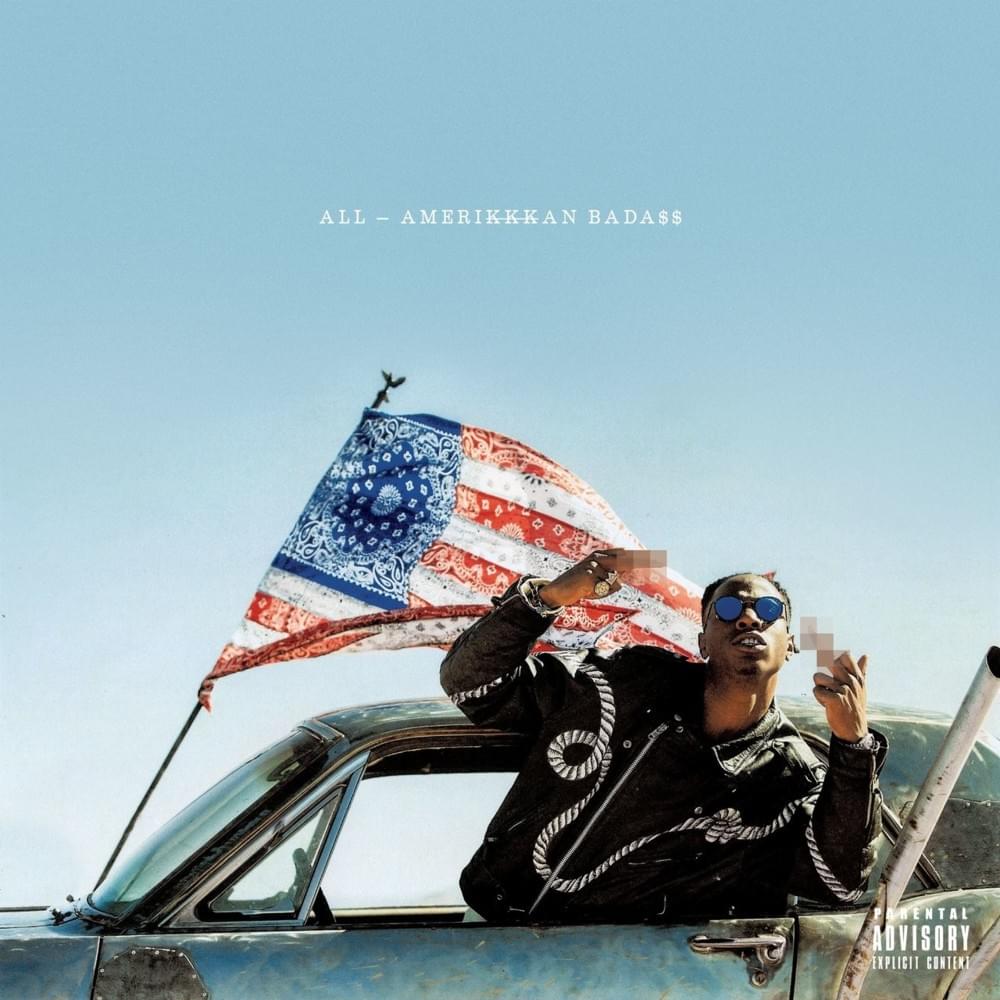 Shortsighted rap fans had lumped Joey Badass into a neo-nineties lane based on his earlier work but All American Badass was the moment he shed that reputation and let it be known that he had his own voice. The deeply political album explores police brutality and other facets of racism over production that accentuates the best aspects of the classic New York sound for a new generation.–Andre Gee
26. Nas — Life Is Good
Nas may never be able to match the gritty honesty of his debut — though not for lack of effort on his part — but he got closest with the autobiographical Life Is Good. Sifting through the wreckage of a failed relationship is never easy, and Nas' earnest reflections constitute some of his best, most commendable writing in years. When he has a clear-cut focus, he can still be a top-tier storyteller, and songs like "Cherry Wine," "Bye Baby," and "Daughters" prove it.–A.W.
25. Rapsody — Laila's Wisdom
There's a reason Rapsody's first major-label project was also the first woman-led project to be nominated for a Grammy for Best Rap Album. Simply put, it's just that good. Rapsody's ode to the wisdom, resilience, and traditions of her ancestors finds her spitting some of her most relevant, resonant rhymes on her most expansive collection of beats yet. Ruminations on "Power" and re-contextualizations of Black beauty share space with songs that prove Rapsody could always keep up with some of the best technical rappers in the game.–A.W.
24. Drake — More Life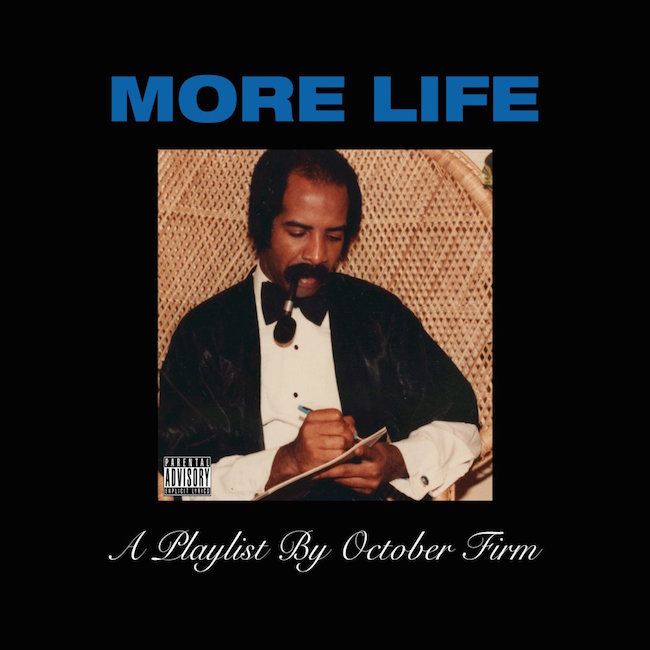 Released just a year after Views, Drake's More Life possesses the introspective bars the former lacks. The 22-track "playlist" embodies a collaborative spirit, highlighting Jorja Smith and Young Thug. Amidst beef and ghostwriting rumors, Drake's melodic, aggressive subject matter cement More Life as a staple in his discography, with introspective tracks "Free Smoke," "Lose You," and "Can't Have Everything" painting the picture of a bulletproof artist at the top. Plus, Drake's outro game rises with "Do Not Disturb."–J.K.
23. 21 Savage and Metro Boomin — Savage Mode
There may not be an album here that better embodies its title than 21 Savage and Metro Boomin's Savage Mode. Over nine tracks, Metro Boomin crafts an immersive, 808-dominated canvas for Savage's cold delivery to pierce through with jarring threats that paraphrase "No Heart's" "keep shootin' until somebody die." 21's murder and trap house chronicles marked him as one of rap's best go-to's for guilty-pleasure, shoot-'em-up tracks.–A.G.
22. Noname — Telefone
Noname's debut Telefone mixtape was four years in the making. Perhaps that's why the album resonated as one of the most densely crafted, deeply thoughtful projects of 2016. Noname's spoken word-inspired flow darted through the album's soulful, jazzy soundscape with an intriguing wander, which left us all pondering what she had to say next.–A.G.
21. Danny Brown — XXX
Danny Brown has said that he looked to push the boundaries with his second album XXX; mission accomplished. Danny's spirited delivery and no-filter songwriting veered the star-making 19-track album from hilarious and absurd to manic and sinister, all-the-while showing that he's a supremely gifted rapper. XXX represents Danny bursting out to a creative stride he hasn't slowed up on yet.–A.G.
20. Travis Scott — Rodeo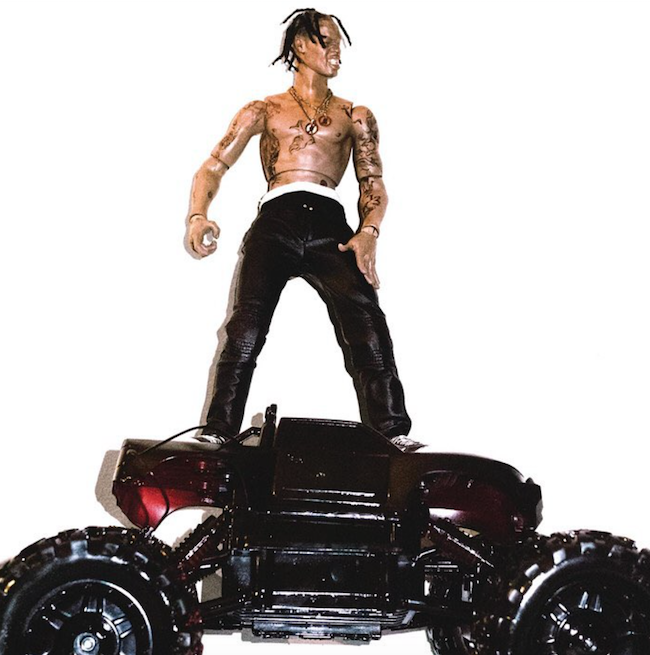 Rodeo is when Travis Scott officially entered the realm of mainstream stardom. His Soundcloud banger "Antidote" was an encouragement for all to start paying attention — that is, if Days Of Rodeo wasn't enough to spark the rager that lives within. Rodeo gave the very idea of punk-rap a voice on the Billboard charts. Aside from the rare Pimp C clearance heard on "Wasted," features such as Quavo on "Oh My Dis Side," Future and 2 Chainz on "3500," and Justin Bieber and Young Thug on the limited edition "Maria I'm Drunk" were invites listeners to Trav's own goth-Houston playground, ensuring Rodeo remains a truly unique LaFlame production.–Cherise Johnson
19. Killer Mike — R.A.P. Music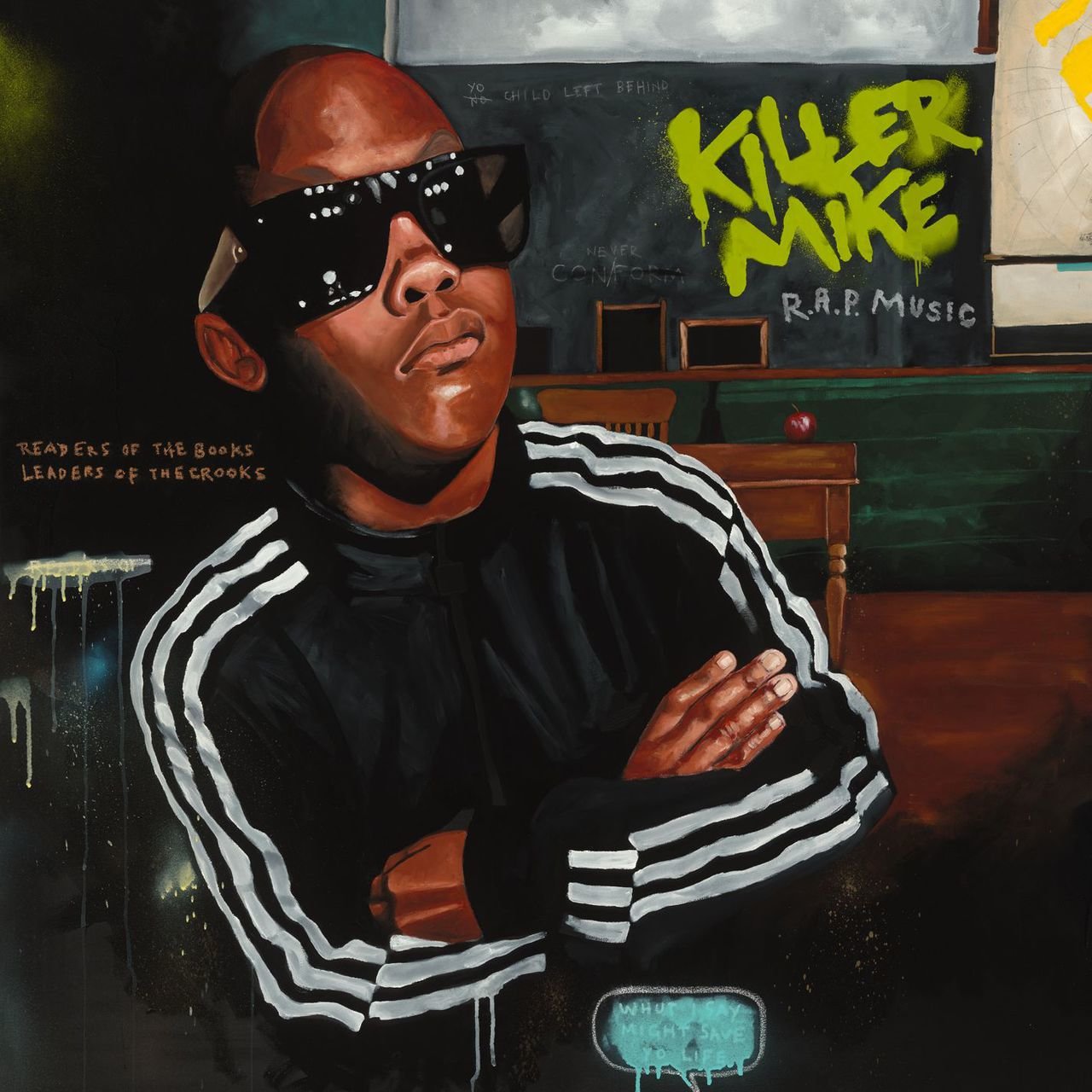 People may recognize Killer Mike as Bernie Sanders' number one booster or as one-half of Run The Jewels, but the ATLIen is also a damn good solo artist. His skills are on full display throughout R.A.P. Music, which is chock full of Afrocentric themes and incisive commentary on racism. El-P's synth-heavy production was the perfect springboard for Killer Mike's abrasive, militant mic persona — but you probably already know that.–A.G.
18. The Roots — How I Got Over
The Roots have always pushed boundaries, struggled with the contradictions of modern life in America, and above all, valued the lyrical abilities of Black Thought as the primary focus and guiding light of their music, but somehow, on the album that invites more outside voices to the mix than perhaps any other in their catalog to that point (at least proportionally), How I Got Over may well be their most consistent, most cohesive, and most poignant work of the decade. At the very least, it's the most straightforward and effective; while UnDun and …And Then You Shoot Your Cousin feature higher concepts, sometimes a little simplicity is all you need to get the point across.–A.W.
17. Saba — Care For Me
Chicago's Drill scene exploded in the 2010s with grim confessionals about the gang violence that had often become front-page news. However, while listeners had long been inundated with in-the-trenches perspectives from the likes of G Herbo and King Louie, Saba's Care For Me masterfully illustrates the mental toll that grief and ceaseless violence takes on Chicagoans who don't want to shoot back, but shoot for more.–A.G.
16. YBN Cordae — The Lost Boy
It's bold to predict that an album that has been out for less than a year will be remembered as one of the best of the decade, but that's just how polished, relatable, and replayable YBN Cordae's major-label debut has been. Autobiography tends to hold up, especially as the artists' conditions change for the better, and with a healthy dose of nostalgia, we'll fondly remember when Cordae was "Broke As F*ck" but knew "We Gon Make It."–A.W.
15. Vince Staples — Big Fish Theory
Vince's wit always cut like a freshly sharpened razor, but on Big Fish Theory, the Long Beach rapper's vision is even sharper, crafting an Afrofuturistic gangsta rap ethos from whole cloth and setting him on the path to being a true iconoclast within the genre. Where anyone else would be satisfied merely aping their influences or fitting in with their peers, Vince slashes at the constraints of modern sounds with his dagger-like sarcasm, opening new avenues for the genre to explore.–A.W.
14. Kamaiyah — A Good Night In The Ghetto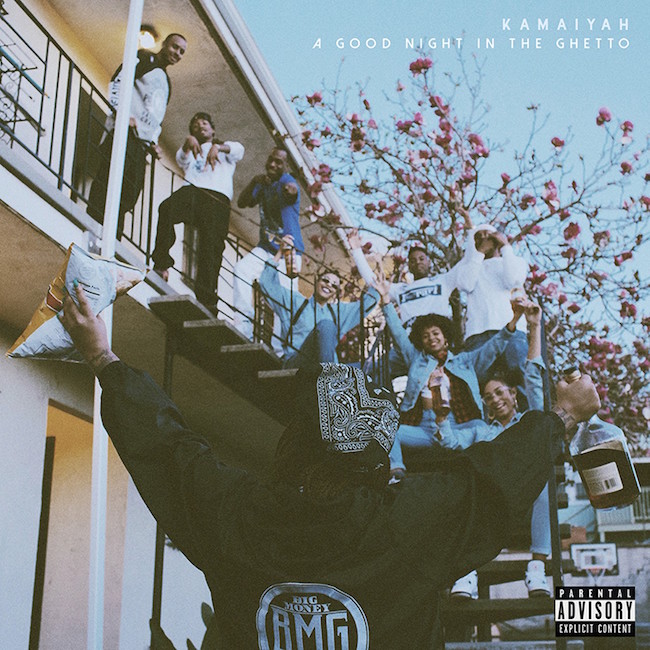 No one would be blamed for observing the world's travails and adopting a pessimistic outlook on life — especially if they live in the hood. But Kamaiyah provided a sunny silver lining with 2016's A Good Night In The Ghetto, a feel-good mixtape full of slappers that broke through the darkness. Kamaiyah's effervescent personality shines through on records like "F*ck It Up" and "How Does It Feel," especially.–A.G.
13. Big KRIT — Return Of 4Eva
It's a shame that Big KRIT's most shining moment isn't available for streaming. While KRIT Wuz Here certainly constituted a worthy introduction for the insightful, spiritual Southern poet, R4 was the moment he solidified his spot as the future of the region's sound and the torchbearer for its classics and traditions. His tenure on Def Jam may have dimmed that future somewhat, but as a bridge between the old and the new, Return Of 4Eva stands proud.–A.W.
12. Isaiah Rashad — Cilvia Demo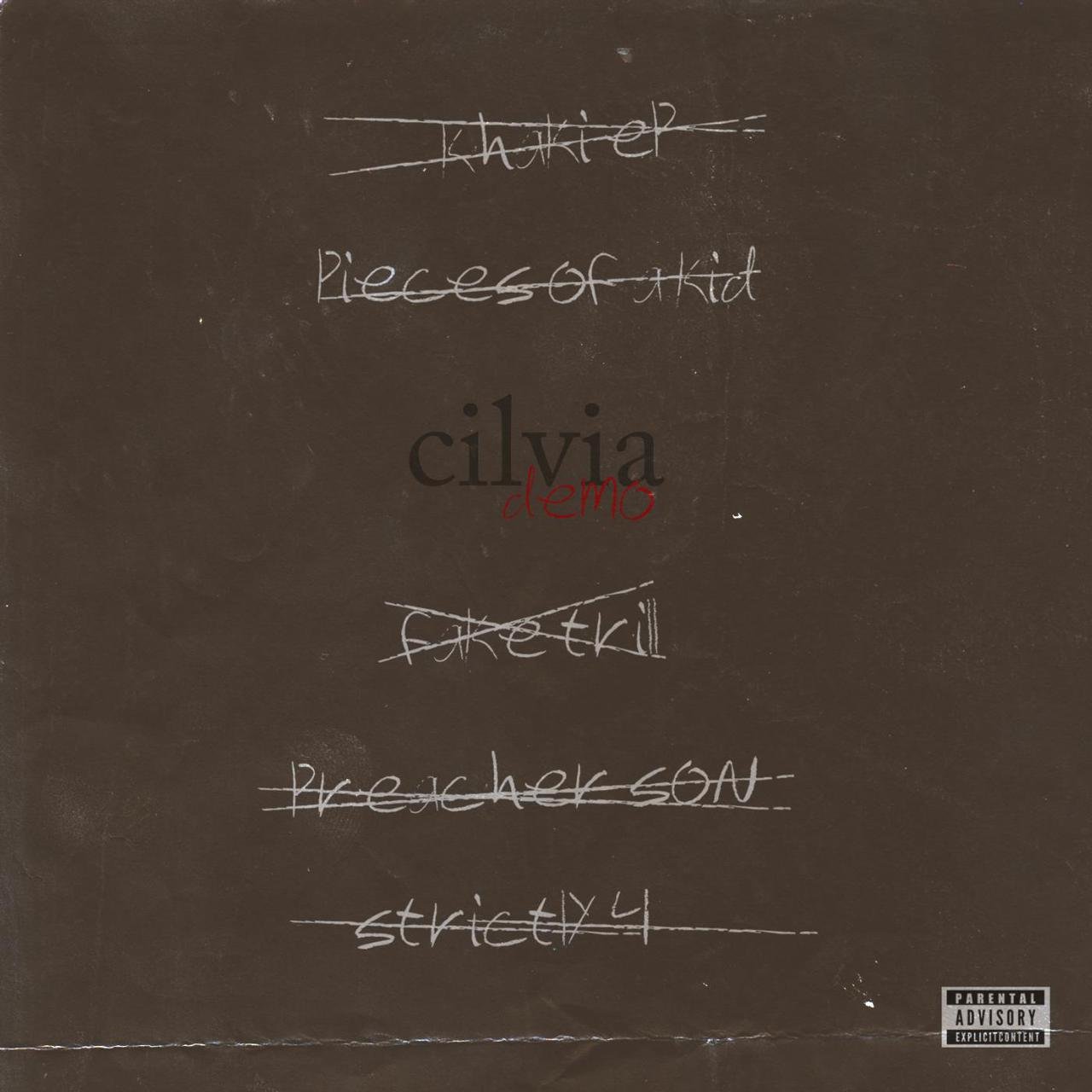 Cilvia Demo is a heartfelt coming-of-age project that defies the rap debut archetype. Songs like "Heavenly Father" and "Tranquility" exemplify that while it wasn't all good in Rashad's world, he undeniably has the talent to help him find his way out of the doldrums. His southern-fried poetic flourish over soulful production, making Cilvia Demo one of the very best TDE offerings.–A.G.
11. Pusha T — Daytona
With just seven songs, Pusha T delivered the 2010s' quintessential drug rap album with Daytona. From "Games We Play" to "Infrared," King Push delivered a flawless, 360-degree treatise on the drug game, sprinkling in nuggets of wisdom and social commentary — and of course a couple of shots at Drake. This is the project that will be the most remembered from Kanye's GOOD Summer of 2018.–A.G.
10. Tierra Whack — Whack World
Countless artists have blown up off of Instagram, but no one did it like Tierra Whack. The Philly rhymer instantly became one of hip-hop's most innovative voices with Whack World, a project full of 1-minute songs tailored for IG. The genre-bending, 10-song project is tantalizingly short, but it was long enough for listeners to realize her whimsical sonic universe is the place to be for the next decade.–A.G.
9. Mac Miller — Swimming
Mac Miller's final album may very well have been his best — as a producer, as a writer, and as a self-possessed human being. Mac's knack for bringing out the best in his collaborators and love for the craft of making music shines through on tracks like "Inertia" and "Small Worlds," leaving behind a legacy as one of rap's more prolific, honest, and vulnerable artists yet.–A.W.
8. Rapsody — Eve
Rapsody undisputedly deserves the title of an artist. Her album Eve is an authentic piece of conceptual art — heard through the ears rather than the eyes. Each song is dedicated to a notable Black woman and lives as an exhibition in a luxury art gallery. Eve kicks off with the strength of "Nina," works its way through the fortitude of "Cleo," swagger of "Aaliyah," and prowess of "Oprah." Every track breathes as an energetic push in the name of the Black woman it was named after. Honestly, Eve deserves its very own gallery room at the Smithsonian.–C.J.
7. 2 Chainz — Based On A TRU Story
A name change was all it took to launch Ludacris supporting rapper Tity Boi into the rap stratosphere as a whole new man. "Birthday Song" and "No Lie" turned him from an unknown quantity in mainstream circles to one of the biggest names in hip-hop, confirming what those who'd tracked his transformation already knew: 2 Chainz is one of the genre's most charismatic superstars and always has been.–A.W.
6. Kanye West — The Life Of Pablo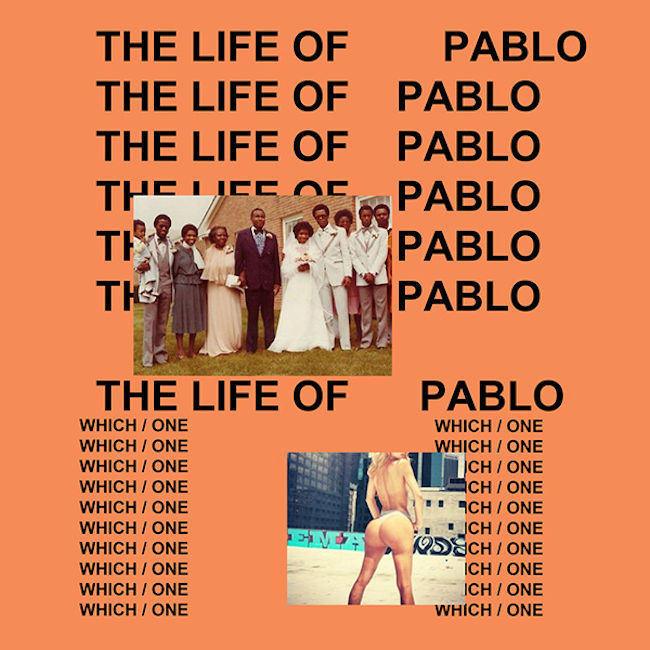 The Life Of Pablo, a funhouse of a project crafted like a fever dream sequence in sonic form, is rambunctious, vulnerable, distraught, and defiant. How "Kanye" is it? There are pleas for spiritual liberation and models with bleached assholes — on the same song. It's little wonder that he kept retouching TLOP even after its release because it sounds exactly like the offering of a brilliant, slightly manic perfectionist.–A.G.
5. Future — HNDRXX
When it comes to rappers who try their hand at R&B, Future's HNDRXX is a soulful masterpiece of the highest order. If Future wanted to live in the land of pop, HNDRXX is proof of the possibility. "Selfish" with Rihanna and "Fresh Air" are awe-inspiring examples of the Atlanta native's award-winning songwriting skills and melodic genius. Besides HNDRXX being an all-around exceptional listen, "Incredible" deserves all the praise. Throughout, Future knows just what to do with his intonations and what emotions to evoke at the right time.–C.J.
4. Lizzo — Cuz I Love You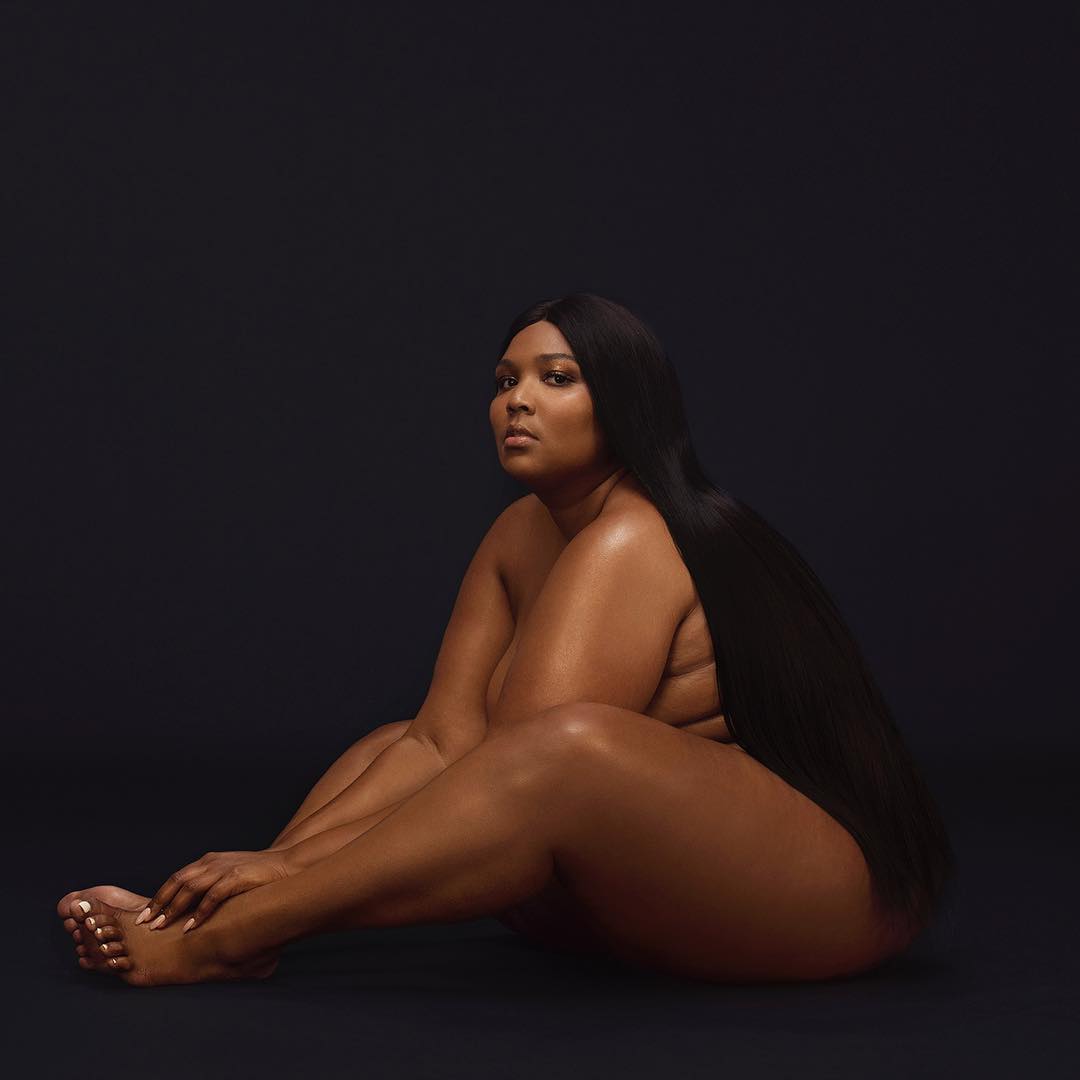 While the debate about singing within rap rages on, there is perhaps no other more contentious flashpoint than Lizzo's major-label debut. Make no mistake, though; she gets off some bars on this album, which stretches and strains the boundaries of hip-hop into one of the most pop-leaning projects in recent memory to still have such a strong grounding in hyper-lyrical rap. Besides, the empowerment anthems "Good As Hell" and "Truth Hurts" are worth the price of admission alone, bars or no.–A.W.
3. Kendrick Lamar — Section .80
Before Kendrick Lamar was a Pulitzer Prize-winning, Grammy-nominated symbol of his city, he was just a rapper with a ton of unfulfilled promise. No one knew if he could lift the weight of the expectations levied against him, most especially because Section .80 added up to a ton (see: "Kush & Corinthians," "Ronald Reagan Era," and the J. Cole-produced "HiiiPower"). All the building blocks are there, though; the passion, the fury, the intellect. It was only a matter of time before he took the throne.–A.W.
2. Young Thug — Barter 6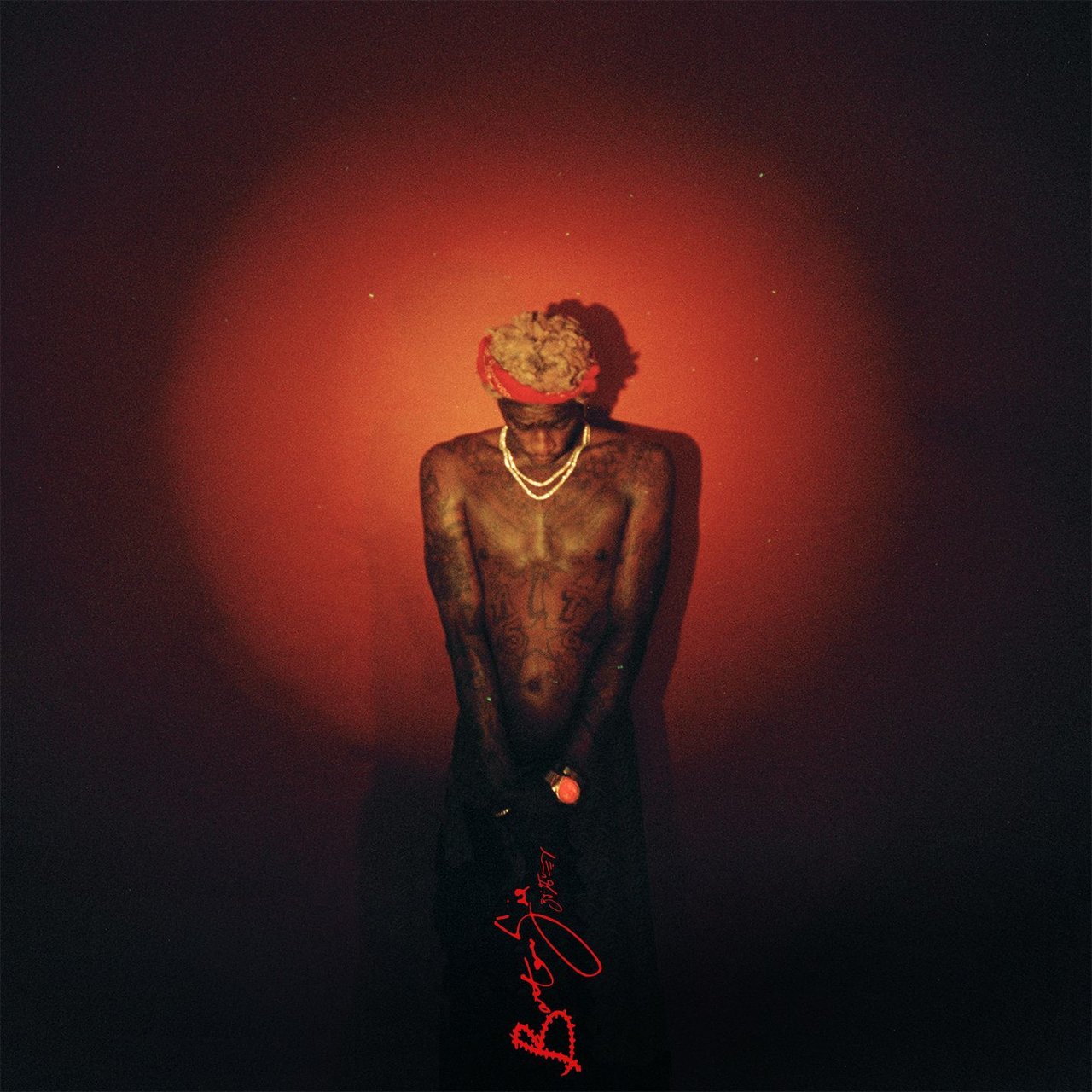 When Young Thug released Barter 6 , it wasn't yet en vogue to be a fan. Yet, it was Barter 6 that turned non-believers into reluctant supporters, pushing Thugger into the waters of tolerability for some — or all out Slimeheads for others — amidst a collection of memorable tracks like "Constantly Hating," "With That," and "Check." During this period, Thugger was considered jarring and too strange to be considered "real hip-hop," but his sound flippantly pushed the envelope, setting the tone for a new generation of burgeoning rap stars. Barter 6 is why they call him "Dad."–C.J.
1. Drake — If You're Reading This It's Too Late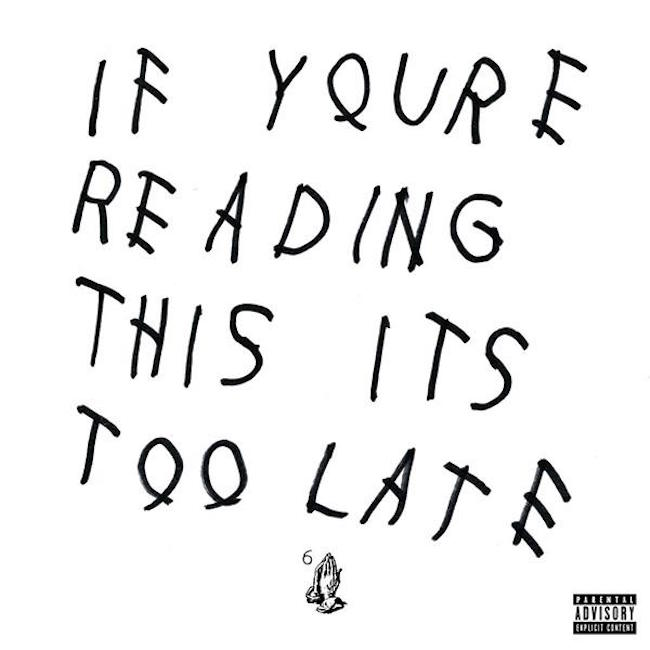 What might be Drake's most impactful album is a prime example of Drake at both his best and his most questionable. From sparking new slang ("6 God," "riding through the 6 with my woes") to prompting accusations of ghostwriting (supposedly a major rapper no-no, despite the first rap song ever basically being ghostwritten), If You're Reading This is a quintessential Drake album and critical to understanding much of his latter work. It yet again set an example for an entire class of projects after and solidified Drake as the unassailable star he is today, seemingly impervious to criticism and a natural trendsetter capable of elevating both his craft and his audience's understanding of the game itself.–A.W.
Some of the artists mentioned above are Warner Music artists. Uproxx is an independent subsidiary of Warner Music Group.