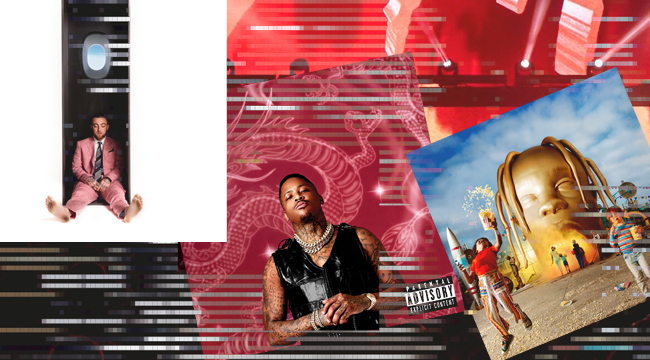 "Evolution" appears to the the word of the week, with a series of hip-hop releases that find their creators at various musical crossroads, faced with the prospect of displaying growth on their latest works or building on an established theme of prior projects. While all musicians inevitably come to this crossroads, Mac Miller, Travis Scott, and YG find themselves in unique musical circumstances owing to big changes in their personal lives.
Meanwhile, the final big name release of the week involves a rapper whose steady output over the past months has garnered plenty of attention. The fanfare surrounding Trippie Redd is unreal to see; his unexpected appearance at Coachella elicited a delighted reaction from about half the crowd, while the other half couldn't quite figure out who he was. Trippie's music has reflected a gift for infectious melodies and wildly inventive deliveries, while his post-internet presence hasn't matched his online reaction just yet.
All four artists releasing projects this week have various points to prove, if only to themselves. Whether it's the fulfillment of a half decade of conceptual brainstorming, the continued evolution of a musician who's shown a penchant for reinvention on each prior album, or the culmination of two years' hustle and base building, August 10, 2018 is a make-or-break release date for some of hip-hop's most creative minds of the internet era.
Mac Miller, Swimming (Warner Bros.)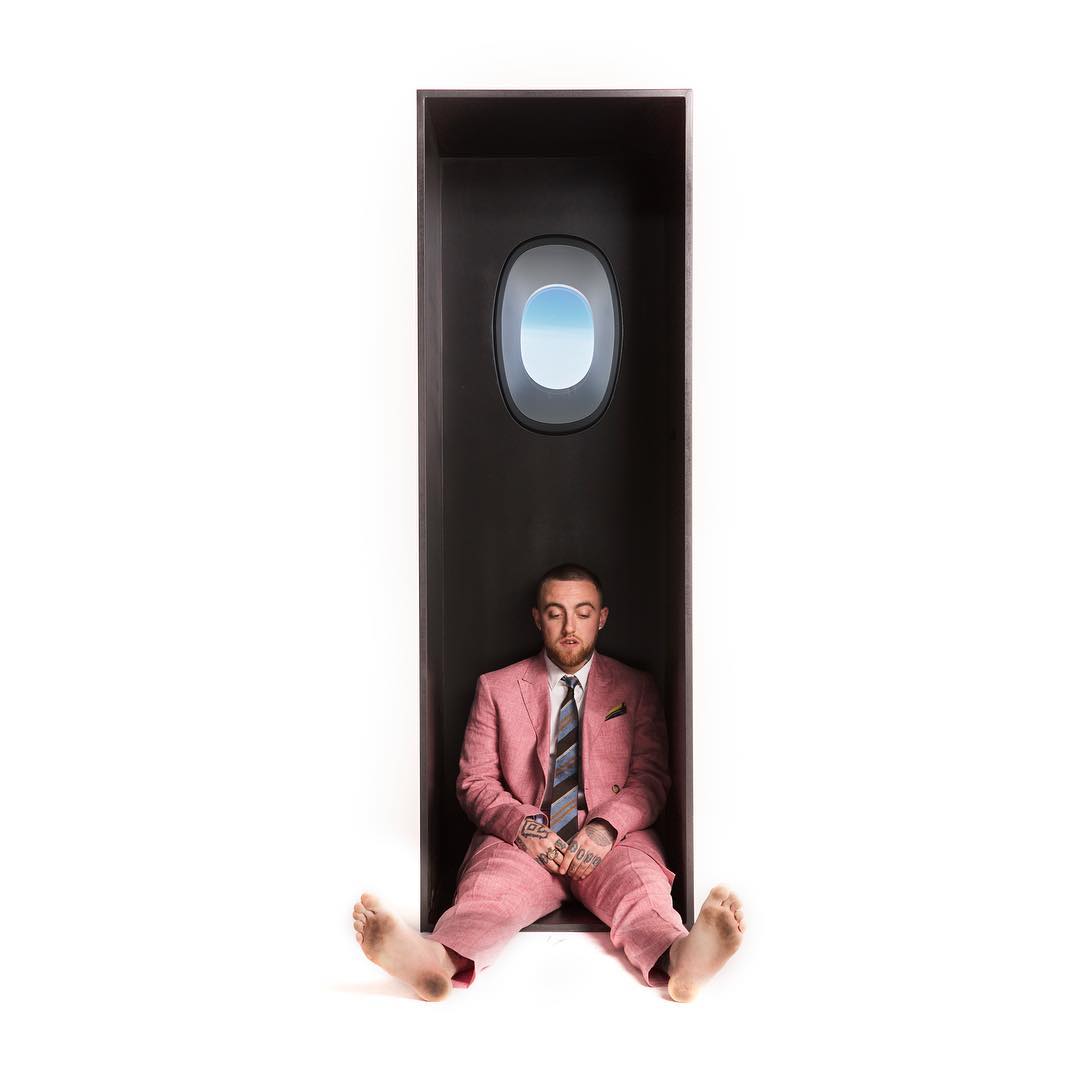 Mac's last release was The Divine Feminine, a jazzy, funky ode to all things female and sexy. It's easy to see why; he was just entering a relationship with Ariana Grande after cleaning up some of his worse habits, he was in the best place of his musical life so far. Now, it's two years later, he's seen that relationship dissolve, suffered a serious setback in his relationship with sobriety and narrowly avoided drastic consequences for it, and is faced with the challenge of topping his last, critically-acclaimed album without retreading the hyper-indulgent subject matter (and abuse) of his earliest releases like Watching Movies With The Sound Off.
While he says "I have literally never been more okay," it wouldn't be the first time a defiant stance has acted as a facade to cover up emotional turmoil. Fortunately, singles like "Self Care" and "Inertia" point to healthier coping mechanisms and a sense of inner peace that signal yet another reinvention for the artist alternately known as Larry Fisherman. If nothing else, it appears his rhymes and sonic sensibilities remain as sharp as ever.
Travis Scott, Astroworld (Epic)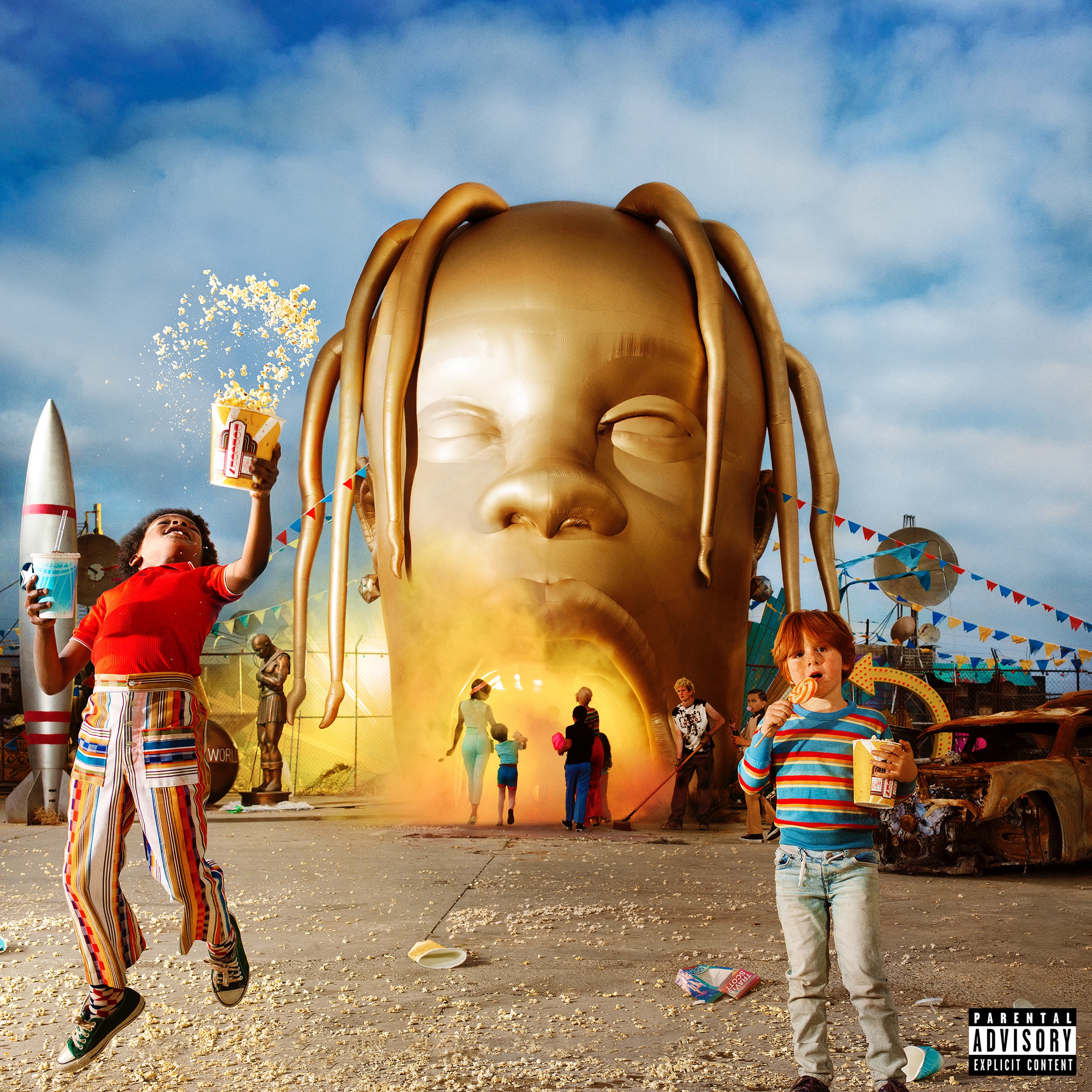 Initially, Travis Scott billed Astroworld as a follow-up to his 2015 debut, Rodeo. However, it seems he was bitten by the nostalgia bug and instead released the reflective, warmly-received Birds In The Trap Sing McKnight. While the lush and laconic backgrounds on Birds gave Travis plenty of room to ruminate about his past and celebrate his present, the final result sported lavish production but less-than-dazzling lyrical progression.
Since then, Travis has become a father and turned the world twice over. He's solidified his status as icon to a generation of trap-rap fans and left his fingerprints all over music, mostly through his influence on Kanye West's most recent projects. He's lived enough material for a few projects, but the one in front of him will not only have to live up to the outsized impact of his first two, but expand its reach. With features from Sheck Wes, Gunna, Wheezy, and Nav, he's got plenty of musical foils to bounce off of — the condition under which he produces much of his best work. Hopefully, Astroworld the album ends up as entertaining as its namesake as a result.

YG, Stay Dangerous (Def Jam)
Coined by fellow Los Angeles area rapper Nipsey Hussle, the phrase from which YG takes his latest title was proposed as an alternative to the salutatory admonition to "stay safe." It invokes a twist in perspective, a slight refocusing of the lens through which YG and Nipsey see the world — active as opposed to reactive. They aren't on the defensive anymore; they're coming to take what's owed.
Of course, this isn't too far off from YG's seemingly permanent stance on prior works My Krazy Life and Still Brazy. However, on those albums, it always felt like YG was playing the hand he was dealt by life, with narratives that focused on his responses to the conditions chance had forced on him. Judging from singles like "Handgun," "Suu Whoop," and "Big Bank," it looks like YG is done explaining how he came by his fatalistic viewpoint and is instead ready to project it on the world at large, painting the city red in the process.
Trippie Redd, Life's A Trip (TenThousand Projects)
As the latest rapper to come thundering out of the primordial incubator that is Soundcloud with resounding, earth-moving tracks like "F*ck Love" and "Dark Knight Dummo," Trippie Redd is forced to contend with a legacy of fellow Soundcloud rappers that made big splashes with hot-ticket singles, yet failed to follow up on their official debuts. While their youth has lent an exuberant sense of teenage rebellion to their works, often times a lack of identity or cohesive artistic vision has derailed their complete albums as they struggle to find an authentic voice outside of contradicting convention.
Whether Trippie can translate his delirious, wild-eyed flows and ecstatic energy into a consistent work remains to be seen, but you have to give him points for ambition; the 2018 XXL Freshman is striking while the iron is smoking hot and insists his album contains high-profile collaborations with formative rulebreakers like Lil Wayne and Erykah Badu.