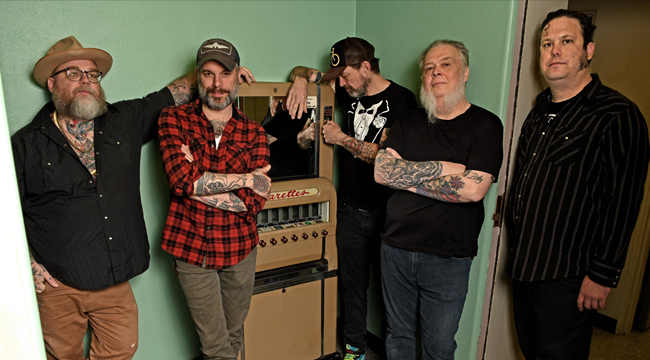 Despite innumerable think-pieces loudly proclaiming the contrary, rock is not on its last legs in 2018. In fact, it's thriving quite nicely. Are there artists dominating the charts in a Drake-like fashion this year? No, and it doesn't seem like there will be anytime soon. That being said, the slate of new and amazing music being released on a monthly basis for those who love a fuzzed-out guitars has been downright impressive.
Here are the best new rock albums that dropped this week.

Lucero — Among The Ghosts
Country-punk is one of those phrases that just doesn't look right on paper. Kinda like fried butter or chocolate-covered olives. And yet, Lucero, a self-styled country-punk band from Memphis, Tennessee is out to prove that the melding of the two genres can actually work. Their latest album Among The Ghosts is a gritty collection of just ten songs, brimming with ferocity and attitude; fuzzed out guitars and stand-up pianos. It's almost Springsteen-esque in flavor with a working-class view of the world and the tasty sax parts on the closing song "For The Lonely Ones."
Spider Bags — Someday Everything Will Be Fine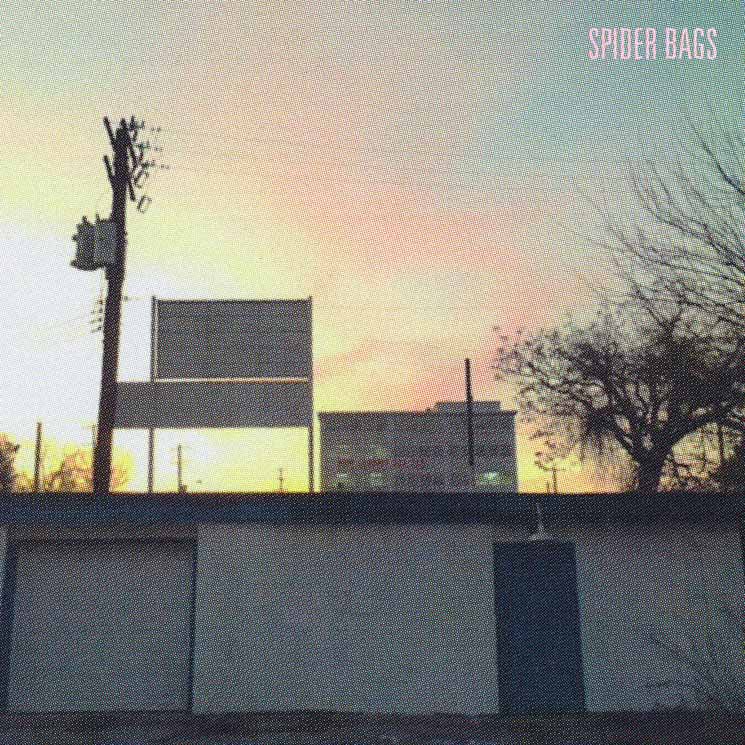 Yet another band you might consider to be country-punk, if you've ever loved the Hold Steady, odds are you're going to like Spider Bags' latest album Someday Everything Will Be Fine. The standout track here, with a truly epic title, is the six-and-a-half minute-long barnburner "My Heart Is A Flame In Reverse." It's a whirling dervish of spanky guitar rhythms, crashing cymbals, and lengthy, engrossing exposition from singer Daniel McGee, that certainly would bring a smile to Craig Finn's face.
Houndmouth — Golden Age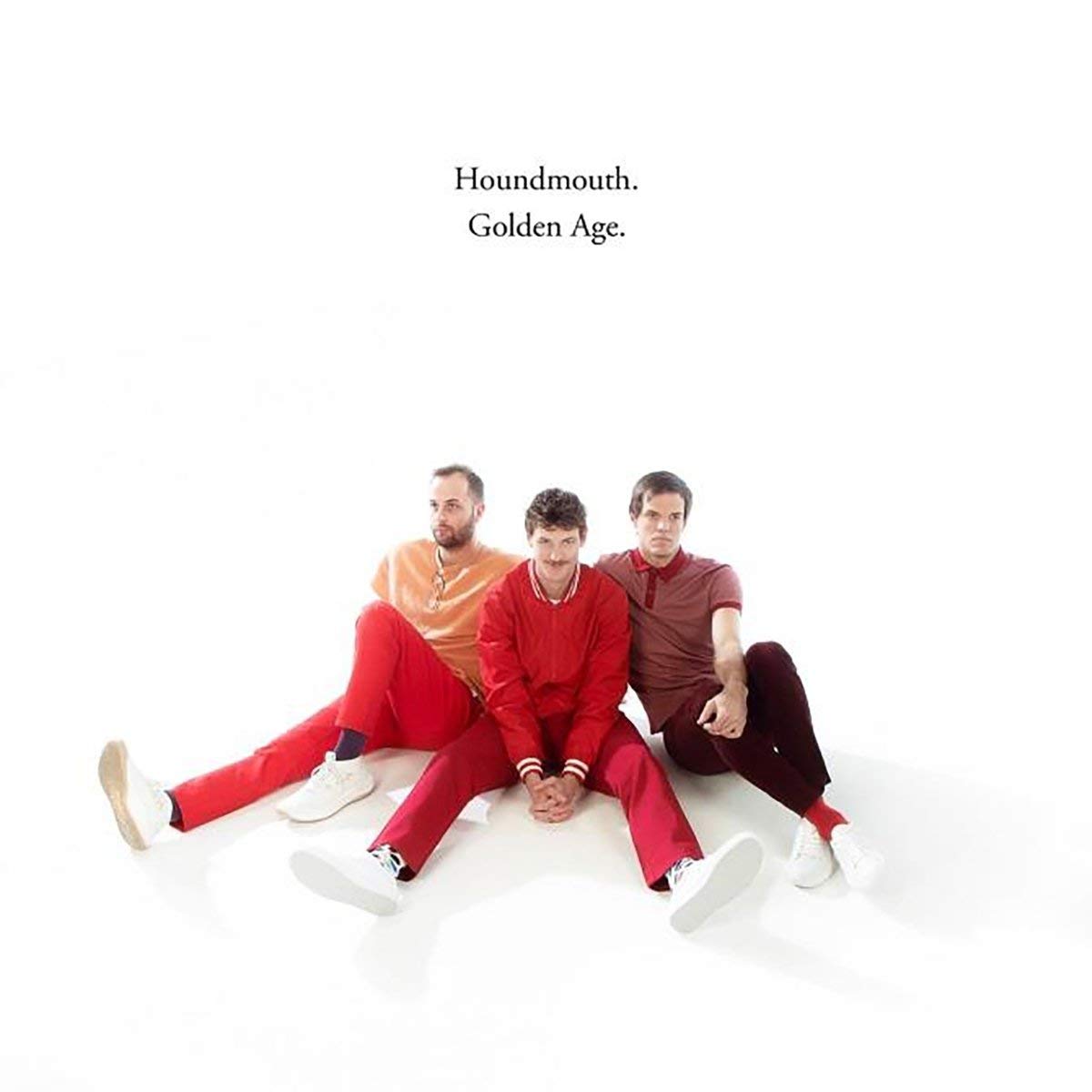 You could be forgiven for thinking "Beastie Boys" after getting a look at the cover of Houndmouth's new album Golden Age — seriously guys, primo red pants game — but this Indiana-bred band is pure alt-rock in all its glory and bombast. Golden Age is an album that is rife with massive hooks and singalong-inducing choruses with slick and sleeve synth melodies, and extremely danceable drum patterns. Think, The 1975, especially on singles like "This Party," and "Waiting For The Night."
Infant Island — Infant Island
Screamo is not for everyone. In fact, I personally am not a huge fan of the sub-genre myself, all of which is to say that the new, self-titled album from Infant Island is pretty damn impressive. Yes, there's screaming. Lots and lots of it in fact, but it's not shrill or grating. Singer Daniel Kost's voice is actually kinda great. Gritty, hollowed out and just on the verge of giving way completely. Underneath all of that screaming is an impressive and engrossing foundation of soaring rock melodies that'll send you reaching for the volume knob to amp up the noise.