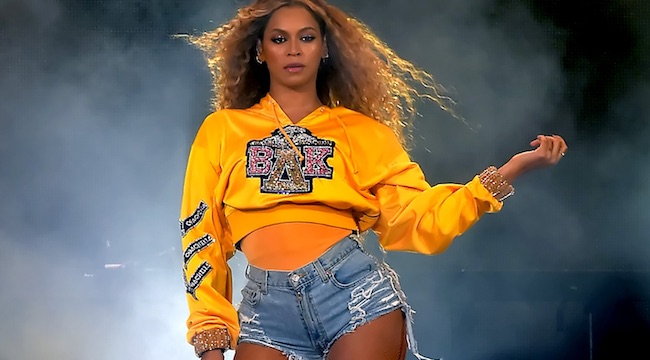 Beyonce's Coachella set already broke the internet. All the hype about Beyonce wanting to make up for having to cancel her last scheduled appearance at the festival, the whispers of eleven-hour rehearsals for the show, and an army of over one hundred dancers: All of it was real. Beyonce just proved why she is true American royalty.
And, she certainly pleased the frenetic Beyhive with an opening entrance quite literally fit for a queen, and a rendition of "Lift Every Voice And Sing," what is often referred to as "the Black national anthem." You can tell from the footage that the crowd was ecstatic to see a historical moment in music history live and in person. It's all proof that even after twenty years Beyonce isn't getting old, she's just getting started.
To kick off the night, she worked in the Lemonade track "Formation," along with one of her signature openers "Crazy In Love" remixed into "Back That Azz Up," and "Sorry," including a lengthy dance breakdown of the line "suck on my balls / pause." Yes, you read that right. From there, her set stretched over two hours and included appearances by Jay-Z, a Destiny's Child reunion, and a brief cameo from her sister Solange. The performance was live-streamed at the time, watch it in full below.
[protected-iframe id="8579a9b92615d8e7a3e68759d826620e-60970621-76566046″ info="https://vk.com/video_ext.php?oid=-107126810&id=456239515&hash=cf0a2d6d74579383″ width="650″ height="360″ frameborder="0″ allowfullscreen=""]