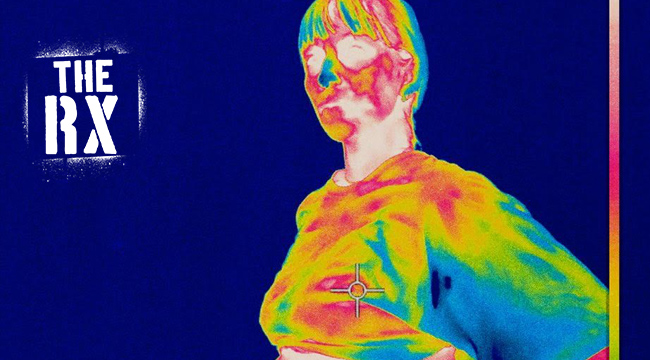 The RX is Uproxx Music's stamp of approval for the best albums, songs, and music stories throughout the year. Inclusion in this category is the highest distinction we can bestow, and signals the most important music being released throughout the year. The RX is the music you need, right now.
They've been insisting on the designation since their group debut in 2016 with All-American Trash, but it still feels weird calling Brockhampton a "boy band." For one thing, that classification connotes a very specific style of polished, R&B-leaning pop full of gooey romantic lyricism conveyed by boys catering to a demographic usually formed mostly of teen girls. But the boys of Brockhampton are nothing like the vocalists from the Backstreet Boys are Brockhampton known for the rambunctious chaos they court in their live shows, where five part-harmonies are rare finds among their discordant catalog abrasive, punk-noise rap songs. Pop is the last thing on their minds.
In fact, genre seems to be the last thing they've preoccupied themselves with over the course of the past two years, including on their latest release, Iridescence. They've teetered wildly on the precipice of jumping completely off the deep end of hip-hop, itself an astonishingly broad categorization of music that has long encompassed dozens of musical styles; even calling them "alternative hip-hop" feels like a stretch. But "hip-hop" is pretty resilient, as its sole, true tenet has always seemed to be that as long as someone's rapping, it's rap.
With Iridescence, Brockhampton pushes that experimentation to its absolute limits, stretching the boundaries of what can be considered "rap," all the while keeping their freewheeling exploration surprisingly well-rooted in just that. The band — and its music — is all the better for it, rewarding the intrepid listener who is willing to set aside arbitrary classifications and dive in, just the way Brockhampton has into their sweeping musical melange.
Before the release of Iridescence, the group's frontman, Kevin Abstract, warned fans not to expect the new album to sound like Saturation, the trio of 2017 albums that earned the group their groundbreaking RCA Records deal and legion of loyal fans. However, you'd be forgiven for disbelieving him after being assaulted by the bombastic opening strains of "New Orleans," the set's first song and a knowing, nudging nod to the rowdy, rumbling basslines of the Saturation series.
But then the flailing rebellion of the album opener gives way to the New Agey, hymnal "Thug Life" — another knowing, winking nudge, given it sounds more like Enya than Tupac — and it's immediately evident that this particular ride through Brockhampton's topsy-turvy world is going to explore nooks and crannies even their most devoted fans wouldn't have expected.
The group traipses through genres both familiar — the minimalist Houston funk of "Where The Cash At" — and more adventurous, delving into drum N bass on "Weight" and dance-pop on "Honey" and yes, even polished symphonic pop ballads like "San Marcos" and "Tonya." Kevin Abstract, in his usual capacity as executive producer, pulls liberally from such a wide range of influences, from Radiohead's Kid A on the soft rocking "Something About Him" to the Caribbean textures that reference group member Jabari Manwa's Grenadan roots.
But it's the surprising emotional depth that will inspire repeat listenings of Iridescence, from the shaky insecurity on "Tonya" and "Weight" to the steely-eyed optimism of "San Marcos" and "Fabric." There's more depth to this band than the brash provocation of Saturation and they wisely spoon out enough to tempt listeners to remain engaged through the first part of an apparently planned trilogy, The Best Years of Our Lives.
If there's more of this on the way, the terms of the band's multi-year, multi-album deal with RCA Records begin to make a lot more sense. They're doling out glimpses of this depth — not necessarily newfound, but previously untapped — while grounding it in their established, fan-pleasing formula. It's a delicate balance that Abstract manages well enough to warrant further indulgence of the band's Outkastian evolution — especially in the hopes that they'll eventually begin plumbing even deeper emotional fathoms on future records, addressing their recent personnel shakeups, the moral and symbolic weight of their reception as queer icons, and the effects of growing up, almost literally, in the spotlight. Iridescence is nothing if not an assurance that Brockhampton will fearlessly lean into that growth, a promise to shine their luminosity across a wide spectrum of narratives and emotions and sounds and styles, boldly going where no boy band has gone before.
Iridescence is out now via RCA Records. Get it here.