Finn Wolfhard may have first gotten exposure as a musician thanks to his excellent work on Stranger Things, but so far in his young music career, he's proven his legitimacy: His band, Calpurnia, is signed to Royal Mountain Records, an honest-to-goodness label that's also home to Mac DeMarco, Alvvays, and US Girls. It probably also doesn't hurt that "Finn Wolfhard" is a definite rockstar name. Now, Calpurnia is getting ready to release their debut EP, Scout (the title of which is another connection to To Kill A Mockingbird, along with the band name), and they're heralding it with a breezy new single, "Louie."
The song keeps a very chill vibe throughout, thanks largely to the relaxing slide guitar work, before blooming into a bluesy Rolling Stones-style climax at the end. Guitarist Ayla Tesler-Mabe says of the song in a statement:
"'Louie' is the lively and colorful product of a studio transformation. This track features Colin Croom on piano, with himself and Cadien Lake James contributing the choir-boy harmonies and backing vocals that come in as the song builds. It was definitely the intention to record a song that sounded as live as possible, and we sincerely hope that this energy comes through to the listener when you listen to this track.

'Louie' was an absolute blast to record. Finn recorded his guitar and vocals simultaneously to capture exactly what he was feeling in the moment, and this track finally gave Ayla the chance to play slide guitar, as well as the Keith Richards-inspired lead you hear at the end. Jack's groovy bass line keeps the song moving along until Malcolm comes crashing in on the drums. The lyrics are written from the perspective of a guy who always leaves his partner, and though she does everything she can to hold down the fort at home, he never shows up. The guitar solo is meant to convey the longing she feels for him to come home, and the loneliness she feels without him at her side."
Listen to "Louie" above, and below, check out the Scout artwork and tracklist, as well as the handful of upcoming tour dates the band has over the next few months.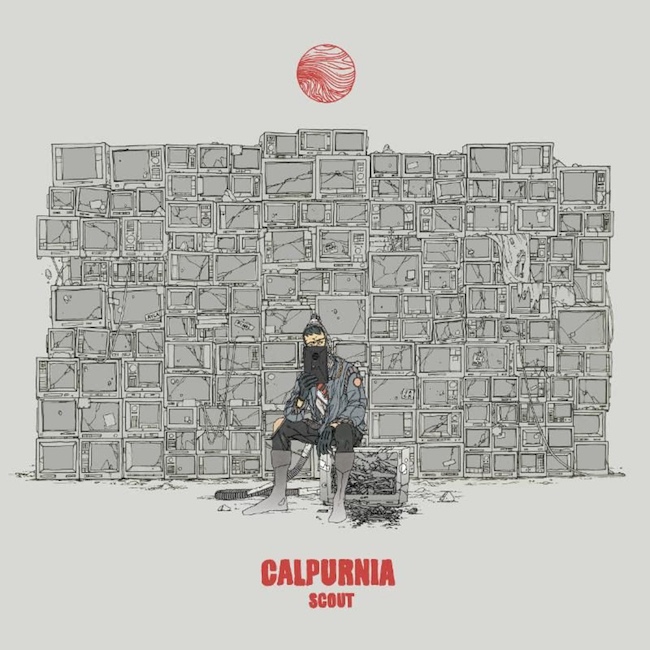 1. "Louie"
2. "Wasting Time"
3. "Greyhound"
4. "City Boy"
5. "Blame"
6. "Waves"
5/20 — Atlanta, GA @ Terminal West
6/23 — Los Angeles, CA @ Fonda Theatre
8/4 — Montreal, QC @ Osheaga Festival
9/2 — Hamilton, ON @ Royal Mountain at Raspberry Farm
Scout is out 6/15 via Royal Mountain Records.