The Grammys is finally here and each year the award show celebrating all the best that music has to offer also brings about one very interesting trend: outrageously, awful, eye catching and hilarious outfits. While singler Joy Villa might have thought she was going to steal the red carpet with her Donald Trump-inspired outfit, that was just the appetizer before Cee-Lo Green made his grand entrance and revealed his golden ensemble to the world.
What's even funnier is this isn't Cee-Lo's only ridiculous outfit of the weekend in Los Angeles. He also went with this weird light up thing on Saturday night.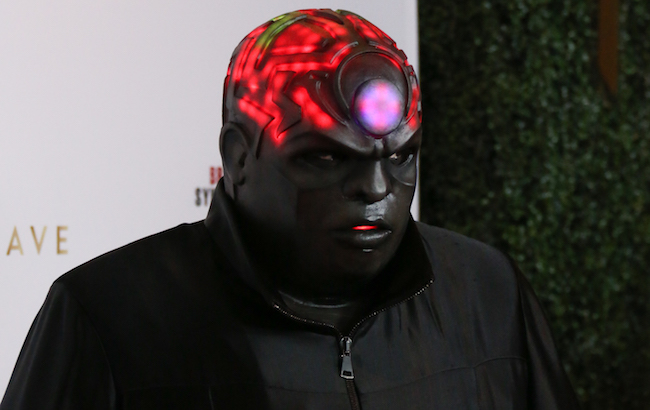 Obviously that's absurd, and it only took seconds for Twitter to react accordingly, and boy did they react. With everything from opining that this was the beginning of his reign as a super-villian, to wondering exactly what drugs he was on, and getting excited about Cee-Lo fighting the Power Rangers in their new movie. This was peak internet reacting, just in time for the big show.
It set things off on the right path for a night that will surely be a riot on social media because, as we all know, there's no nights quite like award show nights on social media.