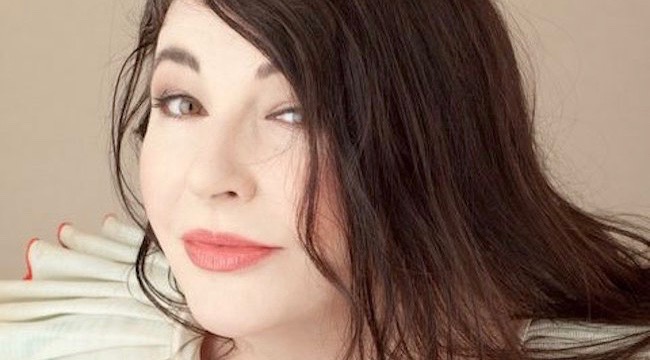 Earlier today, the New Yorker ran a long profile about Coachella and the man who runs it, Paul Tollett. Even though the piece ran several thousand words, traversing the whole history of the festival, and company behind it all, Goldenvoice, from its humble beginnings as a punk rock promotion outfit in the '90s to the modern-day juggernaut that it is, the main takeaway from the piece was Tollett's apparent dismissal of the idea of booking '70s and '80s icon Kate Bush at this year's festival.
The revelation, as it were, comes from an exchange that the writer of the piece had with the top booking agent at William Morris Endeavor, Marc Geiger, when he was asked to describe how this year's Coachella was put together. "I'll say, 'Kate Bush!' And he'll go, 'No!,' and we'll talk through it," Geiger said. "I'll say, 'She's never played here, and she just did thirty shows in the U.K. for the first time since the late seventies. You gotta do it! Have to!' 'No! No one is going to understand it.'"
A few points. First, even though Geiger threw out Bush's name as a candidate to perform at Coachella, that doesn't in any way guarantee that the singer herself ever would have been receptive to playing the massive festival. He may have just been spitballing ideas. If there's any way you might describe Bush — beyond wondrous and hypnotic — reclusive wouldn't be far down the list. Her run of shows in the U.K. in 2014 was, in and of itself, a minor miracle.
Secondly, Tollett might be right. Though Bush would've been a crazy "get," that doesn't mean her style of performance or general vibe would've translated to the kind of audience that Coachella attracts. More than almost anyone, the Tollett knows what works for his festival, and has seen firsthand what doesn't. The young audience indeed might not have understood it. Putting someone who's dealt with a career-ending bout of stage fright in that situation could've made for a disaster.
Finally, I don't think it's a missed opportunity at all really. Personally, I'd much rather see Kate Bush perform in an intimate theater-type space if she's going to sing "Running Up That Hill," anywhere at all. It's an environment far more conducive to her particular oeuvre, than the 45-minute gap between Lady Gaga and ScHoolboy Q in a 100 degree heat with festival bros holding up cardboard cuts outs of Dr. Steve Brule or Donald Trump or Harambe blocking my view.