Danger Mouse is a man of many talents — producer, musician, songwriter. He was one half of Gnarls Barkley, is one half of Broken Bells and has produced albums from everyone from the Black Keys, U2, Beck and Norah Jones. It also feels as if Danger Mouse has been around for a lot longer than he actually has, and he's also older than really is as the versatile producer turns 39 on July 29. His career took off when he dropped The Grey Album, his mash-up of Jay Z and the Beatles in 2004, and if you told me that Danger Mouse has been in our lives for only 12 years, I'd tell you that you were crazy. No pun intended.
The main reason why it feels like Danger Mouse has been around longer than he actually has is largely because the dude has kept busy. As a result, the best way to approach a retrospective look at his career so far is by starting at "A" and taking it from there.
A: Athens, Georgia
Danger Mouse lived in Athens for a while in the late 1990s and early 2000s, releasing trip hop remixes under the name Pelican City, which is really as cool of a name as Danger Mouse is. He DJ'd at the University of Georgia's radio station WUOG-FM, remixed an album by Neutral Milk Hotel and eventually started releasing remix CD's and performing as Danger Mouse in 1998. That same year he came in second in a local talent show and, as a result, played a show at the University of Georgia where he opened for OutKast and Goodie Mob, which included singer CeeLo Green. Danger Mouse introduced himself to CeeLo after the show, giving him a demo tape of some of his work, thus sowing the seeds for what would become Gnarls Barkley.
B: Brian Burton
Dude, it's his real name.
C: "Crazy"
Arguably Danger Mouse's most popular and most successful song, "Crazy" by Gnarls Barkley won the Grammy for Best Urban/Alternative Performance in 2007 and was also nominated for Record of the Year. Rolling Stone named it the best song of 2006 and "Crazy" was added to their list of the 500 Greatest Songs of All Time, coming in at number 100. The music for the song was inspired by old Spaghetti Western film scores, and "Crazy" includes a sample from "Last Man Standing" by Gian Piero Reverberi and Gianfranco Reverberi, which appeared in the 1968 Spaghetti Western Django, Prepare a Coffin.
D: Danger Mouse
The British cartoon series from the early 1980s where Burton got his stage name from. The show was rebooted in 2015.
E: El Camino
El Camino is the second of three Black Keys albums produced by Danger Mouse. The first was 2008's Attack and Release and the third, 2014's Turn Blue. The album was anchored by two chart-topping singles, "Lonely Boy" and "Gold on the Ceiling" and went on to win the Grammy for Best Rock Album. Danger Mouse is listed as a writer on all of the album's songs, something that the band wrestled with before accepting it.
F: Five years
That's how long it took Danger Mouse and Daniele Luppi, an Italian composer and arranger, to make Rome, their Spaghetti Western album. The album, released in 2011, features vocals by Norah Jones and Jack White and the music was played by musicians who played on original scores by Spaghetti Western legend Ennio Morricone, who most recently provided the score for Quentin Tarantino's Django Unchained.
G: Gnarls Barkley
Consisting of Danger Mouse and CeeLo Green, Gnarls Barkley released two albums, St. Elsewhere in 2006 and the Odd Couple in 2008. The duo started working together in 2004, collaborating on the song "What You Sittin' On," released by Lex Records. That song was followed by a tune on the 2005 Danger Doom album, The Mouse and the Mask, "Benzie Box." Around 2010 and 2011, Green repeatedly talked about a third Barkley album, but nothing ever materialized.
H: Helena Costas
Costas is a Greek singer/songwriter/multi-instrumentalist. She teamed up with Danger Mouse for Joker's Daughter, releasing one album together, The Last Laugh, in 2009.
I: Ike Turner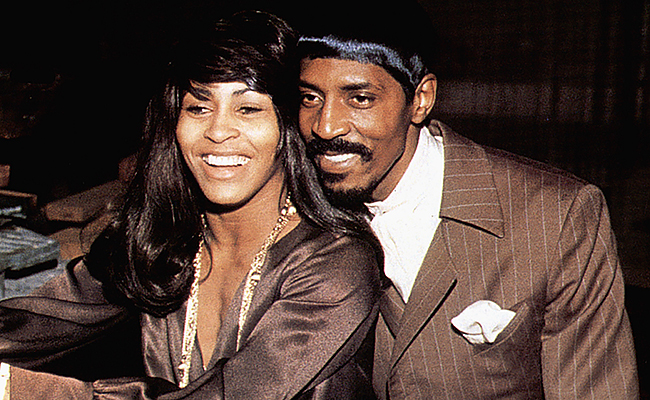 Danger Mouse was all set to produce a collaboration between Turner and the Black Keys, but the project was derailed by Turner's death in 2007. The material they recorded sat on the shelf for a bit, but was eventually finished, titled Attack and Release and released by the Black Keys in 2008.
J: James Mercer
The Shins' frontman first met Danger Mouse back in 2004 while both were at the Roskilde Festival in Denmark. They hit it off and pledged to work together sometime in the future. Four years later, it happened and they became Broken Bells. The duo started working together on the down low at Danger Mouse's house in California. The band's self-titled debut album was released in March of 2010. A second album, After the Disco, was released in 2014.

K: "Keep It For Your Own"
Danger Mouse co-wrote "Keep It for Your Own" with POP ETC in 2012. The song appeared on the band's first album after changing their name from the Morning Benders to POP ETC.
M: Modern Guilt
Beck enlisted Danger Mouse to produce his eighth studio album and his last album on Interscope and Geffen in 2008. Modern Guilt was eventually nominated for Best Alternative Album at the Grammys the following year.
N: New Cross, London
[protected-iframe id="d6e3e3dfa429d4bc036712dcd2bca6ce-60970621-24270677″ info="https://www.google.com/maps/embed?pb=!1m18!1m12!1m3!1d9941.194104354801!2d-0.048999754472030144!3d51.4710344903053!2m3!1f0!2f0!3f0!3m2!1i1024!2i768!4f13.1!3m3!1m2!1s0x487602566ffba43f%3A0x60cebc618a0ac47e!2sNew+Cross%2C+London%2C+UK!5e0!3m2!1sen!2sus!4v1469558313963″ width="630″ height="320″ frameborder="0″ style="border:0″ allowfullscreen=""]
When Danger Mouse lived in England from 2001 to 2004, he lived in New Cross, a ward of South London. Fun fact: Gary Oldman was born and raised in New Cross.
O: Occult Hymn
Occult Hymn was the second album by Danger Doom, which was collaboration between Danger Mouse and the rapper MF Doom. The album was released exclusively via the Adult Swim website.
P: Portugal. The Man
Danger Mouse was brought in to produce the band's seventh album, Evil Friends, which was released in 2013. Danger Mouse co-wrote all of the album's songs with Portugal. The Man's John Gourley.
Q: Q Magazine
No, Jim. Danger Mouse is. The United Kingdom-based magazine named Danger Mouse Best Producer in 2005.
R: Red Hot Chili Peppers' The Getaway
Since their 1989 album Mother's Milk, the Chili Peppers had worked exclusively with Rick Rubin. Yet when it came time to work on a follow-up to 2011's I'm with You, they elected to try working with someone new. Who was that someone? It was obviously Danger Mouse. This isn't a Butch Vig A to Z. Danger Mouse co-wrote a handful of songs on The Getaway, as well as played on some synthesizer parts. The end result was an album that sounded like a more mature, more subdued version of the band. The verdict is still out as to whether or not that's a good thing, but at the very least it's a compelling and interesting addition.
S: Sparklehorse
Danger Mouse teamed up with Sparklehorse for Sparklehorse Presents: Dark Night of the Soul. Enigmatic filmmaker David Lynch contributed photographs to the 100 page booklet that accompanied the album. Caught up in record label limbo for a couple years, it was finally released in 2010. Julian Casablancas of the Strokes, Iggy Pop, Wayne Coyne of the Flaming Lips and others appeared on the album to lend vocals. Danger Mouse also did some production work on the band's 2006 album Dreamt for Light Years in the Belly of a Mountain.

T: The Grey Album
The 2004 mash-up of Jay Z's The Black Album with the Beatles' The White Album put Danger Mouse on the map. The album features Jay Z's vocals over music remixed from the White Album. The Grey Album was called the ultimate remix album by Rolling Stone. Despite protests from EMI, who held copyrights to the Beatles' vast catalog and worked to pull the album from stores, the album received a thumbs up from both Jay Z and two of the Beatles (Paul McCartney, Ringo Starr). The Grey Album also caught the attention of Damon Albarn of Blur and the Gorillaz. Albarn was such a fan of Danger Mouse's, he enlisted him to produce the Gorillaz' second album, Demon Days.
U: U2's Songs of Innocence
Danger Mouse started working with U2 in 2010, writing and recording 12 songs with them. Ultimately he spent two years working with the band before moving on to work on other things. Yet after listening to what they had done together, U2 ended up not being 100% satisfied and took the music to other producers to help finish the album. One song U2 did with Danger Mouse was "Ordinary Love," which was written for the movie Mandela: Long Walk to Freedom. The track won a Golden Globe in 2014 for Best Original Song and later that year was nominated for a Grammy. When Songs of Innocence was eventually released in 2014, Danger Mouse was listed as a co-producer on seven songs and as sole producer on the songs "Sleep Like a Baby Tonight" and "This is Where You Can Reach Me Now."
V: "Vaporize"
A stand-out track on Broken Bells' self-titled debut.
W: White Plains, New York
Where Burton was born in 1977. Fun fact: Mark Zuckerberg was also born in White Plains.
X: XL Recordings
XL Recordings is an independent record label based in England. A former artist of theirs was a little known British singer named Adele and her album 25 was released by XL. 25 featured the song "River Lea," which was produced by Danger Mouse.
Y: "Yoo Hoo"
"Yoo Hoo" is a track of off Ghetto Pop Life, which is an album Danger Mouse recorded with the rapper Jemini in 2003. Released by Lex Records, the album featured guest spots by CeeLo, the Pharcyde and Tha Alkaholiks.
Z: Zero
As in there are zero things I could find in Danger Mouse's history that begin with the letter "z." I looked through the track list of every album he's been involved with, as well as his personal history. I couldn't find anything. Honestly.
On the plus side, though, we do have a Danger Mouse A to Z playlist on Spotify you can check out.