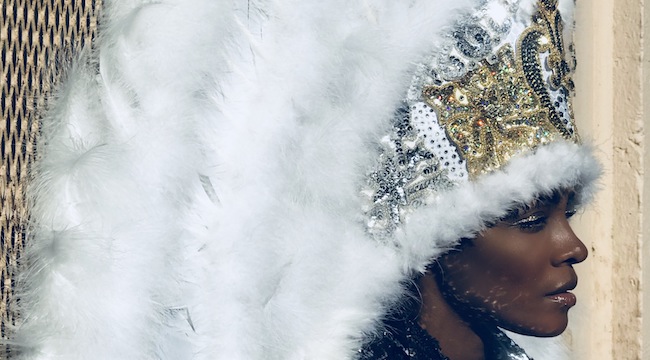 Dawn, aka D∆WN, Dawn Richard, and one fifth of pop-R&B supergroup Danity Kane, is back with a new single. "New Breed" is the latest single from her just-announced fourth solo LP, which will also be called New Breed. DAWN's R&B is multi-layered and immaculately produced. "New Breed" blends the artist's signature confessional R&B with a new hip-hop sound (she raps the song's verses).
New Breed is Dawn's first full-length solo project since 2016. According to press materials, New Breed is her most personal work yet. Dawn self-produced most of the record alongside contributions from Cole M.G.N (Christine & The Queens, Ariel Pink), Kaveh Rastegar (John Legend, Sia) and Hudson Mohawke. On the album, she draws on her experiences growing up in New Orleans, juxtaposing the tradition of the great city through her own unique musical lens.
DAWN is wrapping up a US tour with Danity Kane this month, and is also touring solo with Kimbra. New Breed is out 1/25 on Local Action Records/Our Dawn Ent. You can pre-order the album here, and listen to "New Breed" below. Also, check out the tracklist.
1. "The Nine (Intro)"
2. "New Breed"
3. "Spaces"
4. "Dreams And Converse"
5. "Shades"
6. "Jealousy"
7. "Sauce"
8. "Vultures | Wolves"
9. "We, Diamonds"
10. "Ketchup And Po Boys (Outro)"