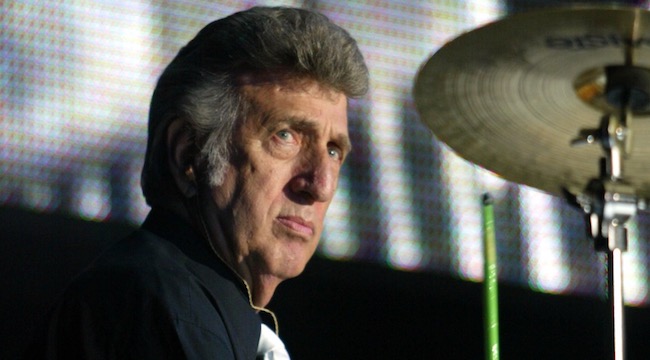 D.J. Fontana, Elvis Presley's longtime drummer, has died at 87-years old. According to his son David, who shared the sad news on Facebook, Fontana, "passed away in his sleep at 9:33 tonight. He was very comfortable with no pain."
Fontana first came into Elvis's orbit in 1954 after serving at the in-house drummer for a radio program called the Louisiana Hayride. He joined the singer's already established band comprised of Scotty Moore on guitar and Bill Black on bass, called themselves the Blue Moon Boys, and lent the backbeat to some of his biggest hits, including "Heartbreak Hotel," "Jailhouse Rock," "Don't Be Cruel," "All Shook Up," "Jailhouse Rock," and so many more. In 2009, he, along with Moore and Black were inducted into the Rock and Roll Hall Of Fame in the sideman category for their efforts.
He was also there for some of "The King Of Rock And Roll's" most notable public appearances, like the night on the Ed Sullivan Show when he was filled entirely from the chest up, and his so-called 1968 Comeback Special. With Elvis having died in 1977, Bill Black in 1965, Scotty Moore just a couple of years ago in 2016; Fontana was the last living, musical link to the highest recorded highs of Presley's career. He will be missed.