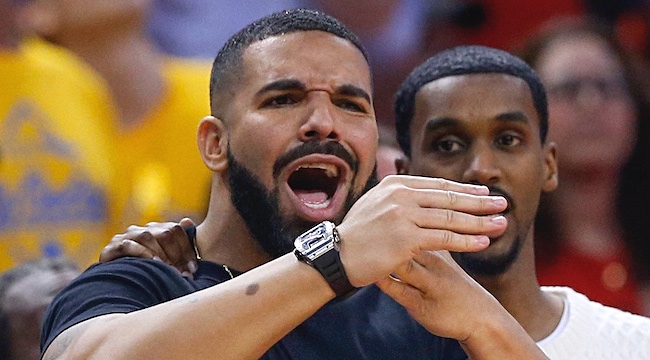 Drake's OVO Fest is back in August after taking a year hiatus. Fans were beyond excited to snag a ticket to the festival to see acts like B2K, Mario, Pretty Ricky, Lloyd, Ying Yang Twins, Chingy, Bobby V, and Drake himself. Tickets officially went on sale Friday, July 12. After waiting in a long ticket queue, fans were disappointed to see general admission floor tickets up to $1,000, although that translates to a slightly less expensive price in USD than Canadian.
Those who tried to get tickets to the festival took to Twitter to express their discouragement. At first, people were astonished to see how many people were trying to get tickets at the same time.
Other fans felt that the amount was exorbitant and just outright refused to spend such an amount of money on tickets.
It seemed Ticketmaster was pricing differently for different days of the festival.
One fan said the ticket prices were inflating every time the page was refreshed.
This year marks the 9th OVO Festival, and many reminisced on past years.
The wariness over Ticketmaster prices comes just a few short weeks after the company is getting hit with a $4.5 million fine for inflating prices. The Canadian Competition Bureau found Ticketmaster Canada guilty of "misleading pricing." According to a press release, Ticketmaster inflated prices in some cases by 65% and their "advertised prices were not attainable because they added mandatory fees during the later stages of the purchasing process."
Regardless of the price of tickets, the music portion of OVO Fest will take place on August 4th and 5th at Toronto's Budweiser Stage. Prior to the Toronto music festival, Drake will host a workshop described as "an immersive conference for Canadian creatives and lifestyle entrepreneurs looking to grow their careers." And because Drake is a huge basketball fan, the days leading up to the festival will also feature a basketball showcase.