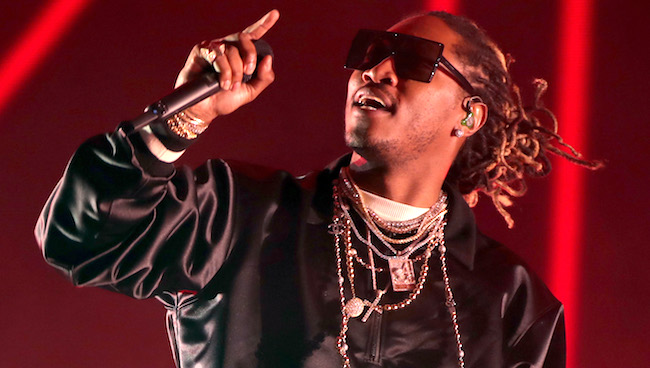 Future is a man of many hats, literally, one of those hats is "dad" and as the father of four children from four women, the man obviously had his hands full on Mother's day. So, in order to cover as much ground as possible and kill a few birds with a few social media posts, Future took to Instagram to wish three of the mothers of his children a happy Mother's Day. Yes, including Ciara.
However tumultuous his relationship has been with Ciara — there are lawsuits, they've thrown some mud publicly and they appear to have split under bad terms — Future even took the time to wish her a happy Mother's Day. His message was brief, but hey, it's the thought that counts, not the character count, right? "I appreciate u more than u know," he said in the caption. "Our son is an incredible kid. We made a king,Happy Mothers Day C!"
Future also wished Brittni Mealy, the mother of his son Jakory a happy Mother's Day.
He also wished India J, the mother of his daughter Londyn a happy Mother's day as well.
Noticeably missing is Jessica Smith, the woman who sued Future for additional child support last year, so maybe he's still upset about that. Or maybe he hasn't gotten to her just yet, who knows.
Last, but certainly not least he sent his mother a heartfelt message as well, saying "Thank God for blessing me with a mom like u. Hustler,business minded,strong queen..the world need more mothers like u,keep inspiring! My angel on earth."