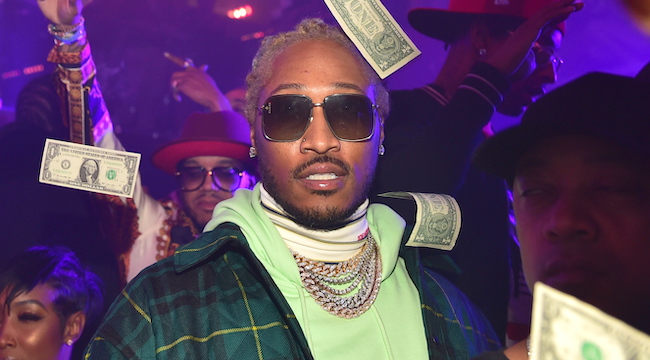 Finding the perfect gift for someone's birthday is always challenging. Future thought he hit the mark when he gifted his five-year-old son a gold Rolex watch for his birthday. It was a touching and thoughtful move, but nearly all of Twitter was confused— possibly because most five-year-olds can't tell time.
The "Mask Off" rapper posted a photo of his son wearing the watch with a quote from Meek Mill, "'It was somethin bout that rollie when it first touched my wrist.'"
https://www.instagram.com/p/BxpV9lOAkfv/?utm_source=ig_web_button_share_sheet
Future also shared a video of the Rolex unveiling. "Thanks," was his son's simple reply to the several thousand dollar gift.
Twitter was quick to comment on the absurdity of the gift. Many users said his son most likely would have preferred an action figure or a toy.
Other users thought the gift was an unnecessary flaunting of wealth.
Many people thought it was funny to give a watch to a child who isn't old enough to tell time.
Russell Wilson, who shares custody of Future and Ciara's son, took him go-karting and bought him candy. Many commented on the stark contrast in birthday gifts.
Regardless of the price, Future's son seemed to enjoy his gifts from both his dads.