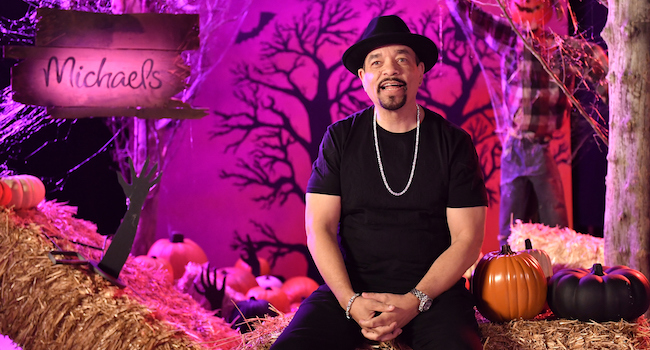 Like his contemporary and almost namesake Ice Cube, Ice-T has an interesting history with the law. Both wrote songs protesting police brutality: Cube with the NWA classic "F*ck tha Police," Ice-T with "Cop Killer." Both went on to play cops in movies and shows: Cube in the 21 Jump Street films, Ice-T on Law and Order: SVU.
But Ice-T went one better than his longtime colleague: Wednesday morning he was arrested for toll evasion on New York City's George Washington Bride. The news came from TMZ, but also from Ice-T, because he tweeted about it.
The story goes that the rapper-actor-businessman was caught in the bridge's E-ZPass-only lanes while en route from New Jersey. A spokeswoman for the Port Authority or New York and New Jersey told Jalopnik that the car he was driving, a McLaren 720S, was missing a license plate. He was also not carrying a registration. He was impounded but then released with a summons for a future court date.

Once TMZ broke the news, Ice-T chimed in, too, saying he simply forgot to bring his E-ZPass.
Jalopnik hatched a theory that the reason Ice-T was driving without his plates is because he just had the car flown in from California, and he likely took it out for a drive forgetting to make it look nice and legal.
Whatever the story, one person who finds this whole thing funny is Ice-T.
(Via TMZ and Jalopnik)