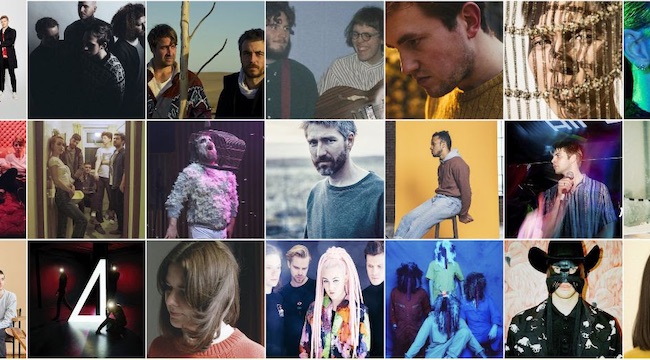 Iceland is one of the world's most picturesque travel destinations, which has led to a nice crop of thriving music festivals in the area. One of the finest of the bunch, Iceland Airwaves, celebrated its 20th anniversary last year, and in February, it started rolling out its 2019 lineup. Now the fest is back with its third wave of performers, and the lineup is looking great.
New international acts include John Grant, Orville Peck, Cautious Clay, Snapped Ankles, Just Mustard, W.H. Lung, Tiny Ruins, Æ Mak, Pillow Queens, Akkan, and Helge. They join a lineup that already included hometown heroes Of Monsters And Men, alongside Mac DeMarco, Whitney, and plenty of others.
Iceland Airwaves will take place between November 6 and 9 in Reykjavík. In the meantime, check out the full lineup below, and learn more about the festival at its website.
International acts
Mac Demarco
Whitney
John Grant
Orville Peck
Shame
Anna Of The North
Ivan Dorn
Georgia
Cautious Clay
Boy Azooga
Snapped Ankles
Girl In Red
Penelope Isles
Pip Blom
Blanco White
Free Love
Warmduscher
Pottery
Niklas Paschburg
Just Mustard
The Garrys
Bessie Turner
Alexandra Stréliski
Alyona Alyona
Amanda Tenfjord
Glass Museum
W.H. Lung
The Howl & The Hum
Tiny Ruins
Murkage Dave
Siv Jakobsen
Æ Mak
Pillow Queens
Akkan
Sons
Helge
Pavvla
Icelandic acts
Of Monsters And Men
Vök
Hatari
Agent Fresco
Mammút
Biggi Veira (Gus Gus DJ Set)
JFDR
Seabear
Une Misère
Hugar
Kælan Mikla
Ólöf Arnalds
GDRN
Auður
Bríet
Between Mountains
Aron Can
Auðn
Axel Flóvent
Berndsen
Sykur
aYia
Ceasetone
Elín Sif
Gabriel Ólafs
Grísalappalísa
Hildur
Hrím
IamHelgi
Matthildur
Moses Hightower
Bagdad Brothers
Svavar Knútur
Warmland
Blóðmör
Ásta
Konfekt
Krassasig
Morpholith