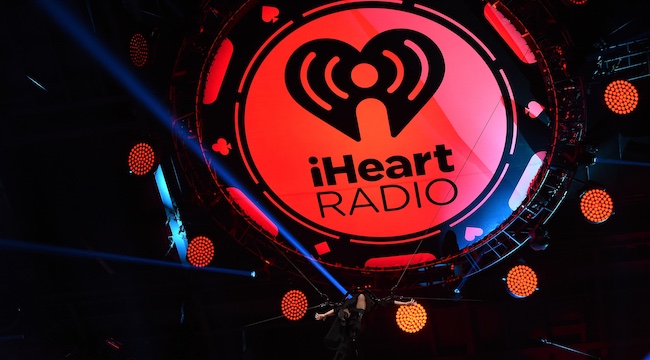 iHeartRadio made news a few days ago when Eminem took the stage at the iHeartRadio Music Awards and gave a fiery performance of "Nowhere Fast." Now the media company is back in the news, although it's not for as great of a reason: iHeartMedia, Inc., the parent company of iHeartRadio, announced today that it has filed for bankruptcy after getting weighed down by over $20 billion in debt.
A press release says that iHeartMedia has reached an agreement with creditors that will restructure the company's debt and shed about $10 billion of it. The company also plans to keep things business as usual during this process, saying, "iHeartMedia, America's #1 audio company, will continue operating the business in the ordinary course as a leading global multi-platform media, entertainment and data company."
Bob Pittman, iHeartMedia Chairman and Chief Executive Officer, puts a positive spin on the company's bankruptcy, saying in the release that it's an opportunity for the company to address its debt:
"The agreement we announced today is a significant accomplishment, as it allows us to definitively address the more than $20 billion in debt that has burdened our capital structure. Achieving a capital structure that finally matches our impressive operating business will further enhance iHeartMedia's position as America's #1 audio company."
iHeartMedia is the largest owner of radio stations in the US, with over 850 AM and FM stations to its name. That said, this bankruptcy has been a long time coming, as the company's $20 billion debt has been an issue since 2008.
Read iHeartMedia's full statement here.