Drake has reached that rarefied air where he's celebrated as much for being a tastemaker as he is a rapper. His co-sign carries weight and, to keep that going, he has to give the nod to cred-establishing artists outside rap every once in a while. Such is the case with his "Hotline Bling" video, which was directly inspired by the work of post-minimalist light installation artist James Turrell.
The neon glow of "Bling" perfectly replicates what it looks like to stand inside one of Turrell's massive installations. And we're not just pulling connections out of thin air here via some sort of Pavlovian response that immediately jumps to the 72-year-old American artist every time we see neon.
As Noisey points out, Drake hinted at a possible collaboration after visiting a Turrell exhibit in Los Angeles last year.
And there's the fact that the video really does look like it was filmed inside a Turrell exhibit (with more goofy Aubrey dance moves than would likely be allowed in a museum or gallery, of course).
For example, take a look at this shot: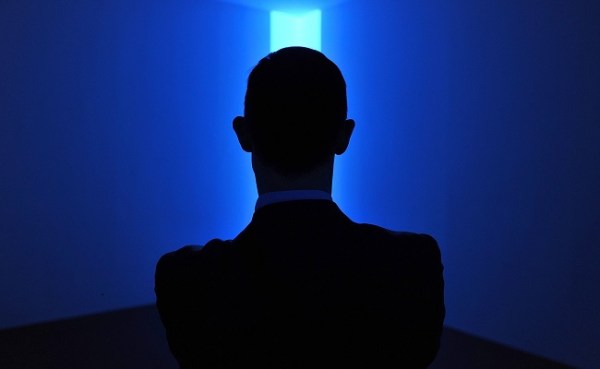 If we all didn't have the automatic, kinda weird thought that "That's not the back of Drake's head," that could be a shot from "Bling" and not a photo from an art gallery in Switzerland.