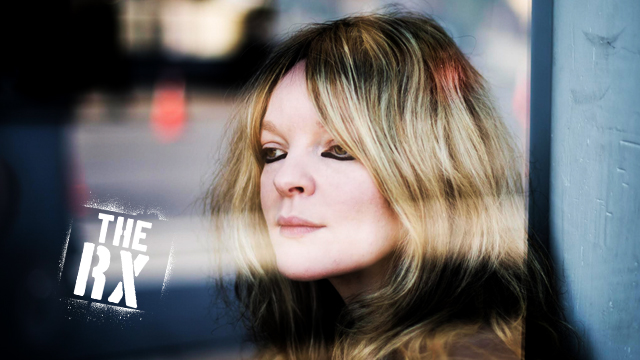 The RX is Uproxx Music's stamp of approval for the best albums, songs, and music stories throughout the year. Inclusion in this category is the highest distinction we can bestow, and signals the most important music being released throughout the year. The RX is the music you need, right now.
Jessica Pratt writes folk songs that hang like cobwebs, spinning ghostly thoughts into deceptively simple melodies, the kind that stick in your mind long after the sound stops. Ever since White Fence's Tim Presley founded a record label just to release her earliest songs on a self-titled album in 2012, Pratt's name has become synonymous with the folk legends who came before her, evoking the likes of Marianne Faithfull and Karen Dalton in her lilting lo-fi melodies.
Releasing her second record, On Your Own Love Again, through Drag City in early 2015, touring in support of that album kept her busy for some time after it came out; dealing with personal issues and the blossoming of a new relationship kept her occupied for another stretch, and finally toward the end of 2016 she began to work in earnest on new material. Approximately two years later, her third record is finally here, and the wait was well worth it for an album that may just be her best work yet.
Quiet Signs, out last week via Mexican Summer, is a nine-song collection of spare, delicate songs that evoke '20s and '30s film noir and the cinematic softness of decades prior. For this record, Pratt was creating a cohesive body of work with an album in mind for the first time, and the songs share a certain kinship with each other that reflects this, hanging together like a tapestry, with many different threads creating a singular, stunning picture.
Ahead of the album's release Pratt and I met up at Eightfold Coffee in Echo Park to discuss the gap between new projects, her songwriting style, and the inspiration behind some of the specific songs. Read a condensed, edited version of our conversation below.
Last time we spoke, it was right before On Your Own Love Again was coming out. How do you feel this album connects to that one, and are they different? There's been quite a span of time here, since 2015.
On Your Own Love Again was recorded in 2013, and a few of the songs were recorded a bit earlier than that when I was living in San Francisco. I was 26, 27 then, and now I'm 31. It just feels like it was 10 years ago, when you go through a real transition phase in your life. I had just moved to LA, wrote a song within the first two weeks of moving here, and that went on that record. So it just feels like a lifetime ago. Time is a lot about your perception of self and I've learned a lot about the way that I make things. I've also toured a lot since then and my musical sensibility has evolved. But there are strings that connect the two records. In a good way, I feel like I've grown a lot, and I've wound up making a record, this new one, that feels very different in ways that are gratifying for me. Especially since my first record was mostly an incidental thing.
Going four years between albums these days is pretty long, so I just wanted to know what you've been up to? I know a lot of it has been touring, but what's been going on with your musically? Was this long break something that happened naturally?
It wasn't purposeful. I went on tour for pretty much a year straight and then went through some very personal things at the time. I was not the healthiest physically and mentally. For people who struggle with various issues, tour can be this weird bubble world where you just exist on autopilot. Not to say it wasn't very gratifying and I didn't connect musically with people, but as far as personal growth is concerned, I wasn't really examining myself at all. I feel like it's one of those things that in order to keep going, you just stare straight ahead. By the end I think I'd agreed to do a little too much — but I'd never done touring before, so I didn't know my own limitations. Once I came back, I moved into my first place by myself. When I was on the road, I was daydreaming about writing again, because it had been so long since I'd been able to.
But I didn't work on anything for seven months or something. I actually was writing all the time, but just these little fragments that didn't turn into anything. Little sparks and inspiration would come… but it took me seven months to get back. Then I met my now partner, Matt [McDermott]. I started a relationship with this person, and I think it was a combination of feeling ready to work and being recharged from this exciting experience of connecting with somebody who's very passionate about music. It was fun to talk about things and examine things together. He was previously a fan of my music and so he was familiar with it. Then, the people who worked for me started asking about new music — which is their job of course. And I was starting to feel the guilt and the weight of that. It takes a long time to make music.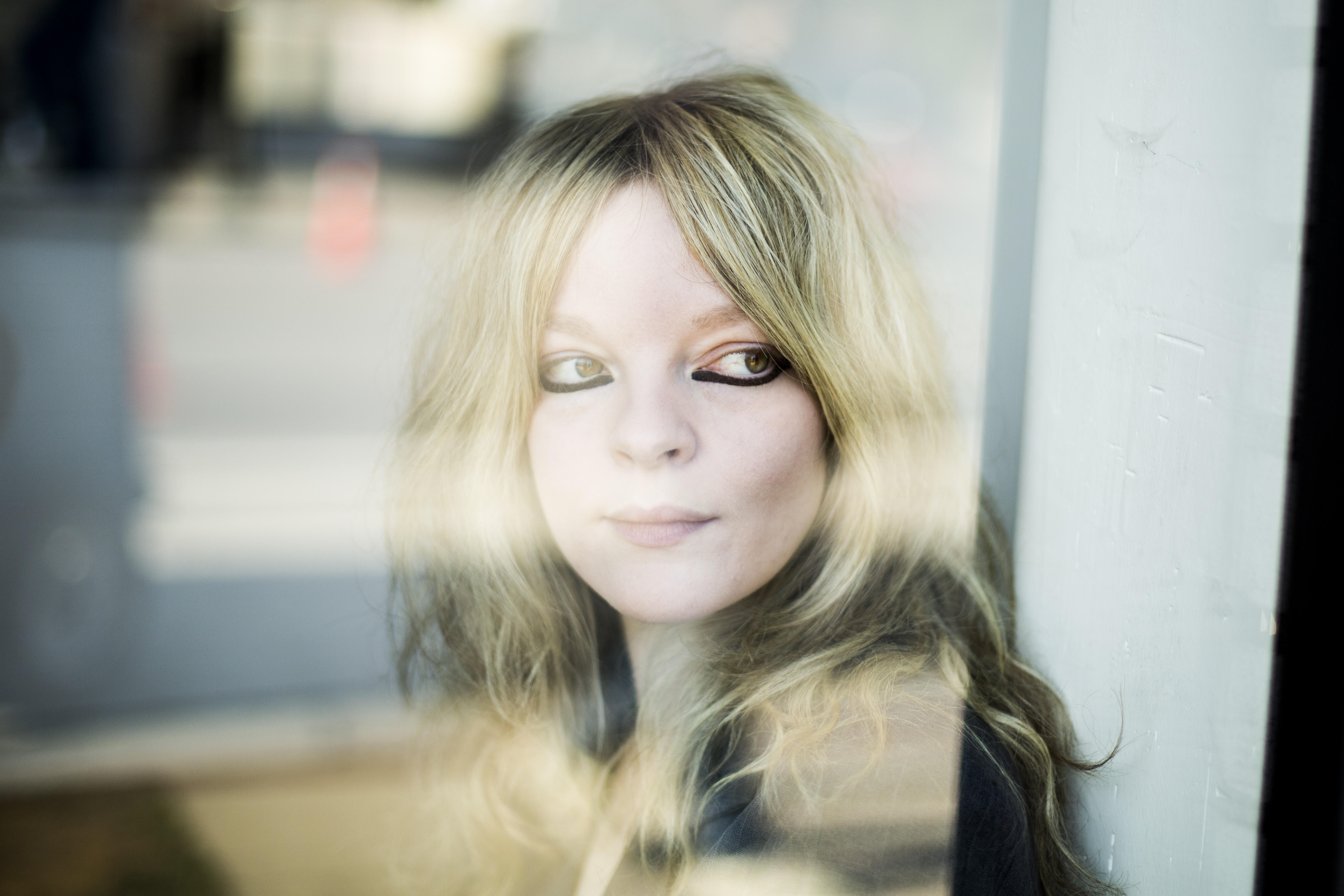 When did you start working on songs for the new album?
It was November, December or something of 2016 when I started writing in earnest. I felt like a switch was flipped or something. I was like, 'now I'm ready.' And I just started working really diligently. And I made arrangements to try recording at the studio in Brooklyn with the label. It happened in this very staggered way because I was basically starting from scratch. I went to the studio on a trial basis and we eventually found our rhythm. It was basically writing for a period of two months, and then I'd fly there and record. Come back and write again. Fly and record. We did that so many times.
I read that you'd written most of the songs here in LA but recorded them in Brooklyn. Was that simply because Mexican Summer's studios are in New York?
Yeah, basically. I had a set up on my own, but the thing I was using was this giant finicky tape machine I had wired… that was nice. I tried to use it, but it was haunted or something so it didn't work half the time. I just didn't have a proper setup. In lieu of figuring it out, I had just signed with Mexican Summer, and they have that studio. So the fact that it was starting from scratch and going back and forth to record was very taxing in some ways, but ultimately it made for a dynamic experience.
Especially considering this record was one of the first times you were writing with a cohesive project in mind, did you feel there was a driving force or a theme in mind as you worked on the album?
Some people are very focused on what they want. I had very abstract notions about what it could be like, or sounds that I would like, or a feeling or a mood. Ultimately, I think I learned that I've never been able to dictate anything for my own music. It's just whatever feels true, happens spontaneously. I do think there are themes that come up within that, within a body of work, that were not necessarily intended. But it was just the first time I knew, starting from scratch, that everything I wrote and everything I kept would be one collection of songs.
And as far as the album title, Quiet Signs, it feels like that signifies something In the larger context of your work, people often talk about how your music isn't loud. I'm wondering if there's a direct correlation there or if it's more spiritual and emotional, too?
It's many of those things. I do think that there is a quiet nature to my music that… well my voice unaided by amplification is pretty quiet voice. It's not like I thrash on guitar or anything like that I think when I first started playing music. When I was a teenager, my mom played music privately and she had a Fender amp with reverb and a microphone — so that's how I started playing. With a lot of amplification and having this dreamy sound where I didn't have to push anything harshly to make a big sound. So I feel like I learned to utilize my assets in a subtler manner. And I think especially making this record in a studio where it was this dead quiet, subterranean experience where you could feel and hear everything so clearly. I think that only allows you to further explore delicate textures in your own voice or instruments.
A lot of the songs were written during this period when I was processing all this sh*t. Pretty early on, I moved in with my partner, and he works nine to five, so I was spending a lot of time in his house with no one around, with the freedom to sit and work on things. The time that I spent writing, I was occupying a mental space that was very reflective. I had retrain myself to refocus on trying to pinpoint where the inspiration comes from. It comes from this unseen place in your mind and spirit where those two things merge. I was training myself to feel comfortable getting in that place again, because it'd been a long time. Once I got the hang of that, I was writing things I was happy with. So it was like a training montage. In general, I think the title reflects the nature of my music across the board, but also specifically these songs because they're very private and they feel very personal.
Well let's talk about the song that led off the album for the world to hear, "This Time Around." Why did you want this one to be the one to introduce the album?
I love all those songs on the record. But especially after being away for so long, I thought it would be good to have something that felt very immediate and close. I just like that song. I like the melody. Yeah, it felt like a good, not too vulnerable, just an honest hello after being away for years. I didn't analyze it as hardcore as I could have I guess, just tried to make a gut instinct decision.
That's the best way to do it. The other one I really wanted to talk about was "Opening Night," the first song on the album. There's the reference back to that film. I thought that was very interesting. I just wanted to hear your connections between the two.
It was another one of those things where it wasn't like a super conscious framework or influence necessarily. I've always loved John Cassavetes' films, but when I first started writing the songs for this record, and when I first started seeing my partner, we went to a double feature in New Beverley cinema. And it was Woman Under The Influence and Opening Night, and it was great. You know sometimes, especially when you see a movie in the theater if it's an intense film emotionally, and very gripping, sometimes you simmer in your own emotions.
Also, when you've come from a period of struggling emotionally and trying to understand yourself, and I think it's really easy to project yourself or see yourself in fictional characters. Even though it sounds melodramatic, I think there were aspects of the main character in that film and the struggle on the screen that it resonated with me. Just somebody trying to wrestle their own personal demons, and people with expectations around them, and people who maybe are losing faith in the subject a little bit. It was a very anguishing film, and it's a very dramatic reference. And of course, it's nothing on that level, but the feeling of trying to deliver your best performance, and maybe fighting your own self in your attempts to do that.
Matt my partner, plays the piano part on "Opening Night." It wasn't prearranged or anything, we were getting ready for tour and he was trying to write some parts for some of the songs and that was something that he came up with that's basically "As The World Turns." But I just love the piano part so much. I wanted it on the record.
I was reading about you, your mom's influence, you already brought that up a little bit, on your music, and even your impetus to start making music. What do you think her perspective would be on this new phase in your career and your new record?
It's funny, I actually thought about that the other night. I think anyone who's lost a parent early, especially in the mid-twenties… you just haven't really fully developed as an adult. And there is so much that happens between 25 and 30, or 31. You basically become a fully fledged human and there are definitely some many things I wish I could share with her. Maybe I was aware on some level… but yeah, I'm really curious. And it's ironic because I do feel that her death was a certain catalyst for my music happening in a certain way. Some of it was chance.
My first record came out and she passed away within a few months of each other. So it was all happening at the same time. But I think her death was very significant for me shedding some insecurity and not really giving a f*ck for a while. That wears off after a while, but her death was responsible in some way for me really jumping off the deep end with music. So it's one of those things that, if she was alive, I wonder what the music would look like. Maybe it would be the same but it would have taken longer to get there. I don't know. I would be very proud to share with her.
Quiet Signs is out now via Mexican Summer. Get it here.