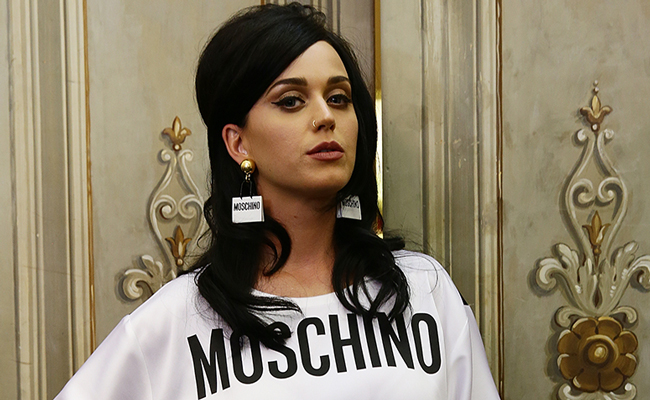 In the most bizarre yet somehow completely sensical story of the day, Katy Perry has been outed (again) as a former backup vocalist for Christian metal band P.O.D. The astronomically famous pop star even appeared in one of the group's videos back in the day, and today that fun fact is trending.
According to Metal Injection, another website with a great name, Metal Sucks, made the revelation. Of course, this won't be stopping the presses, because a quick trip to Perry's Wikipedia page confirms this wonderful story. Who said journalism was dead? (I kid, I kid.)
Anyway, Perry sang on the group's 2006 song, "Goodbye for Now." She appears on the song's studio version, and on a Tonight Show performance. She's also in the video.
Thank music writer Maria Sherman for tweeting about this, then someone named Adrian Begrand for retweeting it, and then these beautiful metal websites for writing about it, and thus having this fun story trend on Facebook.
The news gives us a glimpse into Perry's own Christian rock past, before she reinvented herself as a pop vocalist who kisses girls, and to her surprise, likes it, as well as someone who would follow "slutty Taylor Swift" on Twitter, or fall off a Segway at Burning Man. Perhaps she'll tweet about it soon and remember this important lesson…