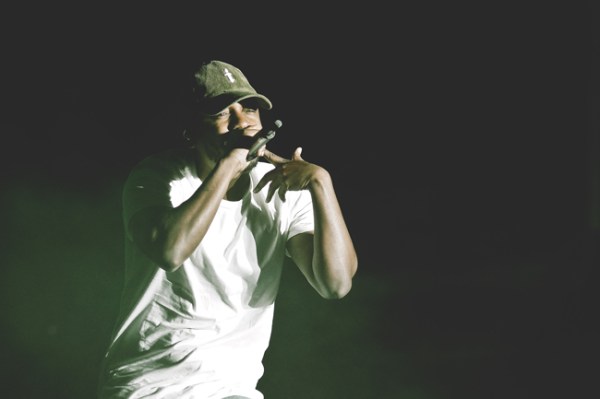 Kendrick Lamar has proven time and time again that he has a soft spot for his West Coast forebears. If the Tupac interview from To Pimp A Butterfly, the note he wrote to Shakur last month, and the joyous collaboration he dropped with G-Funk influencer George Clinton didn't prove it, then this tribute to Eazy-E written for Paper will.
Lamar wrote about his first time hearing Eazy-E and how the artist inspired his own rap career.
"I remember when I was five or six years old, waking up one morning and seeing this guy bust through the TV screen, rapping over some song called 'We Want Eazy' — I think the concept of the video was that he was actually in jail and he had to get to his show and the only way to get to his concert was to film him from jail, and he eventually busted through the jail and came onstage," Lamar writers. "I remember looking at that video and just feeling like, 'Man, this dude feels like an action superhero.' Little did I know, Eazy-E came from my same neighborhood in Compton."
Lamar noted that Eazy and N.W.A. shifted what could and could not be said within the confines of a rap song, and that his influence led directly to Lamar's own Compton chronicle good kid, m.A.A.d. city.
"What made Eazy special was that he was telling a different type of truth, a truth that wasn't heard in music yet. Before them, rap was fun — you had your battles and whatnot, but this time around, when it came to what Eazy wanted to do, being a visionary, he had the idea of speaking the honest truth, and I think it really resonated with a lot of people…I wouldn't be here today if it wasn't for Eazy and I wouldn't be able to say the things that I say, talk about my community the way I talk about it, for good or for bad. He's 100% influenced me in terms of really being not only honest with myself, but honest about where I come from."
The whole tribute is definitely worth a read. Check it out over at Paper. For more Eazy-E, take a look at our piece looking into the theories surrounding Eazy-E's death.