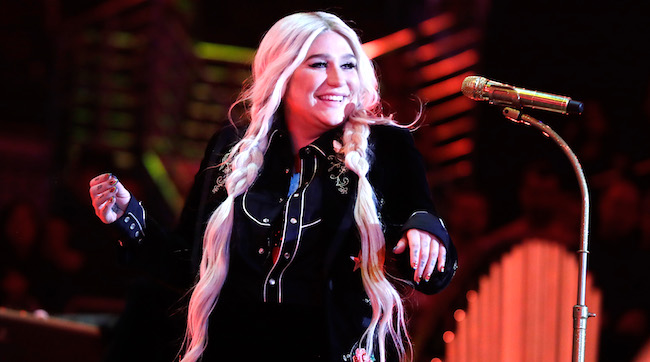 After a judge found a Denver radio host guilty of groping Taylor Swift at a concert, Taylor declared she would be "making donations in the near future organizations that help sexual assault victims defend themselves." What we didn't know is that Taylor had also reached out to help a friend in her own sexual assault case, as it has surfaced that she reportedly made a substantial donation to Kesha's legal fees in her legal battle against her former producer Dr. Luke.
Kesha herself revealed to Rolling Stone that Taylor donated $250,000 towards her expenses in the ongoing court battle that has come to include Lady Gaga and a host of lawsuits, countersuits and allegations of sexual assault, abuse and rape. "(Taylor) "is a fucking sweetheart. Very, very sweet, very, very genuine, extremely generous, picks up the phone every time I call her," Kesha said in the latest cover story for the magazine, an honor she says was a childhood dream. "My mom doesn't even always pick up the phone!" she added about Taylor before saying she doesn't keep up on pop culture drama and doesn't know of any of Taylor's latest controversies.
Kesha discussed a myriad of topics, including the case against Dr. Luke briefly, as well as eating disorders, the rumors of rehab, her new, lauded album Rainbow and much more in the cover story on Rolling Stone here.