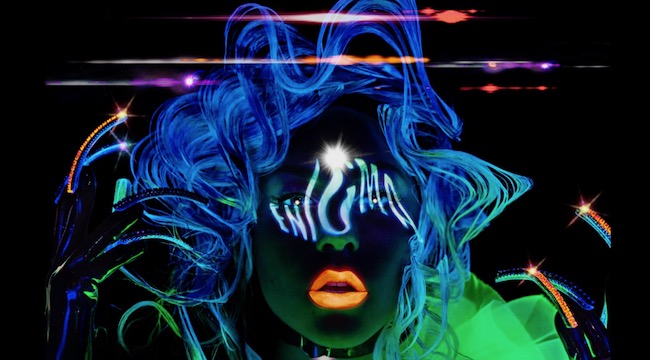 Lady Gaga and Las Vegas is a pairing that just really feels right. The pop star has made a career out of constantly one-upping herself in terms of spectacle, and there's hardly another place on earth that values that particular quality quite like Sin City. At the end of this year, beginning on December 28th, Gaga will kick off her residency at the Park MGM in Vegas and today has peeled back the curtain on what fans can expect to see.
As it turns out, Gaga will roll out two distinctly different shows for her time in Vegas. Most people will be privy to what she's calling Enigma, a 26-show run that is being billed as "a brand-new odyssey of her pop hits built as an experience unlike any other." The other presentation is called Jazz & Piano, and as its name suggests, will find the singer playing "stripped-down versions of her hits as well as music from the Great American Songbook."
"I can't wait to share 'Enigma' with all of my fans and with Las Vegas," Lady Gaga said in an official statement. "We're creating a show unlike anything I've done before. It will be a celebration of all that is unique and different within us. The challenges of bravery can be overcome with creativity and courage that is grown out of adversity, love and music."
Tickets for both shows go on sale August 13. For more information about Lady Gaga's Las Vegas residency, you can visit her official website here.