The trope of the musician haunted by drug addiction or a troubled past is well-trodden. We've created a whole club for famous musicians who died young because they couldn't live with their demons. And we celebrate the artists who were able to overcome their struggles to release great music.
Take a look around and you'll see that doesn't change merely because the artists are singing in a different language. Just like its English counterpart, Latin music is full of stories who overcame demons to release amazing and influential albums. We've gathered a few of the best examples below.
José José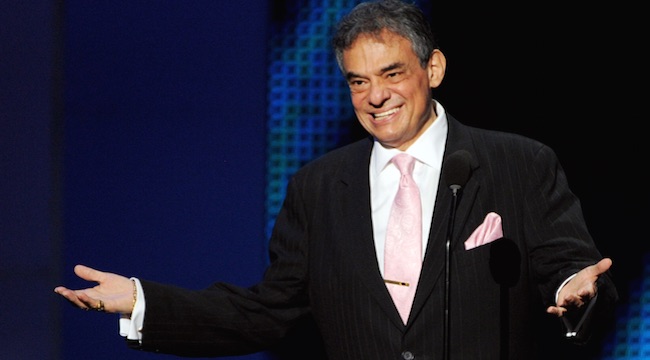 You don't get a name like El Príncipe de la Canción (The Prince of Song) without being kind of a big deal. And José José is very much that. He's one of the most beloved Mexican singers of all-time with a career that spans four decades and includes sell-out shows at Madison Square Garden. But in spite of all his success, the "El Triste" singer struggled mightily with addiction.
José started drinking at the age of 15 and regularly skirted between stints of sobriety and alcoholism during his rise to international stardom. However, following a divorce in 1991 and a related return to drinking heavily, Jose was convinced to go to rehab. He hasn't drank since, but he has continued to release excellent albums like 1994's Grandeza Mexicana.
Frankie Ruiz
Frankie Ruiz went through some very terrible years soon after the young singer began performing as the lead vocalist of salsa band La Solucion in the late '70s. His mother died in a car accident shortly after he turned 21. A girlfriend of his was murdered. And Ruiz turned to alcohol to deal with it.
The addiction did little to slow his ascension. Ruiz left behind La Solucion and released the massively successful Soloista Pero No Solo in 1985. Ruiz continued to drink until he attacked a flight attendant while intoxicated and flying from one of his shows. The assault landed Ruiz in a Florida prison for three years, where he committed to a rehabilitation program.
While in a treatment center in Trujillo Alto, Puerto Rico, Ruiz recorded an album called Mi Libertad, which went platinum.
Jenni Rivera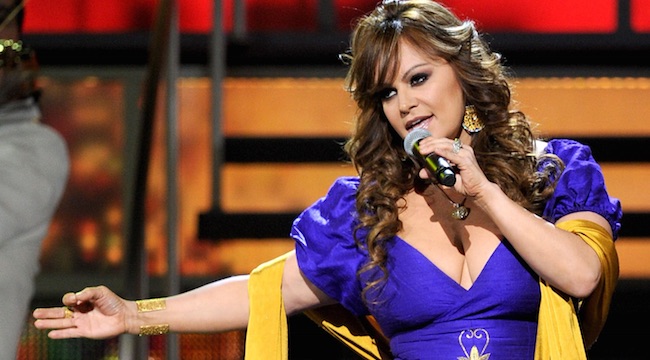 Typically stories of musicians demons involve tales of substance abuse, but that little detail is just one of the many reasons that Jenni Rivera's story is unique. The late banda singer overcame abusive relationships and crippling poverty to become arguably the most successful female artist in the history of the genre.
Rivera had her first child when she was still in high school. The father was a man named Jose Trinidad Marin. The couple married and had two more children. When Rivera revealed to Marin that she wanted to attend college, he physically abused her and told her that her place was as a homemaker. Rivera dealt with the abuse until she uncovered that Marin had sexually abused her younger sister and one of the sister's daughters. She left him and took her three children.
They struggled to get by, with Rivera working multiple jobs and relying on welfare to fill in the gaps, when she was discovered by Capitol Records. The label put out her album Chacalosa. Rivera had to personally push to radio programmers to play regional Mexican music made by a woman. Those that got on board would be glad they did as Rivera became a huge hit, releasing several massively successful albums throughout the 2000s.
Larry Hernandez
Larry Hernandez is a big-time star across multiple arenas. While he made his name making Norteño music — especially after the smash album 16 Narco Corridos — Hernandez has become well-known as a television star thanks to his ongoing reality show Larrymania.
A 2015 arrest for kidnapping and assault after Hernandez trapped the friend of a show promoter in a hotel room in an attempt to earn more money for a performance lead the star to re-evaluate his life. While in jail, he opted to start attending Alcoholics Anonymous meetings and he says he proudly admits that he's in recovery.
"Yes, I'm an alcoholic and I go to AA meetings, and do it proudly," he said in a press conference for the newest season of his show. "Whoever recognizes me there wants to take a picture with me."