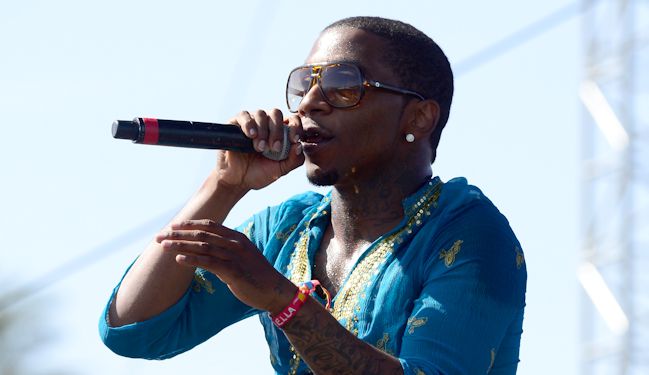 Rapper Lil' B — the Based God — is one of the most revolutionary rappers of the internet age. By day he collects callouts from contemporaries like Kendrick Lamar and Danny Brown. By night, he's literally cursing basketball players like James Harden, and Kevin Durant. But in spite of everything he's accomplished as a rapper, mystic, and overall iconoclast, Lil' B wants you to know that he's also a gamer. A hardcore gamer and he's proud of this identity. As he tells Thomas Hobbes at Factmag in a recent intimate interview:
"It is in my soul and I'm a die hard gamer… Whether it's playing games or rapping to video game beats, it's all natural to me. I don't need to be a poser and speak about it constantly or have a YouTube page dedicated to me monetising my opinions on games. Folks can check out my Gamestop account if they want the proof."
Gamer as an identity used to be tied to a somewhat toxic culture, but as with all things, Lil' B explains that his based lifestyle doesn't leave room for such negativity. And in fact, he speaks candidly about the need for representation in the gaming world.
"The meaning behind 'Based' is to be positive and have people accept you for you… There definitely needs to be more diversity, more people need to go to college to learn how to develop games that get to a deeper sphere of the world and take us to another portal. Maybe gaming needs a Black Panther moment… I definitely want there to be a Based God game. Something where I'm in the same kind of world as Dungeons and Dragons would be cool. There's been some cool rapper games like the Wu-Tang and 50 Cent titles, but I am trying to work out what would be the perfect developer to bring the Based God to life. There should be some news real soon."
Until Lil' B blesses all of us with his thoughtful, diverse, and undoubtedly original take on an RPG, we'll just have to grab his long-gestating new mixtape Platinum Frame with beats by Clams Casino whenever it drops.
(Via FactMag)