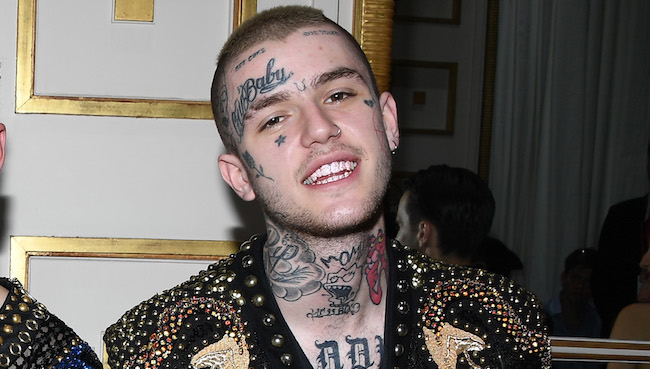 In what seemed like an otherwise quiet Wednesday evening, the music world was rocked by the death of a young, promising star on the rise when news broke that Lil Peep died from an overdose. Born Gustav Ahr, the Long Island rapper was just 21-years-old when he reportedly died after an overdose before a show in Tucson, Arizona on Wednesday night.
In an era of rap that has glamorized and celebrated prescription drug usage, Peep's death is a stunning reminder of what the end result can be. With such a promising future ahead of him, even after just one album and in the infancy of his career, it's clear by the reactions from the music world that Peep left his mark and had garnered his share of fans.
A number of musicians from Lil Yachty to Father and Rich Chigga took to social media to react immediately to the loss and grieve over Peep's death. "I cant even believe this," said Marshmello almost immediately after the news broke of Peep's death. "We were just talking last week about working on a song together and now you're gone. You will be missed."
Post Malone was especially vocal, saying "In the short time that i knew you, you were a great friend to me and a great person," he said in a Tweet a picture with Peep. "That included your music changed the world and it'll never be the same. i love you bud. forever."
Check out more reactions from throughout the music world, including artists, fans, journalists and more below.