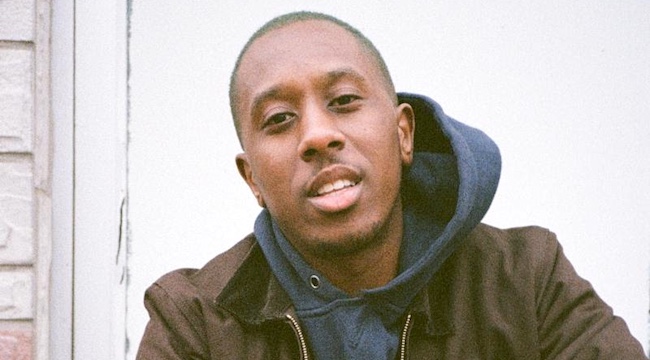 After much anticipation, MorMor released his debut EP, Heaven's Only Wishful, this summer. This came after the Toronto musician burst onto the scene and really turned some heads when he dropped the title track in early 2018. Today, he has shared his first new music since Heaven's Only Wishful, a single called "Pass The Hours."
Yet again, MorMor has proven how chameleonic he is with the variety of influences he works into a single track. This time, he leans into something of a '90s alternative rock feel with some more contemporary dream pop leanings as well, all while his soulful and emotive vocals allow the song to transcend those eras and genres.
Listen to "Pass The Hours" above. MorMor also just announced some headlining tour dates for this upcoming spring, so find those below.
03/25/2019 — Paris, FR @ Boule Noire
03/26/2019 — Amsterdam, NL @ Paradiso Upstairs
03/27/2019 — Cologne, DE @ Bumann & Son
03/29/2019 — Berlin, DE @ Privatclub
03/30/2019 — Brussels, BE @ AB Club
04/02/2019 — London, UK @ Corsica Studios
04/03/2019 — Manchester, UK @ YES
04/04/2019 — Brighton, UK @ Green Door Store
04/06/2019 — Dublin, IE @ Grand Social
04/16/2019 — Washington, DC @ Songbyrd
04/17/2019 — Philadelphia, PA @ Boot & Saddle
04/19/2019 — Brooklyn, NY @ Baby's All Right
04/20/2019 — Montreal, QC @ Le Minestre
04/24/2019 — Toronto, ON @ Longboat Hall
04/25/2019 — Detroit, MI @ El Club
04/26/2019 — Chicago, IL @ Sleeping Village
04/30/2019 — Vancouver, BC @ Biltmore Cabaret
05/01/2019 — Seattle, WA @ Barboza
05/02/2019 — Portland, OR @ Holocene
05/04/2019 — San Francisco, CA @ Swedish American Hall
05/07/2019 — Los Angeles, CA @ Moroccan Lounge