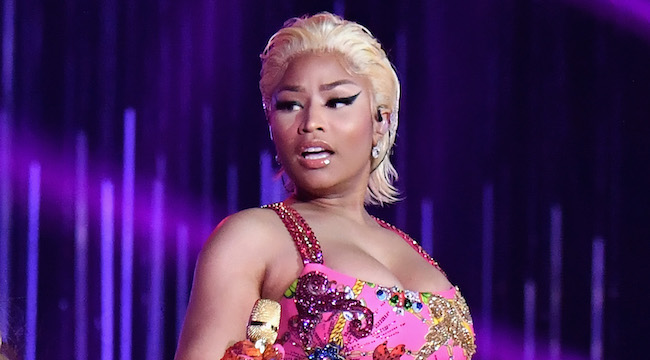 Ever since Cardi B and Nicki Minaj's beef went from behind-the-scenes friction to open hostilities, fans of both artists have enjoyed taking every opportunity to snipe at each other over their respective favorite's perceived wins and losses. With Cardi B's late-night announcement of her and Offset's impending divorce, many of The Barbz have taken it on themselves to celebrate the "Money" rapper's recent misfortune.
"'Member when y'all said Nicki was jealous of Cardi because Cardi was 'married' and had a baby before her?" one fan asked. "Now look Cardi a single mother & has her first divorce all before 30… having a kid and a man doesn't make u better than the next female!" Other tweets shaded Cardi's fans themselves, with one imagining them looking for new insults to sling at Nicki.
Meanwhile, other tweets simply imagined Nicki sitting unbothered as she watched her foe deal with the dissolution of her relationship — or outright celebrating. Incensed Cardi fans returned their slights with equal aplomb, with one tweeting: "Nicki Kinaj fans are literal vermin…they think Cardi and Offset breaking up is somehow a win for them."
Nicki Minaj herself has yet to openly respond, but considering Cardi's outburst the last time the two encountered one another, it might be best for all parties if they stuck to their own corners this time around. See more of the combative tweets between the two sides below.