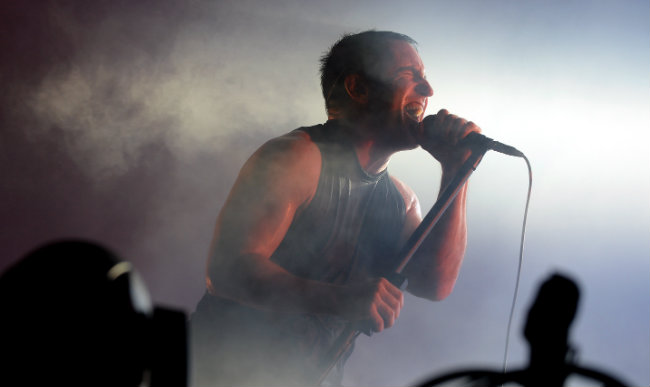 Nine Inch Nails are one of the greatest live bands in history. For over a quarter-of-a-century, Trent Reznor and whichever group of musical collaborators he chooses to surround himself with at that given moment, have been tearing down arenas, festival stages, and theaters with a fury that's frankly staggering. This Fall, Nine Inch Nails plans on doing it all over again with their just-announced Cold And Dark And Infinite tour.
But because Reznor is someone who likes to think a little bit outside of the box, there is a catch when it comes to purchasing tickets. If you want to see Nine Inch Nails in 2018 — and considering the relatively small size of the venues they've chosen to play, you really, really should — forget using your laptop or phone to try beating out the bots on Ticketmaster or another platform, you're going to have to venture out in-person, line up in front of the chosen venue, and give your hard-earned money to another human being.
As Reznor put it on his band's website, "The promise of a world made better by computers and online connectivity has failed us in many ways, particularly when it comes to ticketing. Everything about the process sucks and everyone loses but the reseller. We've decided to try and do something different that will also likely suck, but in a different way."
You can check out the full dates of Nine Inch Nails' Cold And Dark And Infinite tour above and find out more information about tickets from their official website here.