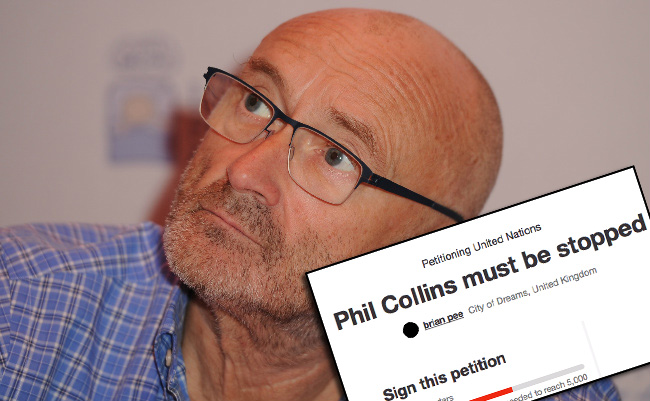 Phil Collins, a once beloved icon of '80s and '90s pop music, told Rolling Stone last month that he's set to end his 'retirement' from music and make his return.
But some folks appear to be in a Land of Confusion over this development, as evidenced by a petition on Change.org titled "Phil Collins must be stopped." The petition, authored by a man named Brian Pee, states "Phil Collins has announced he is 'no longer in retirement'. There is far too much suffering in the world as it is. This must be stopped."
There are currently in excess of 3,000 signatures on Pee's petition supporting his endeavor to keep the former Genesis drummer and lead singer away from music. And you know Pee and his supporters mean business seeing as how the petition is addressed to none other than the United Nations.
No matter how you feel about Phil's comeback, it's probably safe to assume that Pee's efforts are Against All Odds.
(Via Huffington Post)
Now Watch: How Kid Brothers From New Jersey Made The Banjo Cool Again