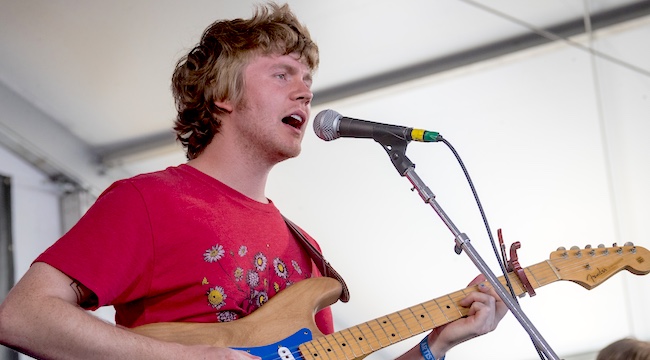 A couple weeks ago, Pinegrove performed at the First Congregational Church in Montclair, New Jersey. They've played a few more gigs since then, and these were the band's first shows since Pinegrove leader Evan Stephens Hall revealed around this time last year that he was accused of sexual coercion by someone he "was involved with for a short but intense period of time." Now the band has charted out some more North American dates for February and March of 2019, which include shows in the eastern portion of the United States.
When Hall penned his letter, he wrote that he would be starting therapy, and that the band would be taking some time off. Now that Pinegrove is back, the group is touring behind their self-released new album, Skylight, which came out on September 28.
Check out Pinegrove's full list of upcoming tour dates below.
12/05/2018 — Bristol, UK @ Thekla
12/06/2018 — London, UK @ The Garage
12/12/2018 — San Francisco, CA @ Great American Music Hall
12/14/2018 — West Hollywood, CA @ Troubadour
02/21/2019 — Washington, DC @ Black Cat
02/22/2019 — Richmond, VA @ Richmond Music Hall
02/23/2019 — Greensboro, NC @ Blind Tiger
02/25/2019 — Orlando, FL @ Soundbar
02/26/2019 — Atlanta, GA @ Hell
02/27/2019 — Nashville, TN @ Basement East
03/01/2019 — Newport, KY @ Southgate House Revival
03/02/2019 — St Louis, MO @ Blueberry Hill
03/03/2019 — Chicago, IL @ Bottom Lounge
03/06/2019 — Cleveland, OH @ Grog Shop
03/07/2019 — Buffalo, NY @ The Rec Room
03/08/2019 — Hamden, CT @ Ballroom
03/09/2019 — Asbury Park, NJ @ House Of Independents