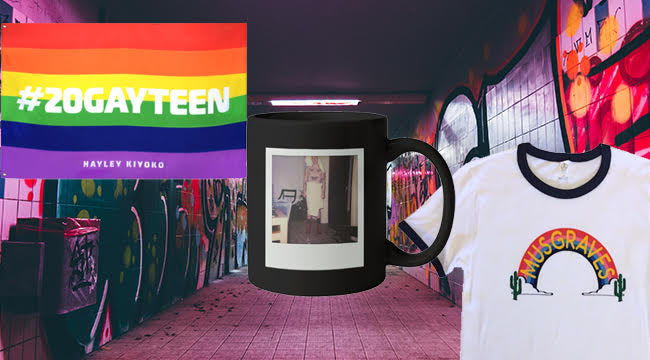 Pop music obsessives can be especially hard to shop for. What do you get the music lover who doesn't care about building a vinyl collection, who has everything they need to enjoy music with a Spotify subscription and some comfortable going-out sneakers? What do you get the person who has everything — who dropped $135 on a fleece sweatshirt just because Harry Styles wore it, and who scored their Ariana tickets the second the first Sweetener World Tour presale opened up?
Pop music lovers come in all shapes and sizes. Some of us are dedicated stans who'd sleep for a week on the sidewalk to catch barricade at a 1975 concert, and some of us love a collectible as much as any rock music fan. Some of us live in merch, and some of us prefer to put our keepsakes on a shelf or light them on fire (more on that later).
This list should cover all the basics. From home goods to gift cards, from rainbow t-shirts to rainbow flags, hopefully, this gift guide sparks your inspiration and helps you find the perfect gift for the pop music enthusiast in your life. What do you get the pop music lover who loves everything? Look no further.