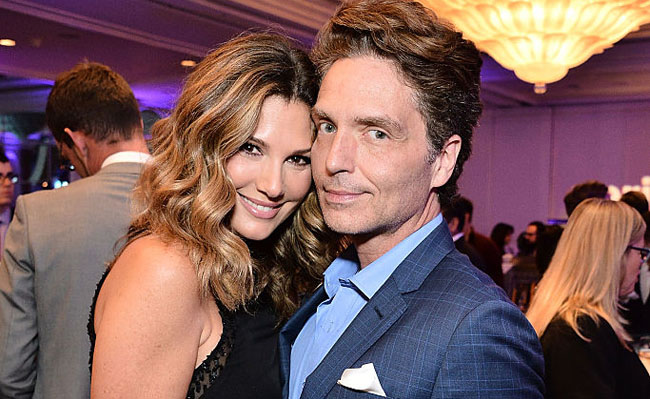 Before we get started here on what is already obviously going to be a crazy story, as you can probably tell based on the headline alone, there's something you need to know. Richard Marx and Daisy Fuentes — yes, '90s MTV VJ Daisy Fuentes — are married. They were wed last year on December 23rd, about a year and a half after Marx ended his 25 year marriage to Dirty Dancing actress Cynthia Rhodes. I know! Crazy, right?
Now that we've gotten that bit of housekeeping out of the way, Marx and Fuentes are currently traveling in Asia, likely celebrating their one year wedding anniversary, where the "Right Here Waiting For You" singer personally helped take down a dangerous passenger on a flight from Vietnam to South Korea. According to Fuentes, who captured photos and video of the couple's ordeal, the man seated in the next row to them got violent for some unknown reason, and began attacking the flight's staff and passengers. This apparently went on for four hours. Thankfully Marx helped out by springing into action, as you can see in this Instagram post from Fuentes.
Marx also tweeted about the incident, and it is clear that he is pissed off about what happened. (And we all know that Richard Marx is one man whose wrong side you do not want to be on.)
According to TMZ, the man was arrested by Seoul police when the plane finally landed, but it's doubtful this will be the last we hear of this story.
(Via TMZ)