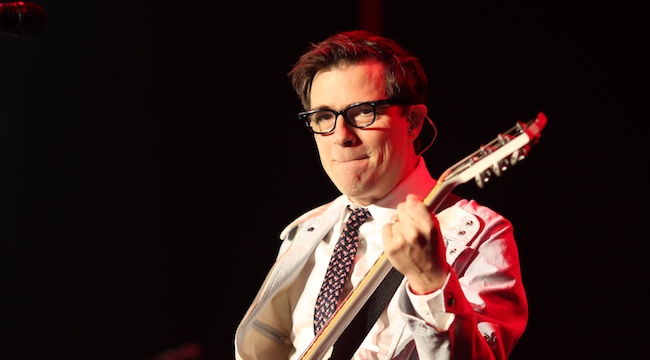 Throughout his musical career, Rivers Cuomo has created and released music mostly within the confines of Weezer, although he's ventured away from the group from time to time for various side endeavors. He's released three compilations under his own name in the Alone series, which collect various home recordings. He also released a Japanese language album with Scott Murphy of the band Allister, under the name Scott & Rivers, in 2013. He's also performed some solo shows, and busted out a bunch of '90s covers at a recent one.
It looks like Cuomo is getting pretty comfortable doing things on his own, and there might be more solo Cuomo to come: He just released a surprise new solo single, titled "Medicine For Melancholy."
[protected-iframe id="0306a23f526aa8db404256eccea5d336-60970621-76566046″ info="https://open.spotify.com/embed?uri=spotify:album:2zraV5Ua1KjlQGsTT6mJ8T" width="650″ height="380″ frameborder="0″]
While Weezer is based more on '90s-style alternative rock guitar riffs, Cuomo's debut solo single is softer around the edges. Here, he's backed by strings, synths, and hand claps on the hook-filled song. There's no word yet on the context of this song, whether it's the first track from a solo release or if it's just a standalone track that Cuomo wanted to get out into the world. Regardless, Weezer is expected to release The Black Album in May, so there's something to look forward to either way.