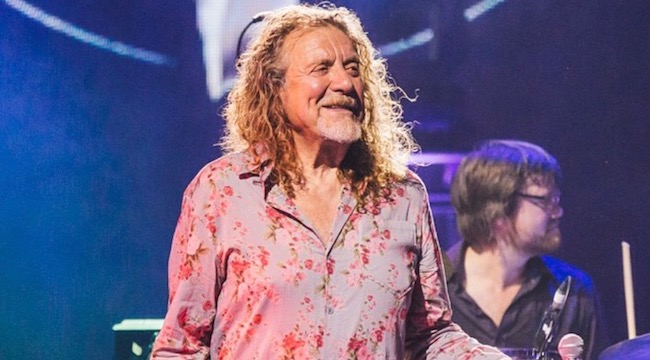 Game Of Thrones has been known to rope in a few musical cameos through the years. Who could possibly forget Ed Sheeran's maligned appearance last season, or the time the band Mastodon appeared as part of the Wildling army? As it turns out, the producers of the show also had hoped to bring in one of the biggest names in rock history for a special part, but he turned them down flat.
Led Zeppelin lead singer Robert Plant recently sat down for an interview with George Stroumboulopoulos where he revealed he'd been approached to appear in the wildly successful series, but just wasn't up for it. "I don't want to be typecast," he explained. "I mean, I started that sh*t. Go back to 'Immigrant Song,' Led Zeppelin being part of a cultural exchange in Iceland with the Icelandic government."
It's true, Led Zeppelin do have a storied history with fantasy novels and Vikings, notably, as Plant suggested on "Immigrant Song," but also on "Misty Mountain Hop," and "Ramble On," which are packed with references to J.R.R. Tolkien's Lord Of The Rings trilogy. And of course, who could forget Plant's iconic fantasy sequence in the Zeppelin concert film The Song Remains The Same, where he plays a dashing knight out to save a fair-haired maiden?
Oh, and the other reason he didn't take the role? "I haven't got time to grow the beard really, so no."