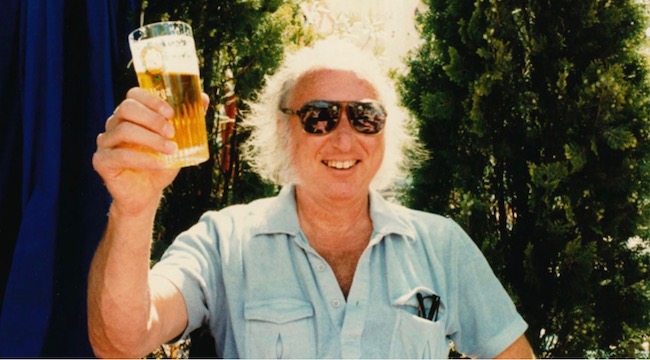 Russ Solomon, the revolutionary founder of the once titanic music retailer Tower Records has died. He was 92 years old. According to a report by the Sacramento Bee, Solomon was at his home last night watching the Oscars with his family when he apparently suffered a heart attack. "Ironically, he was giving his opinion of what someone was wearing that he thought was ugly, then asked (his wife) Patti to to refill his whisky," Solomon son Michael said. When she came back, he was already apparently gone.
Russ Solomon got his career as a music seller going in 1941, when as a 16-year old he started selling jukebox records out of his father's drug store in the Tower Theater in Sacramento, California. His first official Tower Records Store opened in 1960 on Watt Avenue. Eight years later, he expanded into San Francisco, and in 1971, opened the iconic location on the corner of Sunset Boulevard and Horn Avenue in West Hollywood. From that humble in California began the roots of an empire, which at its height became a $1 billion-a-year business, with locations all across the U.S., South America, Japan and beyond.
Solomon's story, and Tower's, which officially closed in 2006, was recently chronicled by Colin Hanks in 2015 in his documentary All Things Must Pass. According to Michael Solomon, the family will hold a large private party for his myriad of friends instead of a public funeral.