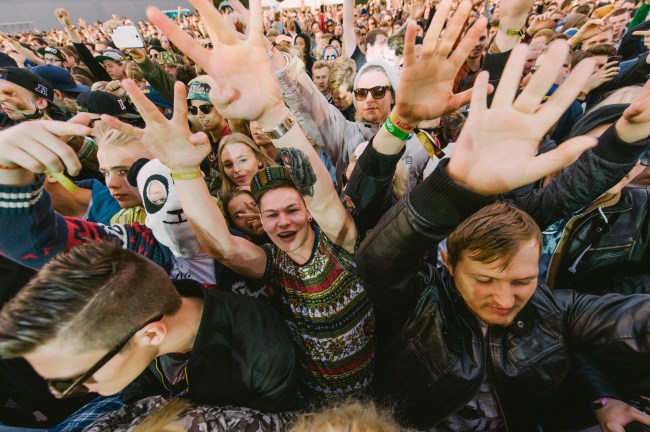 In the increasingly crowded music festival field, Iceland's Secret Solstice festival stands out, namely because it takes place in one of the most breathtakingly beautiful places on the planet, and also because it takes place in late June during the summer solstice when the sun is out for 96 hours straight. But there's another reason this particular music festival stands out — it offers a single million-dollar VIP ticket, an offering the festival bills as "the most exclusive festival pass ever offered on the planet."
So what does one get for purchasing a $1-million ticket?
With just one golden ticket up for grabs, the princely priced pass gets roundtrip pick up via private chartered business jet for six people, as well as luxury accommodation for the entire festival week including an exclusive private party with a Secret Solstice headline artist. Other standout benefits include daily pampering with luxury spa access and a personalized glam squad, private dining with prominent Icelandic chefs in unique Icelandic locations, chartered helicopter tour over the stunning landscape of southern Iceland across volcanoes and glaciers, horseback riding, catered World Cup viewing parties, 24/7 access to personal drivers, sledding across the world famous Langjökull glacier, complimentary gear from 66North, and all the usual VIP perks like priority festival and backstage access, an on-site fully-stocked private lounge, and plenty more.
For those of you who don't have a million bucks to blow on a festival ticket, you can of course still attend the festival in Reykjavik that takes place June 21-24 for a much more reasonable price. The festival's headliners are an eclectic bunch and include Stormzy, Bonnie Tyler, Steve Aoki, Gucci Mane, Slayer, and Clean Bandit. And if you've never been to Iceland, well, you should really do something about that.