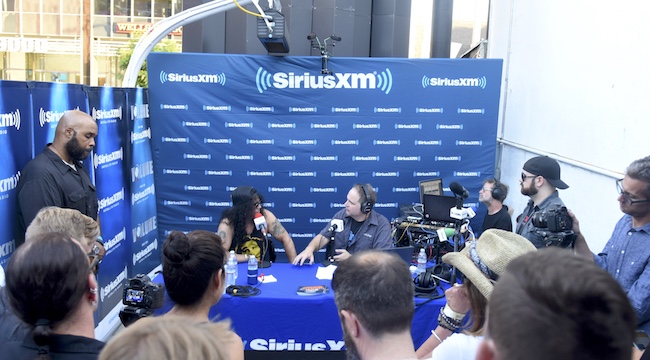 The radio world has its clear leaders, and now one of them is about to further establish itself as an alpha: SiriusXM announced that it is set to acquire Pandora for approximately $3.5 billion, both companies announced today.
This is significant not to just radio, but to streaming music as well. SiriusXM's 36 million North American subscribers, their 23 million-plus annual trial listeners, and Pandora's 70 million active monthly users combined are "the largest digital audio audience in the U.S." It's not yet clear how or if the strategies of SiriusXM and Pandora will change in light of the acquisition, but Pandora CEO Roger Lynch said, "There's no shortage of ideas that [SiriusXM CEO Jim Meyer] and I have had on things we can do together, everything from the content side to things we can bundle in the car."
In a statement, Meyer said, "We believe there are significant opportunities to create value for both companies' stockholders by combining our complementary businesses. The addition of Pandora diversifies SiriusXM's revenue streams with the US's largest ad-supported audio offering, broadens our technical capabilities, and represents an exciting next step in our efforts to expand our reach out of the car even further."
Lynch also said in the same statement: "We've made tremendous progress in our efforts to lead in digital audio. Together with SiriusXM, we're even better positioned to take advantage of the huge opportunities we see in audio entertainment, including growing our advertising business and expanding our subscription offerings. The powerful combination of SiriusXM's content, position in the car, and premium subscription products, along with the biggest audio streaming service in the U.S., will create the world's largest audio entertainment company."
Whether or not this move helps to establish Pandora as a legitimate threat to streaming music titans Spotify and Apple Music, it seems to at least bring an expanded audience to the platform. As for SiriusXM, this feels like a strong opportunity for the company to increase its footprint in the online space since it primarily exists in cars at the moment.