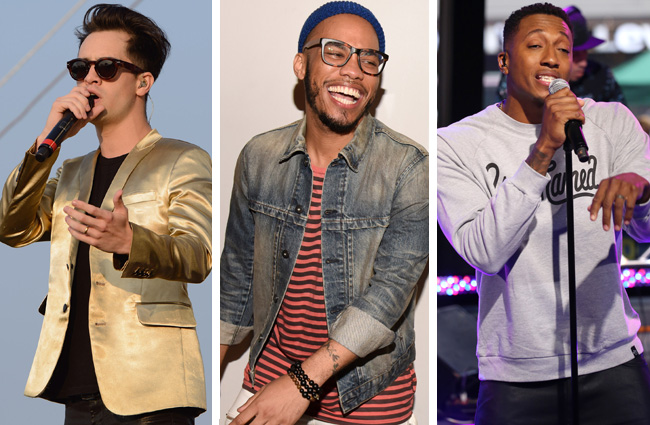 Upon first glance, it would seem that there isn't really a common thread between the high profile new albums this week besides punctuation in odd places. And…mostly you would be right. But they do happen to all be pretty good. Panic! At The Disco is back for another round of insanely catchy power pop jams, Anderson .Paak is out to prove he's ready to take the West Coast by storm, and Lecrae creeps up with a surprise release. And that's not even including new albums from Snoop Dogg, Daughter, the Rubble Kings soundtrack and more.
Here are the albums you need to hear this week.
Panic! At The Disco – Death Of A Bachelor
The sound of Panic! At The Disco has shared nearly the same winding and tumultuous path as the makeup of the group itself. Brandon Urie, now the sole founding member left, has taken it upon himself to go back to what made the band successful in the first place: catchy riffs and enormous hooks. There's no shortage of drama and theatrics here — everything is turned to 11 — but it's never overwhelming or alienating. Tracks like "Hallelujah" and the B-52's-sampling "Don't Threaten Me With A Good Time" are earworms that intend to burrow deep into your skull and hide there for a good while.
Anderson .Paak – Malibu
Though the world may have become aware of Anderson .Paak on the incredibly high-profile Dr. Dre album, Compton, he's been cultivating his sound for a few years now. Malibu, the second album from singer/rapper, showcases the tastes that the West Coaster has for both the young and new. Switching between rhyming and crooning, there's almost a throwback element of soul and blues soundscapes on the album. Malibu is a standout on the wave of incredibly imaginative artists emerging right now in hip-hop.
Lecrae – Church Clothes 3
Lecrae is a rapper who continues to defy expectations. Without much of a push from mainstream radio or promotion, the faith-based rhymer manages to do major numbers and have crossover appeal by paying service to his enormous fanbase and embracing the sound of hip-hop, rather than try to change it into something boring. Back again on his mixtape series in a surprise release, Church Clothes 3, he recruits some of the names you would expect with an album like this, but also features rap stalwarts like E-40.
Here are the rest of the week's releases:
Various Artists – Rubble Kings: The Album
Snoop Dogg And Daz Dillinger – Cuzznz
Majical Cloudz – Wait And See EP
Daughter – Not To Disappear
Garrett Klahn – Garrett Klahn
Brothers Osborne – Pawn Shop