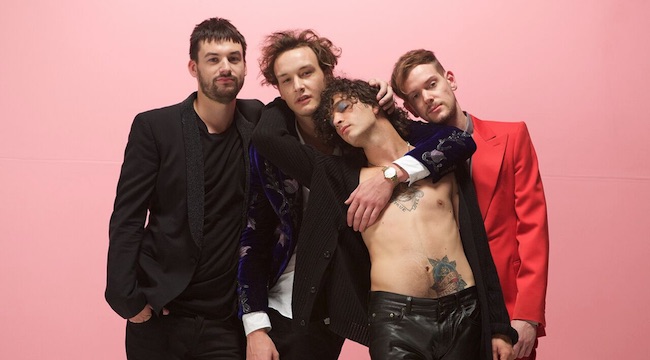 Ariana Grande's "Thank U, Next" hasn't been out for very long, but the hit single has already made its mark. Since the song was released at the start of November, the track became Grande's first No. 1 single ever, and she also had a funny blooper while performing the song for the first time on Ellen. Here's another first for the track: The 1975 just stopped by BBC Radio 1 for a Live Lounge session, and while there, they added their own twist to a cover of the song.
While Grande's original version keeps things gentle and chill, The 1975 bring influences from soul and R&B to their cover, which features backing from a gospel choir and some synths, all of which take the song to a fascinating new place.
Matt Healy said of Grande while introducing the song, "[Grande has] become the main protagonist — is that the right word? — in most people's lives. The person I see spoken about most, and somebody I've started to really care about for some reason. […] She's had a right old tough time and I like her a lot. I think she's cool. And she's got a great voice, and I don't, so I'm gonna sing one of her songs."
Watch a preview of the cover above, and listen to the whole thing here, beginning at about 2:23:45 (the entire session starts at around 2:04:00).