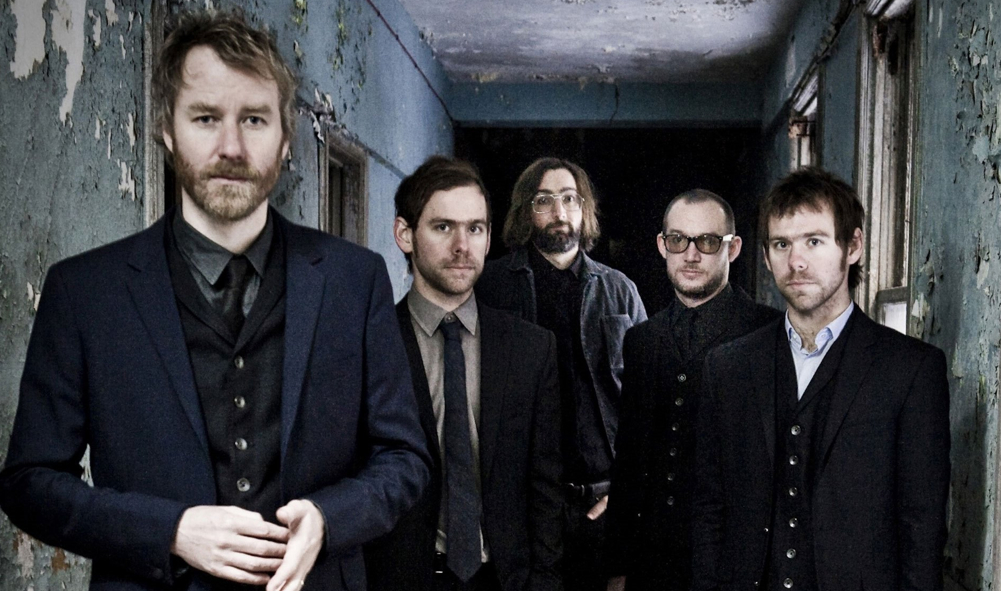 After making their fans endure the longest wait in between albums in their entire career thus far, today, The National finally released their highly anticipated seventh studio album Sleep Well Beast. To enhance the listening experience even more, the group has partnered with the New York Times, for a special, virtual reality documentary titled The National: Something Out Of Nothing.
The new film is an entirely immersive experience, taking the viewer back and forth between their Hudson Valley studio and later to a live show in Copenhagen, Denmark. You can watch them as they put together their latest album and then join them onstage as they perform for the European crowd.
In a recent interview with the band, our own Steven Hyden embarked to the Hudson Valley to get at the heart of what Sleep Well Beast is all about. "I'm not saying you have to write about politics to be an artist, but a love song can be very political," lead singer Matt Berninger said. "A song about a woman, anything about a woman, any piece of art about a woman is political. Because women in America are oppressed. So, when artists say, 'I don't tiptoe into politics,' I'm like, 'Well, then, you're making french fries.'"
You can watch The National: Something Out Of Nothing, on the Times' virtual reality app on Oculus, or on a desktop computer as a 360º video on their official website.