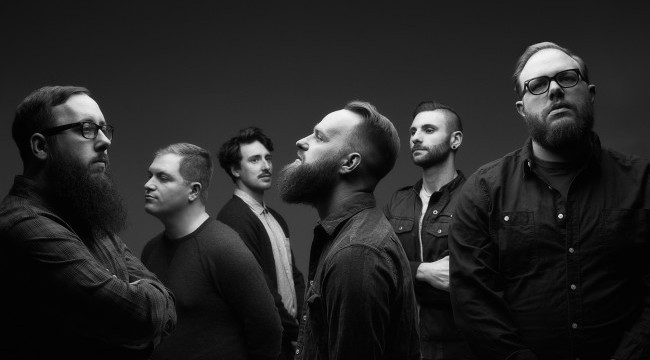 Philadelphia punks the Wonder Years already gave us a taste of their highly-anticipated new record Sister Cities with the transformative title track, which showed fans what the band at their height lyrically and sonically. Now, the band has shared via Billboard the next preview of the record in the form of "Pyramids Of Salt," a song that leans more on well-constructed indie rock sensibilities than the sounds the band previously perfected, without losing the band's signature lyrical catharsis.
The track tells the story of songwriter/vocalist Dan Campbell walking through the streets of an unfamiliar town as they get ready for the impending winter, reveling in the constant internal struggle of being distant from loved ones in a time of need. "'Pyramids Of Salt' is a song about knowing there's nothing you can do," Campbell said in a statement. "It centers around the universal feeling of being powerless, of knowing that no matter how much you love someone, that a day is going to come when you can't heal them, where you can't keep them safe." Check out the game-changing track below.
Sister Cities is out 4/6 via Loneliest Place On Earth. Pre-order the record, and a supplementary limited edition book chronicling the writing process, here. In support of the record, the band will head out on an extensive tour this spring alongside Tiny Moving Parts, Worriers, and Tigers Jaw, the dates for which can be found here.