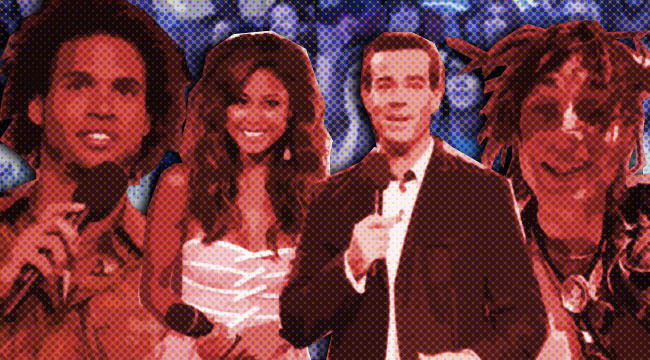 In 1998, MTV combined two of its most popular shows, the video-heavy Total Request with the more open-format MTV Live, creating Total Request Live, which would become commonly known as TRL. From its premiere in 1998 through to its cancellation ten years later, the show concentrated on music videos at a time when MTV was being criticized for its gradual shift toward reality programming, mixing in artist interviews and breaking news, as well. During its ten-year run on the air, it became MTV's flagship program and a showcase for the network's most notable presenters. Here's a look at what the show's former hosts have been up to since their time on MTV.
Carson Daly
Once MTV combined two of its shows hosted by Carson Daly, he was the obvious choice to be the host of Total Request Live. Daly hosted TRL for four years before making the transition to late night network TV in 2002, hosting the late-late night talk show Last Call with Carson Daly, which is still on the air today.
In 2011, Daly also became the host and producer of NBC's reality singing competition The Voice, winning two Emmys for Outstanding Reality-Competition Program in 2013 and 2015. He also became the Social Media Reporter for NBC's The Today Show, as well as the fill-in anchor for Weekend Today. If that weren't enough, Daly also hosts two radio programs, Mornings with Carson Daly and the syndicated The Daly Download with Carson Daly. His schedule has become so hectic that he now pre-records all his segments for Last Call. Last December, he married his longtime girlfriend Siri Pinter, with whom he has three children with.
Hilarie Burton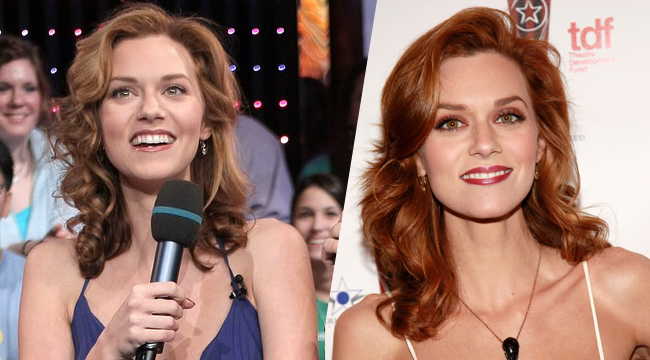 After winning a competition to appear in a TRL segment in 1999, Burton was soon offered a permanent job with MTV, and worked alongside host Carson Daly, eventually leaving the show four years later. She made her television debut as herself on the WB teen drama Dawson's Creek in 2002, and the following year was announced as a cast member on the WB's new drama, One Tree Hill. She left that show after six seasons and has since shown up in numerous small screen projects, including Grey's Anatomy and the recently-concluded HBO series Togetherness.
Back in 2009, Burton started seeing new Walking Dead cast member Jeffrey Dean Morgan after the two were set up on a blind date by Supernatural star Jensen Ackles. They had a child together in 2010, and the two of them live on an alpaca farm in upstate New York, where they also co-own a candy store with Paul Rudd. She has nothing but gratitude for MTV and her former co-host Carson Daly for giving her a start in showbiz, and when asked by MTV in a 2008 interview, affectionately referred to him as "her Fairy Godfather."
Jesse Camp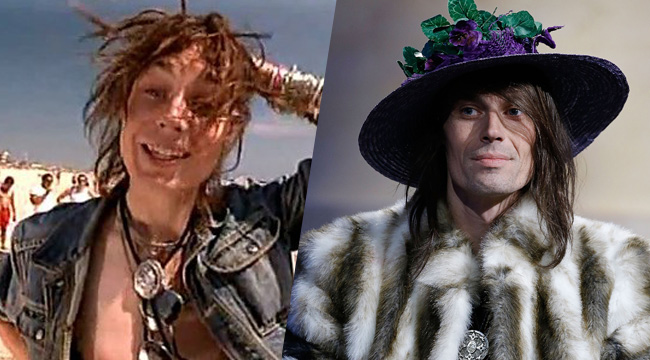 The same year that TRL debuted, Jesse Camp beat out 5,000 other contestants in MTV's I Wanna Be a VJ Competition, including the more professional (and qualified) Dave Holmes. While the prize was initially for a two-week run, Camp's instant popularity with fans, thanks in part to his bizarre persona, led to MTV extending his contract for a full year. He served as a co-host on TRL in addition to Lunch With Jesse, which featured live performances, and the daytime talk show MTV Rocks Off. Camp started a band in 1999, Jesse and the 8th Street Kidz, and used his new-found fame to hire top-tier session musicians, producers, and even Stevie Nicks to contribute to their debut album. It would receive mixed reviews after its release, and was a flop commercially. In the aftermath of his album's release, Camp bowed out of the spotlight for almost 10 years.