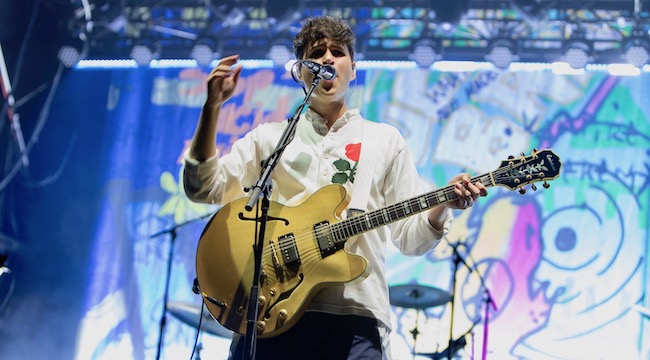 Vampire Weekend fans of the world rejoice. After being forced to endure a nearly six-year long wait for the indie rock darlings to drop their follow-up to the critically-lauded third album, Modern Vampires Of The City, the Ezra Koenig-led band are reportedly planning on dropping their fourth record in 2019. The news was revealed in a post written by GQ advertising their upcoming chat with Keonig at an event at Neuehouse Hollywood in Los Angeles on December 8.
While the news about the new album doesn't come as much of a surprise, it certainly has to be a relief to finally get official confirmation in some form. During the band's set at Lollapalooza this summer — during which they opened by playing the song "A-Punk" three times in a row — Koenig revealed to the Chicago crowd that the album was finished and that they were in the midst of the mastering stage.
Later, Vampire Weekend debuted five different selections from their as-yet-untitled record at one of the festival's after shows at the Metro for a few hundred lucky fans who were able to score a ticket. Koenig simply grabbed an aux cord, plugged it into his phone and watch how the crowd reacted to the new tunes.
2019 is obviously a pretty nebulous release date at this point, but at least it's something. Let's all continue to hope the band is thinking more along the lines of January or February than they are November or December.